Licensed within the EU and apparently focused solely on clients who reside within the EU, GMO Trading is a pretty accessible Forex and CFD brokerage, featuring a great selection of tradable assets and well as a decent choice of platforms (among them MT4). Why should you become a GMO Trading client though? Surely, the brokerage features some sort of a unique selling point…
To answer that question, the first thing we need to check off our list is regulation. You should never trade with an unregulated operator in any shape or form, no matter how attractive it seems. Fortunately, GMO Trading makes the cut in this regard.
Based in Cyprus, the corporate entity behind the operation is a certain Royal Forex Ltd, headquartered at Prodromou & Demetracopoulou 2, 4th Floor, 1090, Nicosia, Cyprus. The company is registered with the Cypriot authorities under number: HE 336694. The phone number of the brokerage is +357 22007575. There is a UK contact phone number available too: +44 2039364444, as well as a couple of email addresses: [email protected] and [email protected]
As said above, GMO Trading is indeed licensed by CySEC, the Cyprus Securities and Exchange Commission, under license number 269/15. The regulatory status of the operation can be double checked at the official CySEC website. Interestingly, the license of the operator dates back to 2015, while according to representatives of the brokerage, the operation itself was only launched in 2017.
The CySEC license obviously covers the operations of the brokerage within the EU, meaning that it does indeed comply with all the MiFID requirements. Potential traders from most other countries (including the US) are not accepted at the brokerage. The CySEC page of the operation makes it clear that residents of certain non-EU countries can take advantage of the services offered by GMO Trading too, as long as they comply with the third country regulatory regime. This list includes countries such as Brazil, Argentina and even Australia.
In addition to CySEC, Royal Forex Ltd. is registered with the UK's FCA too.
The brokerage seems keen on building trust in its potential clients from the get-go. All the documents pertaining to the activity of the operation have been made available directly on the official site. This is not just limited to various reports required by the regulator. The KYC policy, as well as the Privacy Policy and a proper Risk Disclosure can be viewed too.
As a CIF (Cyprus Investment Firm), GMO Trading is a member of the investor compensation scheme, which essentially means that its clients are provided with a sturdy safety net, in addition to the one delivered by the regulatory status of the brokerage. According to the terms and conditions section of the site, all retail clients of the brokerage are covered by the scheme.
As far as withdrawal policy is concerned, users should know that as long as they submit their request before 9AM, their withdrawal will be processed the same day. Requests submitted after 9AM are processed the following day. Withdrawal requests can be submitted during the weekends too, though these will only be processed on the first upcoming business day.
Accounts can be funded through credit cards, wire transfers, as well as a number of eWallets, such as Skrill, WebMoney and Neteller.

GMO Trading Asset Selection
As far as tradable assets are concerned, it is safe to say that Forex is the bread and butter of GMO Trading's offer. Their Forex selection features scores of currency pairs, high liquidity and excellent trading conditions.
By excellent trading conditions, we obviously mean low spreads first and utmost, as well as outstanding leverage, which in this case translates to a leverage of 1:30 – up to 1:500 for professionals. As far as spreads go, on the EUR/USD pair, which is of course the king of the majors, the minimum spread is just 0.7 pips. The spreads are variable though and they can be as high as 55+ pips on pairs like the GBP/ILS for instance.
In the indices department, the offer is just as generous and diverse. The trading conditions are not quite as wild as they are with Forex pairs. The lowest spread in this section is 0.8 pips, and the available leverage on all indices-based assets is 1:30 up to 1:500 for professionals."
The commodities section does not disappoint either. It covers scores of tradable assets, beginning with mainstays such as XAU/USD (Gold) and XAG/USD (Silver), and wrapping up with exotics such as cotton, orange juice and corn.
The stocks section covers just about every company the rank-and-file retail trader knows about, and its trading conditions are rather attractive as well. The spread is a fixed one at 0.21 pips minimum, and the leverage available is 1:30 up to 1:500 for professionals. On some of the European stocks, the spread can be as low as 0.021.
GMO Trading Platforms
As mentioned at the beginning of this review, GMO Trading offers a handsome selection of trading platforms, but it most certainly does not go overboard in this regard. It has a Web Trader, MT4 and a variety of mobile trading platforms.
The Web Trader is the easiest and handiest to access. Its advantages are obvious: it does not require a download and it can be accessed from any part of the world at any time, through any one of the major browsers. Considering that it is a web-based trading platform, it is surprisingly well-endowed in the drawing tools and technical indicators departments. It is indeed almost as powerful and as versatile as MT4.
Various charting options are available through this platform, as well as live analysis, visual trends and a handy trading cubes feature. Clients can open demo accounts through the Web Trader, which remain live for two weeks, allowing them to put their skills and the platform/GMO Trading's trading conditions to the test in a pressure- and risk-free environment.
MT4 is the main workhorse of the brokerage platform-wise though. The charting and analysis tools provided by this most popular of all trading platforms, are simply peerless. The platform can be downloaded for free from the GMO Trading website and it only requires a minute or so to install. It is well worth the extra effort though: it comes with an amazing number of preinstalled technical indicators, and it allows traders to install more, or better still: to create their own. Through its EAs, MT4 allows a certain degree of automation in trading, a feature which is indeed wildly popular – quite possibly the most sought-after perk of this platform.
Charts are fully customizable in MT4, and traders can save their chart-templates for later use. The order entry is easy and intuitive, and GMO Trading offers its real-money clients trading signals too.
The GMO Trading mobile apps are available for free through the App Store or Google Play for Android users. Besides their user-friendly interfaces, these platforms offer advanced charting and analysis options as well.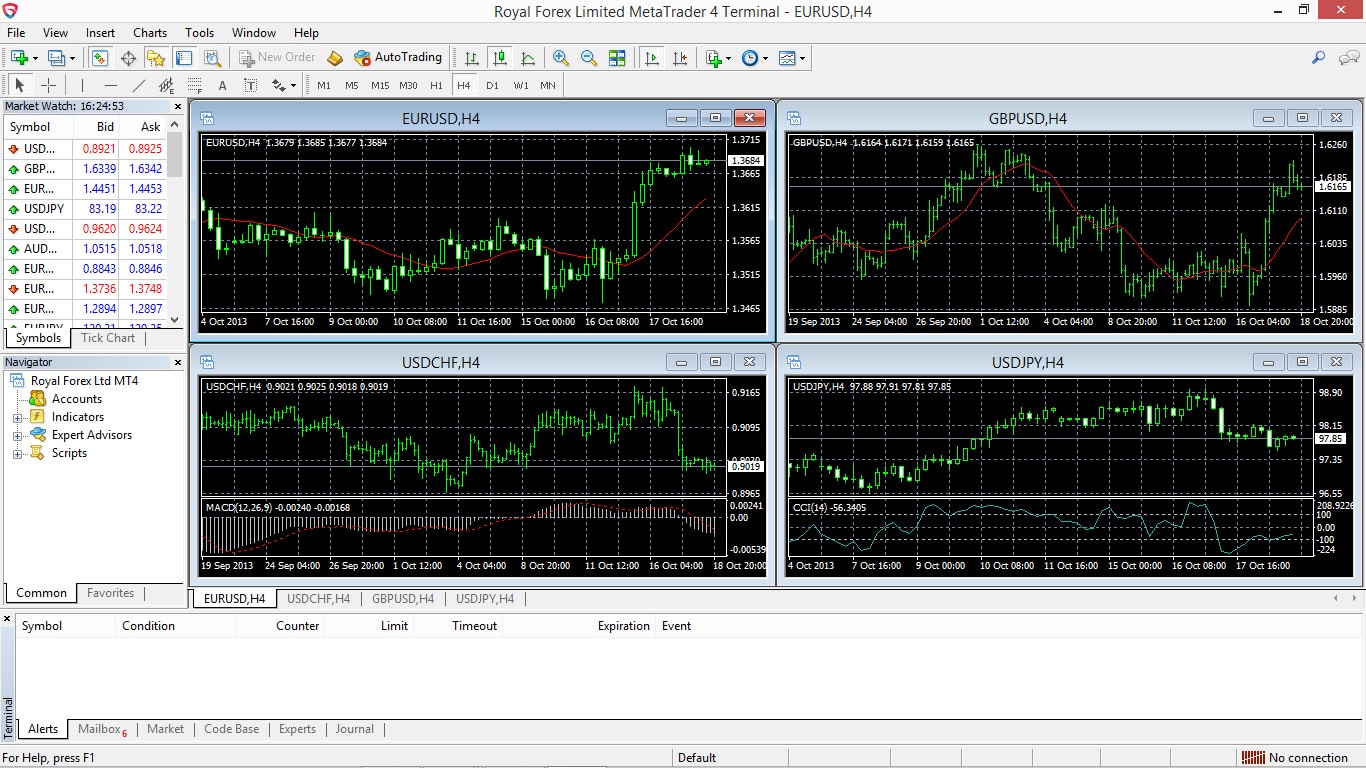 Conclusion
Regulated and well-stocked tradable assets-wise, GMO trading ticks all the boxes in regards to trading conditions too. This no-nonsense Forex and CFD broker is indeed a more than decent trading destination for most. The minimum required deposit is just $250, which is also a major mark in the + column.
80% of investors lose money when trading CFDs with GMOTrading
Please be advised that certain products and/or multiplier levels may not be available for traders from EEA countries due to legal restrictions.