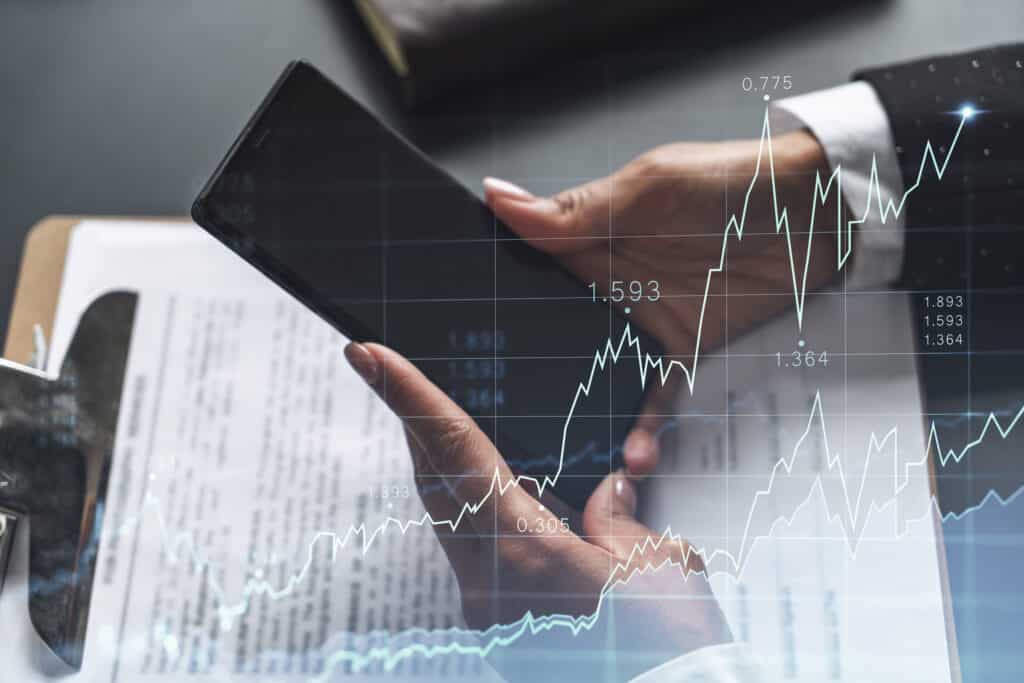 The earnings season, which acts as a milestone for the equity markets, is also shedding light on the health of the online brokers that many use to trade corporate news releases.
First up was Robinhood, which on Tuesday surprised the markets and its investors – but not in a good way. In July, the broker IPO'd and news of a net fall in the number of active accounts were shared with investors as part of the Q3 update. The total number of accounts slid from 22.5 million at the end of Q2 to 22.4 million, leaving some shareholders wondering if they had been unwilling participants in a pump-and-dump operation.
Robinhood Markets Inc. – Daily Share Price Chart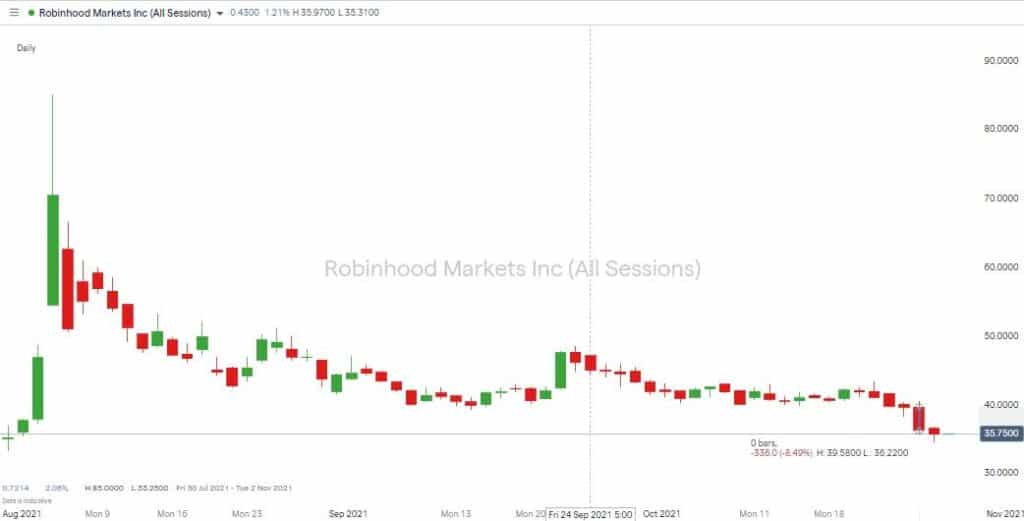 Source: IG
The Robinhood share price was down more than 8% on the day and is now trading below $40 when only in August excited buyers drove the price above the $80 level. From a technical perspective, the price action can only be described as bearish, and there are also concerns with the fundamentals.
During the first six months of the year, Robinhood added more than 10 million account holders, so the rate at which client growth has dropped off and then gone into reverse is raising a lot of red flags for investors. They could also raise concerns for anyone using or thinking of using the broker to support their trading activity.
A range of regulatory protocols protects client funds, but without the previously expected growth coming good, there will inevitably be an increased likelihood of funds being used to protect the balance sheet. This would mean that new products and services that were supposed to enhance the trading experience are put on hold.
Plus500 Shows Strength
While Robinhood might not be facing an existential crisis, it is sliding down the rankings in the shortlist of safe brokers to consider using. Some of the broker's peer group are managing to pick a much better path through the year in a sector that has been tipped to lose customers as the world comes out of lockdown. London-listed Plus500 gave a trading update to its investors on Monday. The good news, that active client numbers are holding up, saw the Plus500 share price rally by more than 5% by the time of Tuesday's market close.
Plus500 Ltd – Daily Share Price Chart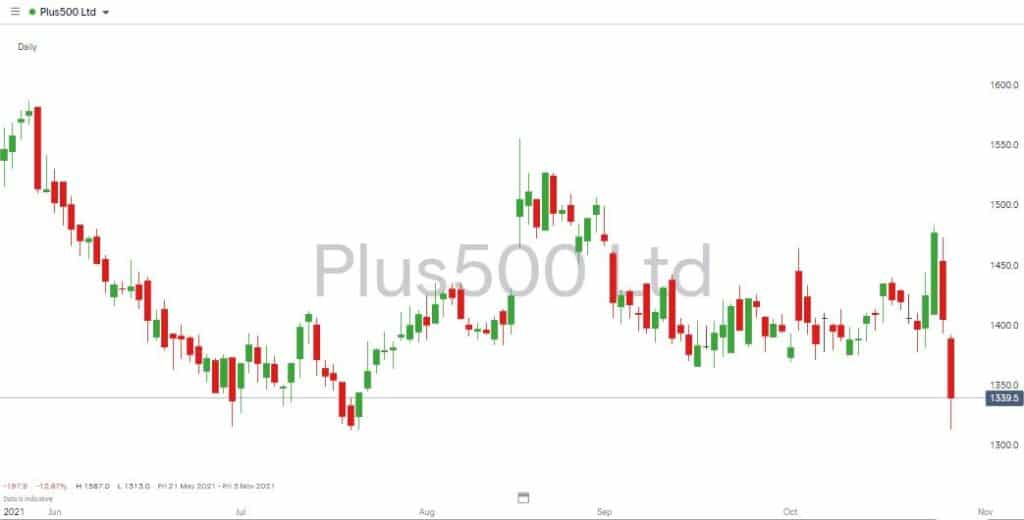 Source: IG
Year-on-year change in active customers at Plus500 was a drop of 11,289, but compared to 2019, there are more than 192,000 additional customers enjoying the benefits of the Plus500 service. This review of Plus500 outlines why it is managing to keep hold of its clients.
Plus500 Trading Update

Source: Plus500
Final Thoughts
It looks like Robinhood, more than any other broker, benefited from the froth generated by the meme stock craze earlier in the year. The rollercoaster rides in GameStop and AMC Entertainment might be markets that a lot of traders like to take part in, but as a speculator rather than an account holder at one of the names involved. Safety of funds and broker health should take priority in any broker selection process.
If you have been the victim of a scam, suspect fraudulent behaviour, or want to know more about this topic, please contact us at [email protected].