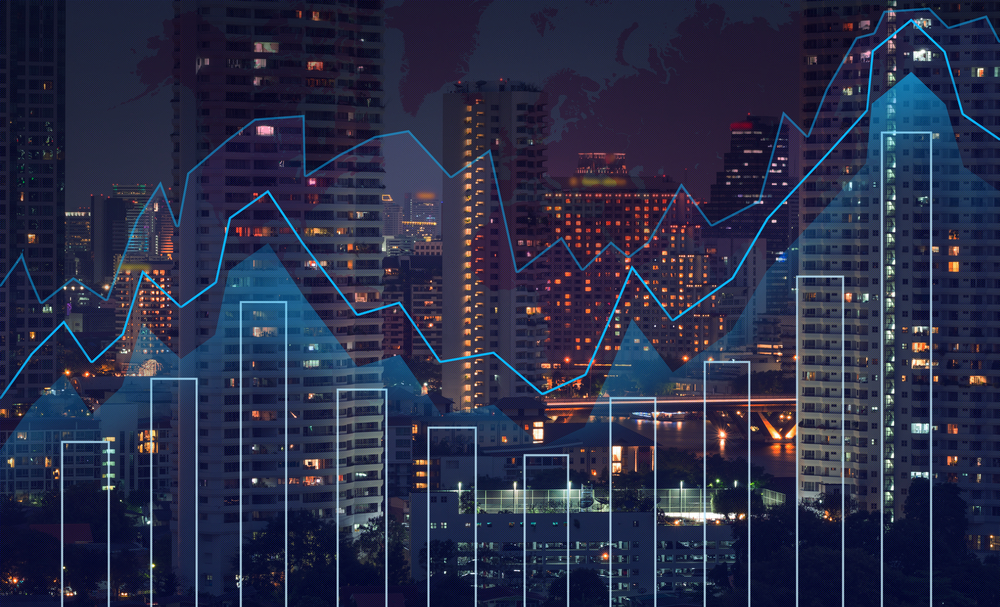 The week has started off slowly when it comes to forex market trading, but it's likely to get busier from today (Tuesday) onwards.
There are lots of major central banker speeches scheduled in on the economic calendar today, meaning that global fever over potential changes to interest rates is unlikely to subside in the coming days.
The Bank of England's Governor Mark Carney is set to speak at 12pm GMT. This will be followed at 12.15pm by two speeches from US bankers – one from Raphael W. Bostic, who is President and CEO of the Federal Reserve Bank of Atlanta, and another from Michelle W. Bowman, who is a Governor of the Fed. The main event will be a speech from Federal Reserve Chair Jerome Powell at 5pm GMT. There will also be a speech from Charles L. Evans, President and CEO of the Federal Reserve Bank of Chicago, at 7.30pm GMT.
US retail sales figures for the month of June are also likely to dominate the forex markets over the course of the day, leaving the dollar vulnerable to fluctuations. This is forecast by analysts to not look good no matter how it is calculated. Month on month, it is expected to show a significant drop from 0.5% to 0.1%. While the year on year drop is not quite so significant at 0.4% to 0.3%, it may still be perceived as enough of a change to affect the value of the dollar.
Looking ahead to Wednesday, the focus will be on the UK where the retail price index for June will be out at 8.30am GMT. This is expected to follow a similar pattern to the US retail sales figures, with the month on month change showing a steep drop – in this case from 0.3% to 0.1%. The overall year on year change will be smaller, on this occasion from 3% to 2.9%.
British consumer price index data for June will be out at this time too. This metric is expected to show no year on year change from 2%.
Europe-wide core consumer price index figures will follow at 9am GMT. This is predicted to show no year on year change either, and will this time remain steady at 1.1%.
It's a big day for consumer prices, with the Bank of Canada's core consumer price index for June coming out at 12.30pm GMT. This is expected to buck the trend established in other economies and instead rise in value, this time from 2.1% to 2.6%.
On Thursday, joblessness figures will be released from the US. Continuing claims for the dates around July 5th will be out at 12.30pm GMT and were last recorded at 1,723,000. Initial claims for the following week will be out at the same time. These are expected to rise from 209,000 to 216,000. This could be interpreted by dollar traders as a sign of the poor health of the US economy – and, hence, a reason why interest rates may be the stimulated by the Federal Reserve to some degree when it next meets.