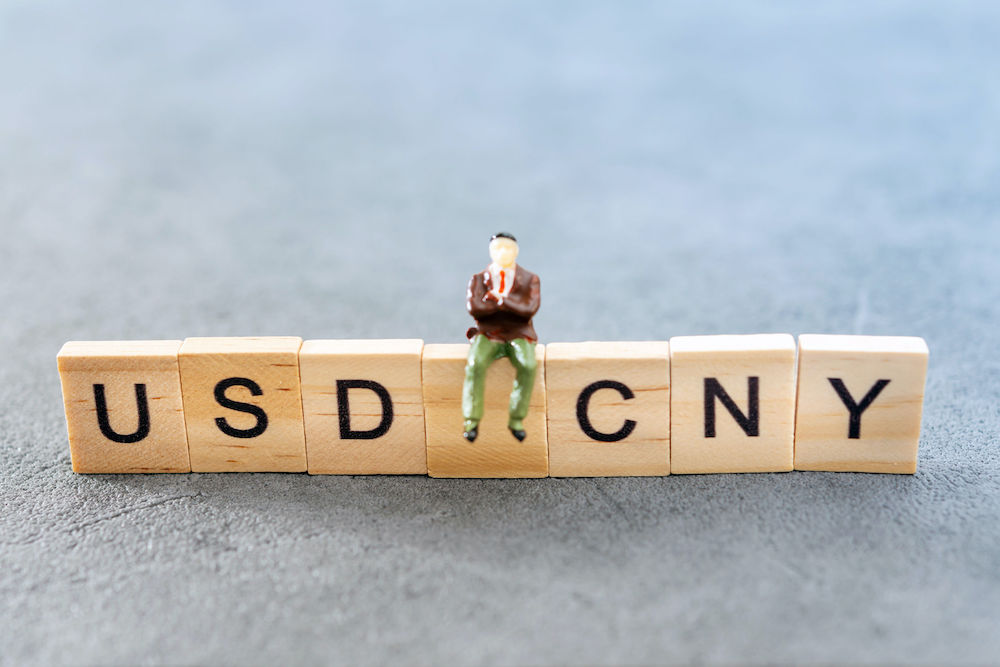 The Chinese yuan became the standout winner in the foreign exchange markets on Wednesday after China and the US made a public commitment towards a trade deal.
It came after the US and China said that they were still committed to the terms of an early trade deal agreed last year.
The onshore version of the Chinese yuan was up on the day, reaching 6.9032 at one stage.
This reflected its best position in over half a year.
This version of the yuan is traded in China only, and its value is managed in part by the Chinese government.
It stands in contrast to the offshore yuan, which is traded on the open market in the same way as the dollar, yen and other major currencies.
Other economic news out of China was good, bolstering the yuan's value further.
It was revealed, for example, that the major Chinese financial technology firm Ant Group was to become publicly listed.
It intends to do this in both Shanghai and Hong Kong, in a move widely expected to make a large amount of money.
The same sort of positivity could not be said for the domestic US, which continues to remain in a precarious position economically.
Traders were bracing themselves for the release of figures showing the extent to which orders for durable goods in the country changed over the course of July.
This figure is expected to be disappointing, which could in turn potentially lead to more sell-offs for the greenback.
Political uncertainty also continues to dominate the country, especially after Donald Trump was officially nominated to stand once again as the Republican candidate for president.
Trump was accused on Tuesday of using the Republican National Convention for his own political ends.
Several members of his government appeared at the convention in their official capacities or performing official duties, a move that was described by the press as highly unusual.
Trump's election fight against Democrat Joe Biden is expected by some to lead to some instability for the dollar over the next few months.
It was not all bad news for the greenback on Wednesday though.
It was able to cling on to its tiny upsurge in its pair with the Japanese yen, reaching 106.51 at one point.
This was largely attributed to the performance of Treasury yields in the US, analysts said.
However, this was not replicated in the dollar's pairs with other major safe havens.
Against the Swiss franc, for example, the dollar was seen at 0.9084 at one point.
This was its worst position in years.
Elsewhere, the Aussie dollar was seen at $0.7204 at one stage up against the greenback.
This represented something of a rise, but the currency continues to be precarious due to the pandemic situation in the area around Melbourne.