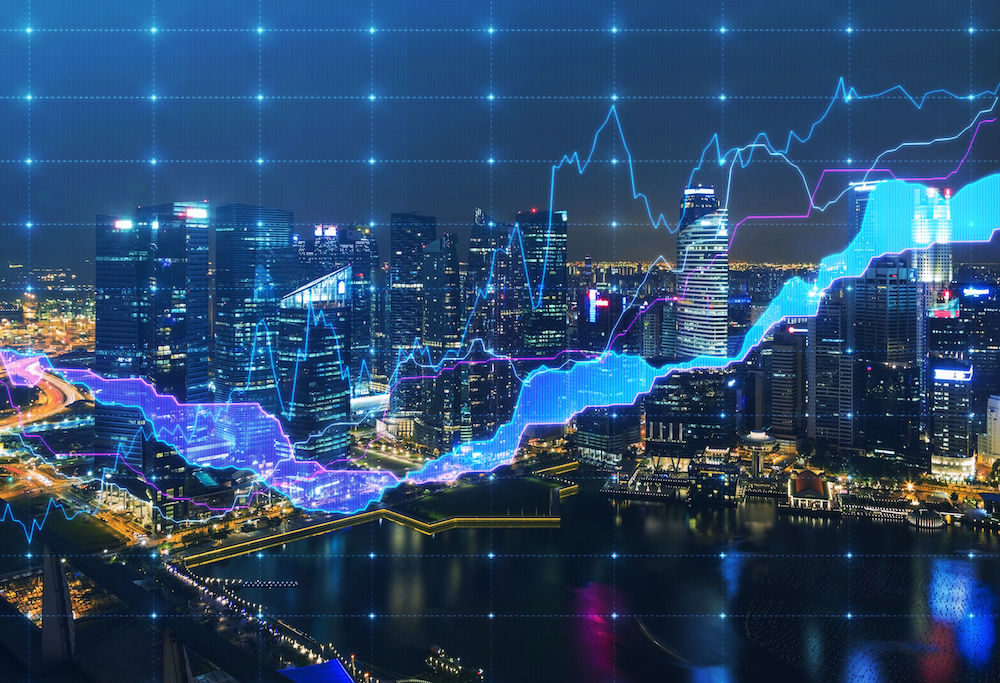 The greenback's descent back into the problem zones on the price charts was emphasised during Monday's trading as the currency battled with the effects of a negative data release.
The dollar index, which is a system employed by traders wanting to compare the dollar's performance across currencies, was down by 0.16% at one stage – reaching the 92.869 level.
The dip was down in major part to an economic calendar release that indicated that business conditions in the US were far from ideal.
The country has been hit hard by the coronavirus pandemic, and its economy has been deemed in crisis as it struggles to recover.
According to the New York branch of the Federal Reserve, the Empire State business conditions metric was down as low as 3.7.
This was more than a double-figure number of digits down from where it was in July.
The news also took watchers of the markets by surprise.
One poll of leading market watchers had suggested that the new position would be 15.
The dollar also failed to perk up when some more positive news was released.
A measure of confidence in the residential construction sector in particular was good, with figures showing that demand for homes in the US appears to be steadily rising.
This has been fuelled in part by the decision of the national Federal Reserve to use monetary policy tools to bring down the cost of borrowing, and hence also the cost of mortgages – in line with central banks across much of the rest of the world.
However, the dollar's competitors were not put off by this.
Over the border in Canada, for example, the local dollar saw a rise of just under half a percentage point at one stage.
It was seen at C$1.320 against its US counterpart.
In a sign that the move away from the dollar was global in nature, other similarly risk-focused currencies also rose.
The Aussie dollar was up to its best performance in a week.
It was seen at $0.723 at one point.
Looking ahead to the rest of the week, the dollar is likely to have to contend with another Federal Reserve-related challenge.
The Fed's Open Market Committee will be back in the spotlight in a couple of days when the minutes of its last meeting get released.
This is due on Wednesday.
However, before then there will be a speech on Tuesday morning from Lael Brainard, who sits on the Board of Governors of the Federal Reserve.
She is due to speak at 8am GMT.
Also on Tuesday, meanwhile, the US housing market will be back in sharp focus with a further release looking into the state of the construction industry.
Housing starts figures for July will be released at 12:30pm GMT.
Month on month, these are expected to show a change from 1,186,000 to 1,240,000.