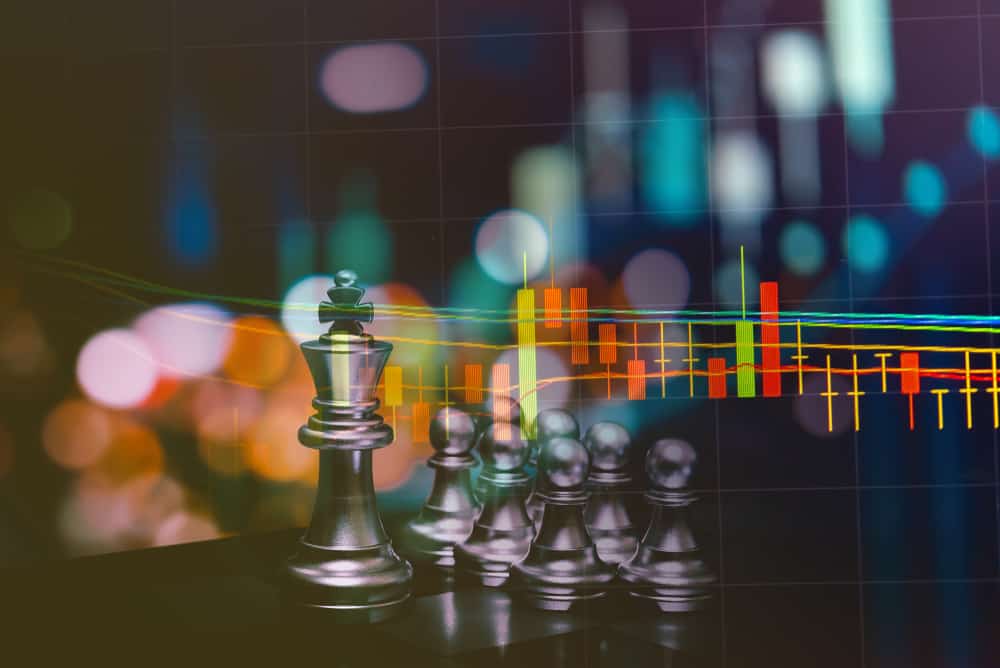 RBNZ and RBA give different takes on future interest rate direction
Investors left mulling over the first slowdown in the year-long rush by central banks to hike rates
Technical indicators suggest there is still time before deciding whether this is the end of 2022's biggest trend
Forex market volatility can be expected to tick up thanks to two central banks sharing very different views on whether global monetary tightening needs to continue. The debate about how high interest rates need to rise to beat inflation is about to heat up.
Tuesday's move by the Reserve Bank of New Zealand was in line with the 2022 trend of doing everything possible to stifle rising prices. The RBNZ booked another 50-basis point rise in interest rates, and the post announcement guidance shared that it had considered extending the increase to 0.75%.
Then on Wednesday, the Reserve Bank of Australia increased its rates by less than expected; the 25-basis point rise surprised analysts. This is the first sign of cracks in the rate-rising cycle, while guidance from the RBA still mentioned a need for further tightening.
US Dollar Basket Index Forecast
The smaller than forecast interest rate rise in Australia has consequences that extend far beyond the country's borders. It's the first sign that inflationary pressures may not continue to be the priority of central banks. That could slow down one of 2022's biggest trends – the move out of other currencies and into the US dollar.
The US, like Australia, was one of the first countries to hike interest rates at a super-aggressive pace. Therefore, the indications are that US inflation and interest rates may also start falling or stabilising soon. With all things in the forex market being relative, that would reduce demand for USD compared to EUR and GBP as the ECB, and Bank of England play catch-up.
USD Basket Index Price Chart – Daily Candles – 2022 Price Channel And Supporting Trendline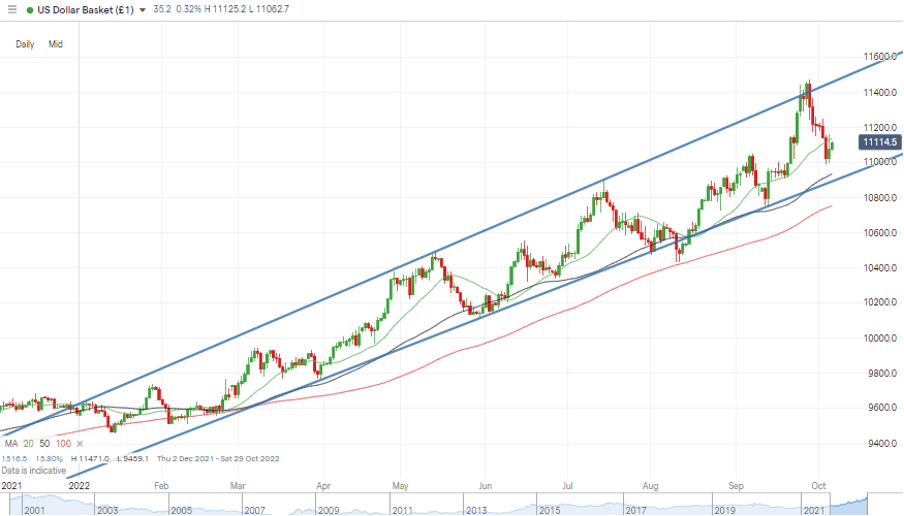 Source: IG
The current market price of the Dollar Basket index is trading mid-range, which means investors have some time before having to make a call on whether the uptrend has finally ended. The key technical indicator is going to be the supporting trendline, which dates back from February 2022.
That has been tested in March, June, August, and September – so a touch of the support line doesn't mean it will break. But with the RBA signalling a possible change in fundamentals, that could be about to change.
People Also Read
If you have been the victim of a scam, suspect fraudulent behaviour, or want to know more about this topic, please contact us at [email protected]