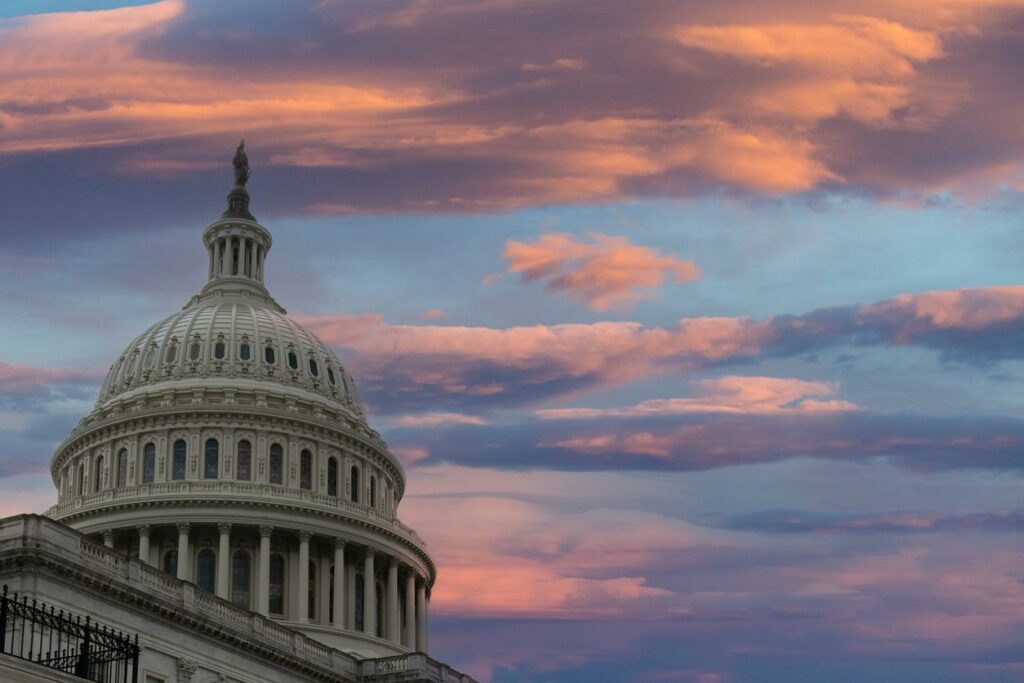 Positive updates from Washington cause US dollar and equity markets to rally
Short-sellers squeezed out of positions as market sentiment turns positive
Is this the start of a significant rally or short-term overshooting?
A sense of relief spread through the markets on Wednesday as US President Joe Biden said he was 'confident' of reaching a deal on the US Federal budget which would avoid the US government defaulting. The US dollar and risk-on stocks bounced on the news, and the apparent move toward a deal being done appears to change the questions traders and analysts will be asking themselves.
Markets Rally on Positive Guidance
At one point on Wednesday, EURUSD was down 0.58% in value on an intraday basis. Cable followed suit soon after, with GBPUSD reporting an intraday loss of 0.44% on Thursday. Cross-referencing to other asset groups finds the Nasdaq 100 up 1.09% in Wednesday's session as the good news from Washington increased investor appetite.
EURUSD – Hourly Price Chart 18th May 2023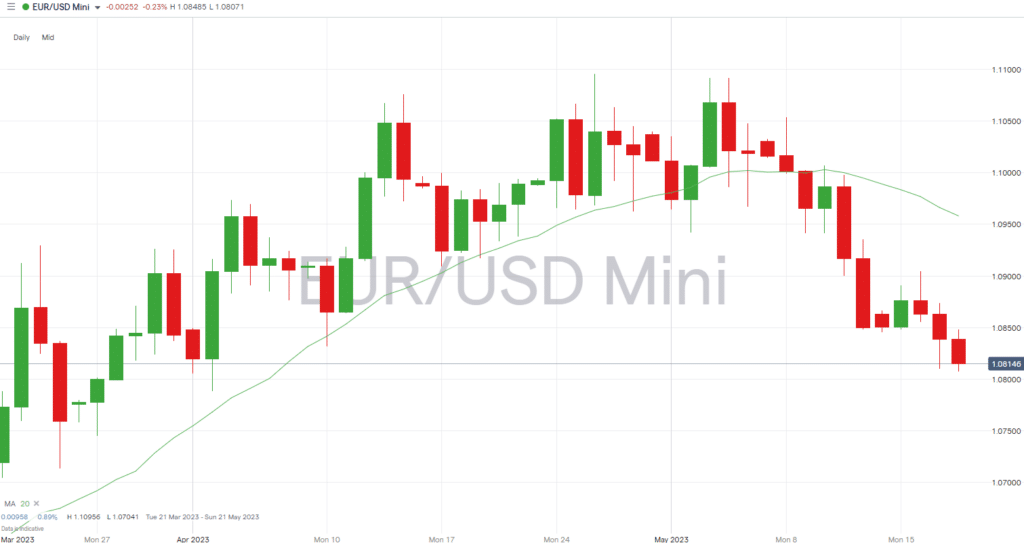 Source: IG
GBPUSD – Hourly Price Chart 18th May 2023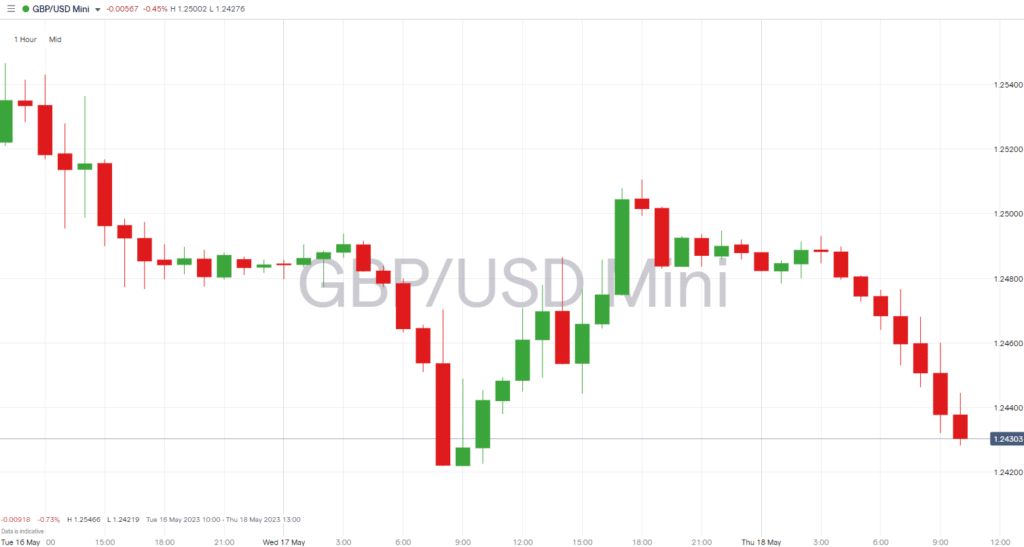 Source: IG
Nasdaq 100 Index – Hourly Price Chart 18th May 2023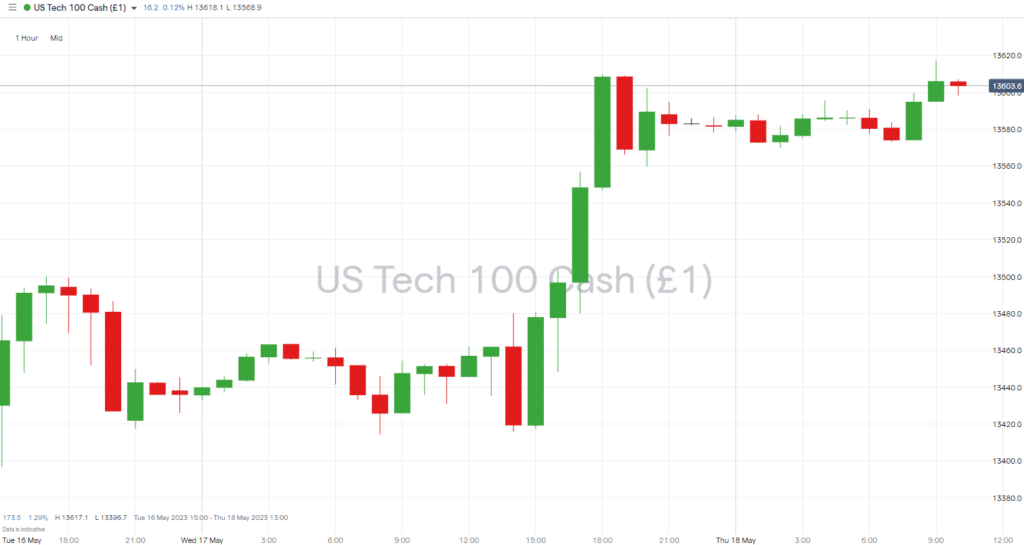 Source: IG
Is the Debt-Ceiling Debate Over?
When deciding whether the recent price move is one to follow at this point, the role of short-sellers who had taken positions expecting the debt-ceiling dilemma to be more problematic should be considered. It's also worth noting that the negotiations between Biden and his Republican counterpart Kevin McCarthy are far from done.
On Monday, MarketWatch reported that 'Short sellers are more bearish than they have been for a long time'. That report revealed many traders were thinking the debt-ceiling negotiations would be more troublesome and were expecting stock prices to fall. The 'good news' that subsequently followed will have to some extent, resulted in a short-squeeze which would suggest the price rally might represent prices overshooting to the upside.
Speaking to CNBC, House Speaker Kevin McCarthy said:
"I think at the end of the day we do not have a debt default."
Echoing those sentiments, President Biden replied:
"We're going to come together because there is no alternative … every leader in the room understands the consequences of failure."
For now, the comments from Washington are about as good as they could get, suggesting markets have already priced in recent developments. The Washington talks are still progressing, but the President travels to Japan for the G7 summit and leaves his deputies in charge of sealing the deal, which leaves room for uncertainty to creep back into the markets and for short-sellers to regroup.
People also Read:
If you have been the victim of a scam, suspect fraudulent behaviour, or want to know more about this topic, please contact us at [email protected]