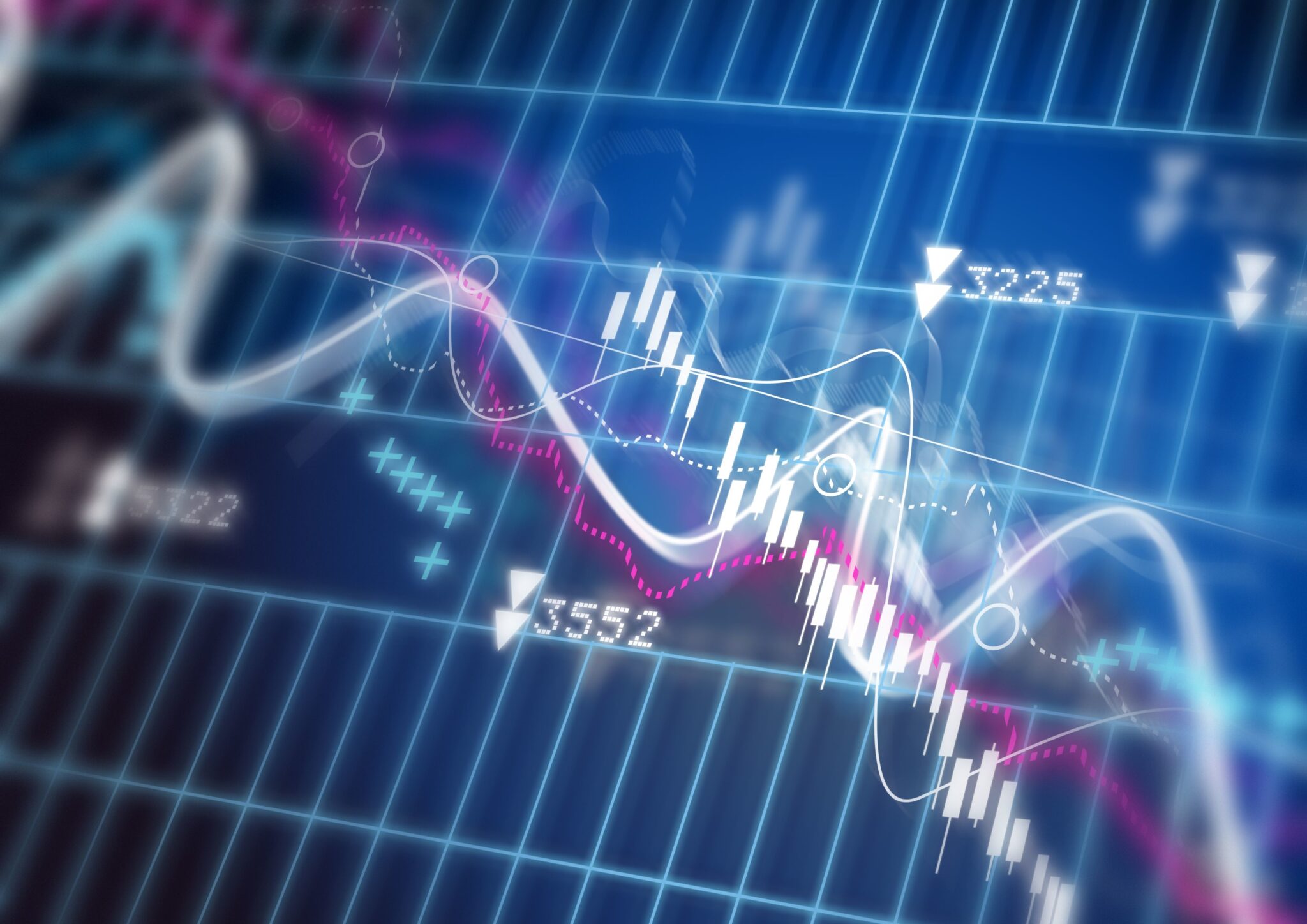 Low volume summer markets could be about to be shaken up. After several weeks of relatively low trading volumes and quite stable prices, macro and stock-specific news are back on the agenda. These upcoming news events are worth watching out for this week.
EURUSD – 4hr Price Chart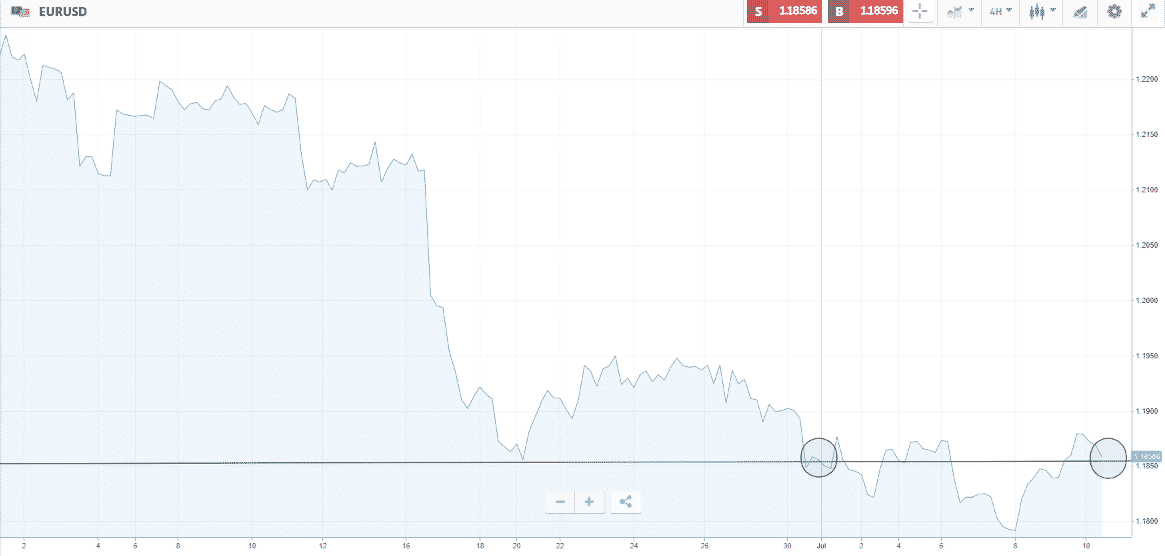 Source: eToro
EURUSD – 4hr Price Chart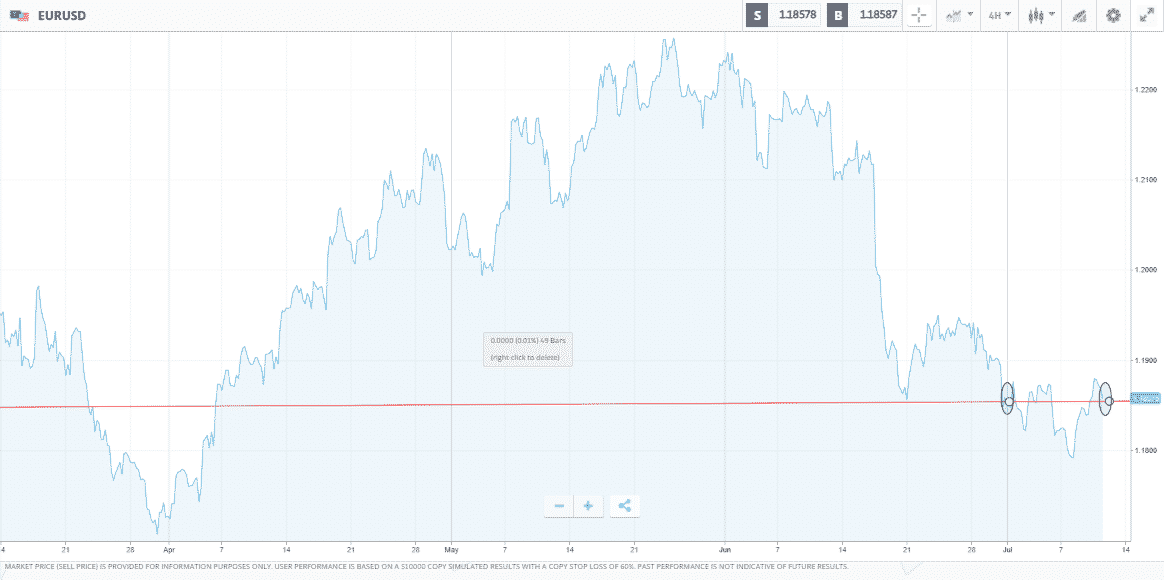 Source: eToro
Markets Coming Off the Back of a Quiet Week
The performance of key asset groups over the last week (Monday to Monday) highlights how little has changed. There was some price movement between the two data points; however, EURUSD, possibly the best barometer of forex market activity and a market that has been on the skids since the beginning of June, was only one tick away from unchanged on the week. GBPUSD showed a small gain of 0.35%, while Bitcoin, S&P 500, and the FTSE 100 all hovered within 0.50% of the previous week's prices. Only the precious metals posted any kind of price move.
Source: Forex Traders Technical Analysis
Macro New Events – Week of the 12th of July
The first potential boost for price volatility comes from the swathe of economic updates lining up to mark out the week.
Monday 12th July
US Consumer Inflation Expectations
Tuesday 13th July
Germany Consumer Price Index (Final)
US Consumer Price Index
Wednesday 14th July
UK Consumer Price Index
UK Producer Price Index
UK Retail Price Index
US Producer Price Index
Bank of Canada Interest Rate Decision
Thursday 15th July
Australia Unemployment Rate
UK Unemployment Rate
US Weekly Jobless Claims
Friday 16th July
Bank of Japan Interest Rate Decision
US Retail Sales
US Business Inventories
Corporate Earnings Events – Week of the 12th of July
The US earnings season is back – that usually results in price action picking up. The big banks will be leading the way, with some investors approaching their earnings release dates with some trepidation.
On the upside, the removal of restrictions on them paying dividends or announcing buy-backs could see cash returned to investors. On the other hand, stellar results are not expected. The impressive proprietary desk trading of the last nine months was helped by investment banks having an inside line on the market's health at a critical time; that advantage is wearing thin. The consensus among analysts is that Q2 results for the financial firms will beat expectations, but not by much. Any deviation from this could result in significant price moves across the equity markets.
Tuesday 13th July
Goldman Sachs
JPMorgan Chase
Wednesday 14th July
Bank of America
Wells Fargo
Citigroup
Thursday 15th July
If you want to know more about this topic, please contact us at [email protected]