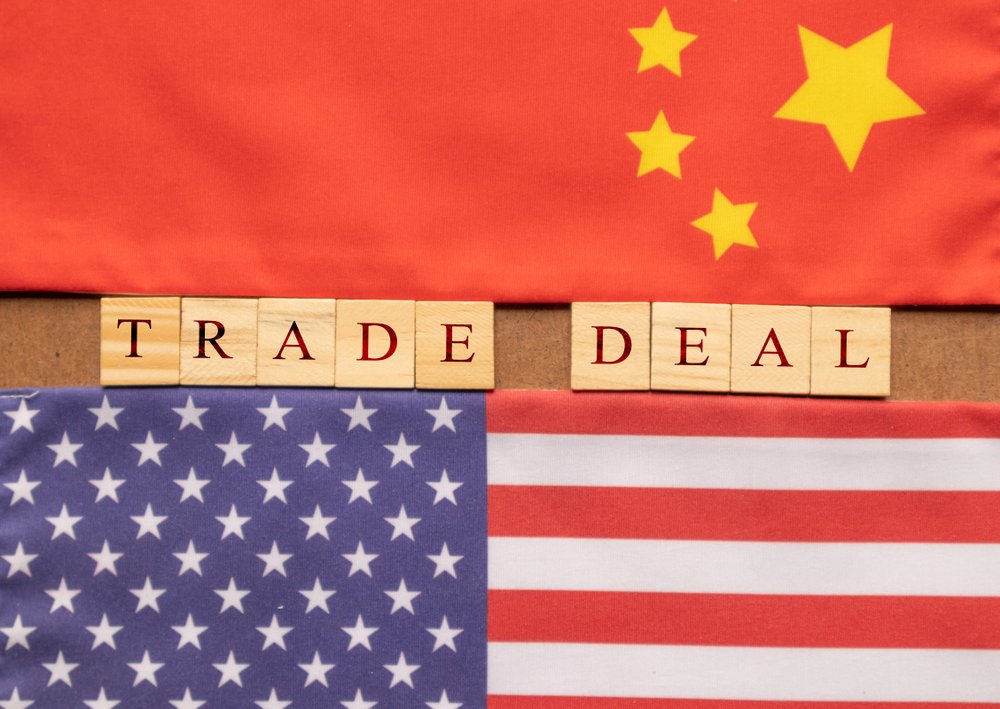 Foreign exchange traders around the world continued to express hopes that the ongoing trade wrangling between the US and China would come to an end – although there was no concrete sign of this actually happening any time soon.
The latest concrete action came towards the end of last week, when lower-level representatives of both the American and Chinese governments said that there would be a move towards proportionate reductions in tariffs.
However, this has not yet gone through and the tariffs remain in place.
The issue was also further compounded by a denial from President Donald Trump on Friday that this would be going ahead.
In terms of the US dollar, the currency was noted at 98.317 in its index at one stage.
The index is a tool designed to monitor how the greenback is performing compared to several other major currencies from across the globe.
Its position on Monday was recorded as firm, and not moving particularly in either direction – although it was still close to its lowest point in a month.
The impact of the developments on each currency was not balanced.
The offshore Chinese yuan appeared to suffer significantly and fell by 0.3% in its pair with the US dollar. It was trading at 7 per dollar at one stage.
However, this came about less as a result of the ongoing trade war and more as a result of other factors.
According to economic data sent out over the weekend by the country's National Bureau of Statistics, Chinese producer price levels went down by their greatest level in over three years during the month of October.
In a twist that could suggest rising inflation is on the cards in the country, it was revealed that consumer price levels were going up at their fastest rate.
A re-emergence of violence in Hong Kong was also partly to blame.
According to some press outlets, law enforcement agencies shot rounds at those out on the streets protesting.
It is believed that one person, and possibly more, sustained injuries.
Elsewhere, the single European currency was noted at $1.1023 in its pair with the US dollar.
As was the case with the US dollar index, this was also not seemingly a victim of any big moves – although it was close to a low point seen in mid-October.
The currency which managed to experience a rise in the markets, however, was the Japanese yen, which was up by 0.3% in its pair with the US dollar.
It was recorded at 108.98 at one stage.
There were problems on the cards for sterling.
It managed to go up slightly by 0.1% in its pair against the US dollar, reaching $1.2797 at one stage.
However, its longer term prospects did not appear to be stellar.
There was a suggestion from the credit rating agency Moody's that Britain's sovereign debt levels could be slashed further.
This came ahead of the general election scheduled for next month.
Moody's claimed that both the Conservative and Labour parties were likely to address concerns about strong levels of debt.