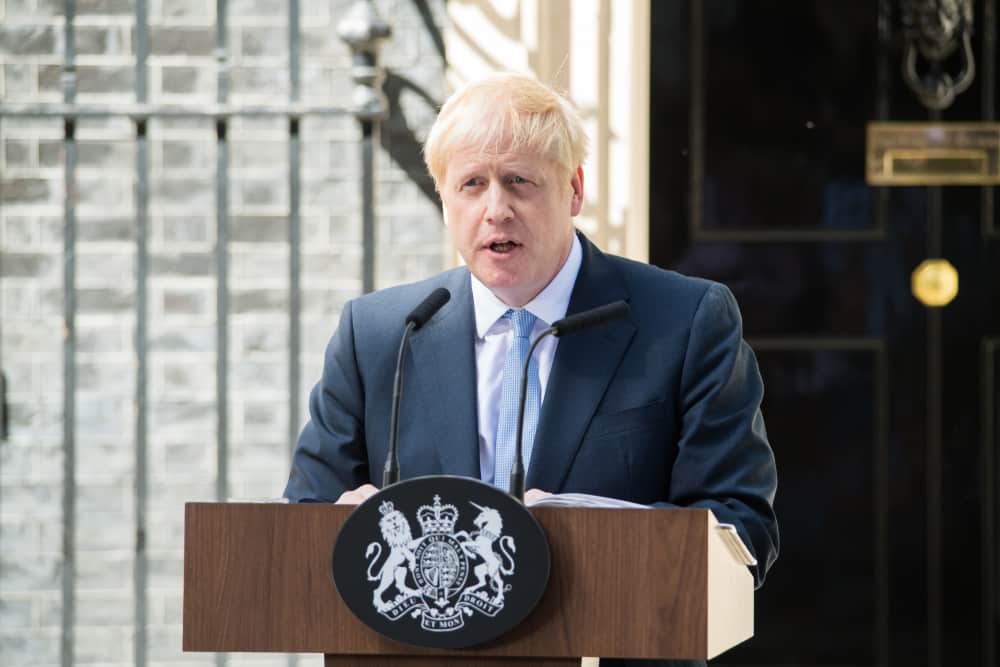 The British pound rose in the foreign exchange markets early on Friday after it was announced that Boris Johnson had won a decisive victory in the British general election.
The Conservative leader looked on course to win well over the 326-seat level required for a majority, defeating his Labour opponent Jeremy Corbyn – who looked set to be left with just 200 or so seats.
The pound responded well to this news, given that it appears to spell an end to concerns over Brexit.
It was up by around 2% in the pair with the single European currency straight off, and it traded at around 82.85 pence there – although it later went higher.
This was its best performance since shortly after the Brexit result was announced in 2016.
Elsewhere, the pound was up by 1.9% in its pair with the US dollar.
It reached $1.3430 in that pair, which was its highest since 2018.
Other currencies around the world did not fare quite so well.
The Japanese yen, which tends to be bought up during times of uncertainty, was spotted at 109.50 in its pair with the dollar  – which was its worst performance since 2nd December.
This was partly a consequence of what appeared to be a significant breakthrough on the trade deal front.
It is understood that Donald Trump has agreed not to press ahead with proposed tariffs on China, which were scheduled to kick in this weekend.
If implemented, the tariffs would have placed import duties on a wide range of major items coming out of China, including consumer goods.
However, the US dollar index, which tracks the performance of the American currency, was also down by 0.6% – which led many to think that there was still some concern over whether or not the deal will proceed.
Even if the deal leads to the avoidance of tariffs in the short term, it won't necessarily lead to a trade deal in the long run.
This will still have to be negotiated and signed.
The offshore Chinese yuan, which is traded internationally on the open currency markets unlike its onshore and centrally-controlled counterpart, was down.
It was seen at 6.9509 per US dollar, and on Thursday it reached its highest point since August.
However, Brexit and the British elections result continued to dominate the foreign exchange markets.
At one point, the pound rose as much as 2.5%.
Overall, it will see its largest single-day rise for around three years – suggesting that the markets are finally breathing a sigh of relief at the end to ongoing questions surrounding Brexit.
According to analysts quoted in Reuters, the main benefit for the markets will be that the age of uncertainty is most likely now over.
"Just as Boris Johnson was desperately seeking his majority, this result would give the markets their ultimate wish: clarity", was the view of Dean Turner an economist at UBS Wealth Management.