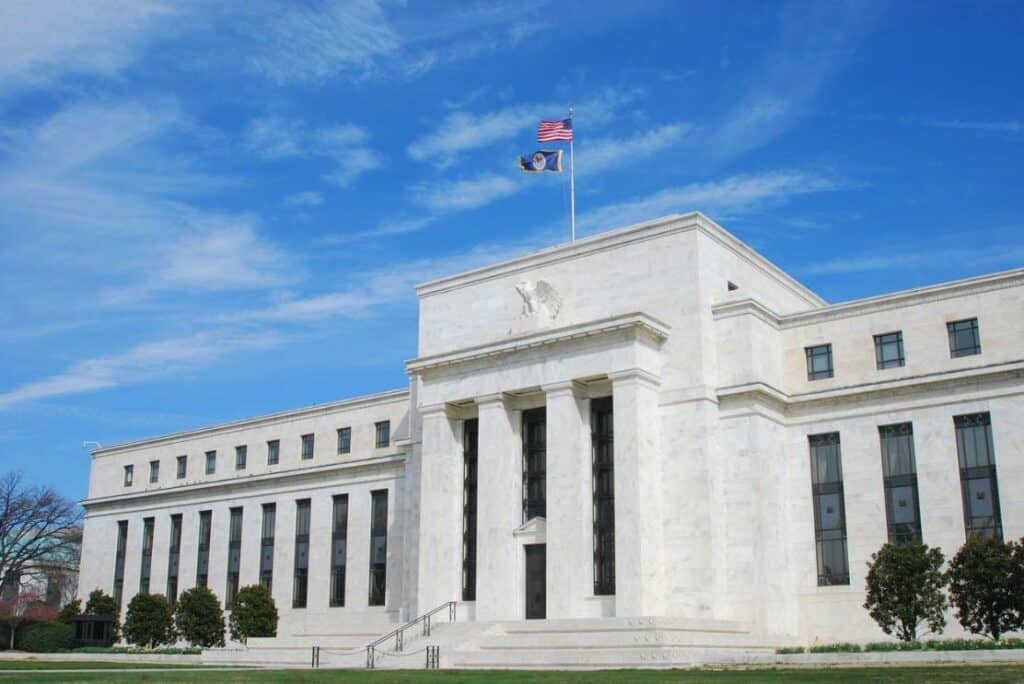 Jerome Powell maintains hawkish stance
US dollar rallies on back of rates being higher for longer
Economic reports that might cause the Fed to deviate from its policy
Jerome Powell, Chair of the US Federal Reserve, delivered a speech on Wednesday which laid out a roadmap for trading the forex markets through the quieter summer months. Speaking at a conference in Sintra, Portugal, the man in charge of the world's most influential central bank gave a clear sign that the battle against inflation remains his overriding priority. But there are also clues as to other variables that could possibly cause a degree of deviation from that path.
US Dollar Basket Index – Hourly Price Chart 29th June 2023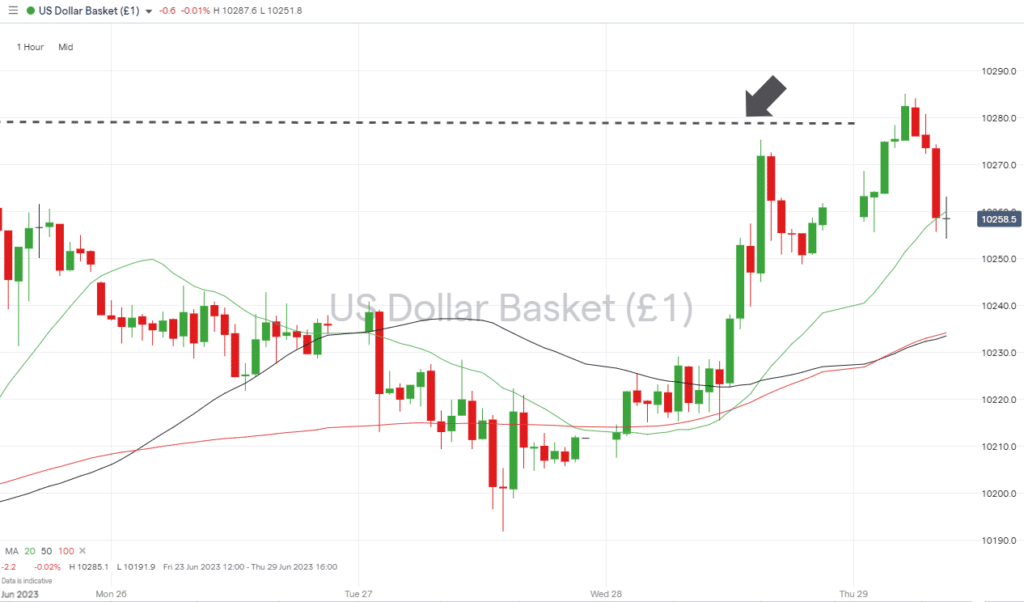 Source: IG
US Dollar Basket Index – Daily Price Chart June 2023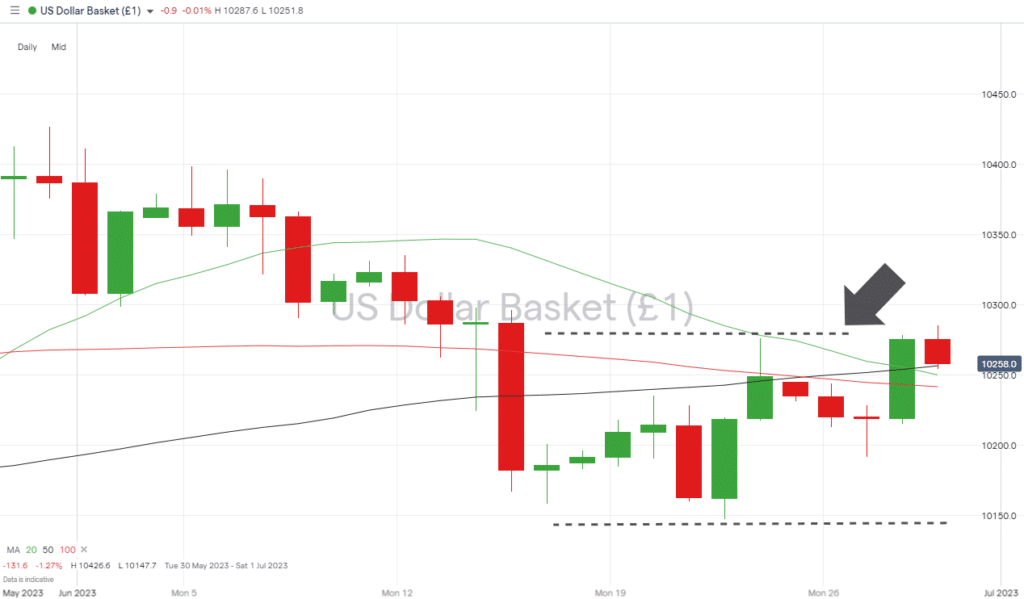 Source: IG
The US Dollar Basket index immediately rebounded on the back of Powell's hawkish comments and posted a 0.55% gain in value through Wednesday's trading session. A confirmed break of the resistance posed by last week's high of 102.76 opens the door to further gains in the DXY index.
Bullish momentum in the dollar was triggered by Powell stating that the current Fed interest rate policy isn't restrictive enough and that more tightening was almost inevitable. According to the Chair of the FOMC, a broad majority of the decision-makers support two further interest rate rises before the end of the year.
Expanding further, Powell's longer-term forecast for inflation is that it will remain above 2% until 2025. And 2% being the stipulated target provided in the Fed's mandate means US interest rates could stay higher for longer. Inflation might be retreating, but Powell is showing his determination to ensure it is thoroughly drained out of the economic system.
The next announcement on US interest rates isn't due until 26th July, which leaves room for other factors to come into play. The policy Powell has laid out is clear enough, but a slowdown in the US economy and an uptick in unemployment could be a reason he might step back from the currently hawkish approach.
The US Non-Farm Payroll report, due to be released on 7th July, looks set to provide the most informative guide on how inflationary and deflationary elements might influence forex prices in the coming weeks. Before that, the Q1 US GDP data will be released on 29th June, the PCE Price Index inflation numbers are due on 30th June, and the ISM Services PMI report will be released on 6th July. Any signs that the US economy is holding up in a higher interest rate environment will allow Powell to stick with his plan.
People also Read:
---
If you have been the victim of a scam, suspect fraudulent behaviour, or want to know more about this topic, please contact us at [email protected]