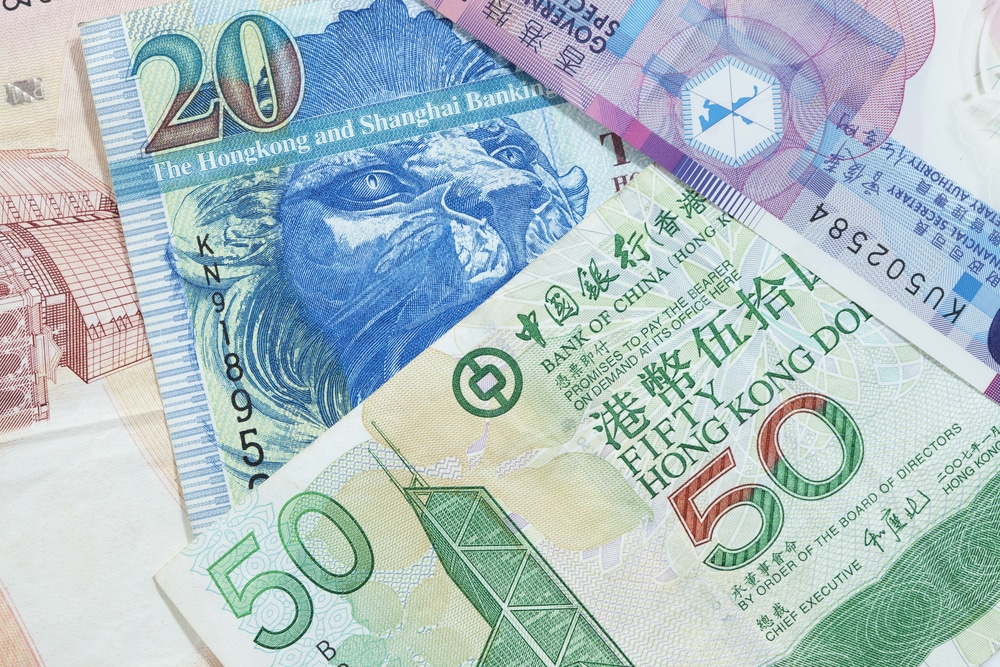 Paul Chan Mo-po, Hong Kong's financial secretary said that an economic attack on its currency would be dealt with due to record currency reserves and a strong banking system.
However, he also warned that there was a possibility of a slide into recession.
The stability of the city's currency in relation to the US dollar is underpinned by a war chest called the Exchange Fund which is in part made up of foreign currency reserves.
Hong Kong's foreign currency holdings recently hit an all-time record with an increase of 0.6% while the local economy suffers from the fallout of both the highly publicised civil unrest and the US/China trade war.
The total amount held in foreign exchange assets reached a high of $448.5bn at the end of July according to data released by the Hong Kong Monetary Authority.
This figure excludes gold reserves.
Chan spoke to a media briefing held after he hosted the first Financial Leaders Forum to take place since the beginning of the often violent public protests.
"The Exchange Fund has over HK$4 trillion of assets to defend the peg. The local banks hold HK$1 trillion of Exchange Fund Bills, which can provide ample liquidity to the banking industry", he said.
However, Chan went on to warn: "If the third quarter GDP shows negative growth, technically Hong Kong will enter into recession."
The China/US trade war has seen the Hong Kong dollar, pegged to its US namesake since 1983, weakened over the past months, reaching the lower end of the trading band last Monday.
Even though he warned of recession, Chan pointed to the liquidity ratio of banks standing at 160% as a sign of strength, being much higher than the 100% level that is the international banking standard.
He also admitted that the government was concerned about the way that the current wave of protests might affect small business due to a drop in retail sales due to a decrease in tourist numbers.
"The government will study how to help them out of the difficulties and to keep jobs for the public", Chan said.
On Wednesday, the HK dollar clawed back some of its losses as traders realised that recent comments from Washington regarding the Chinese actions in Hong Kong were unlikely to lead to any extra sanctions.
The Hong Kong dollar traded 7.8397 to the US dollar and the rate offered for offshore yuan saw a jump of 75 basis points.
Arthur Yuen, HKMA deputy chief executive who was one of the attendees at the Financial Leaders Forum, commented on how the currency markets were being closely watched.
"We have not seen sizeable capital outflow or any short seller attacks. The peg-linked system has proven it can cope with crises", he said.