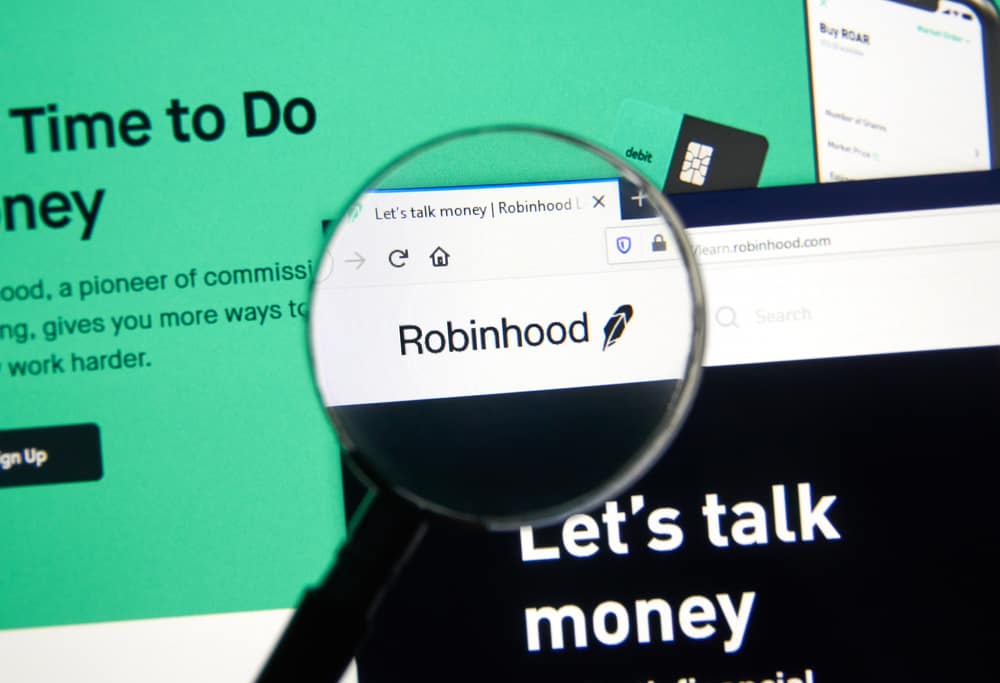 There could be trouble coming for online broker Robinhood after mooted regulatory changes surfaced again on Monday. The threat contained in the statement from Gary Gensler, Chair of the SEC, is that payment for order flow "is on the table" for discussion, and that alone was enough to take 6.75% off the share price of Robinhood Markets Inc. It's not only the HOOD share price which is causing concern. If the PFOF practises are reigned in, there could be ramifications for everyone with a broker account, not just those using Robinhood.
What is Payment for Order Flow?
Controversy has surrounded PFOF for some time. The practise adopted by Robinhood involves the broker directing the trade instructions of its clients towards particular market makers in return for payment from the market maker. That is good for Robinhood, everyone likes risk-free revenue, and the zero-commission trading experienced by account holders suggests a lot of the benefits trickle down to end-users. The SEC statement hammers home that although the system appears benign, there is an undeniable conflict of interest. Gensler going as far as to say that an outright ban on PFOF can't be ruled out.
Robinhood executives are sticking with the game plan for now and claims made by CFO Jason Warnick point to the current system being beneficial, if not squeaky-clean.
"We think payment-for-order flow is a better deal for our customers, vs the old commission structure. It allows investors to invest smaller amounts without having to worry about the cost of commissions"
Source: Investors Round Table
dennizn / Shutterstock.com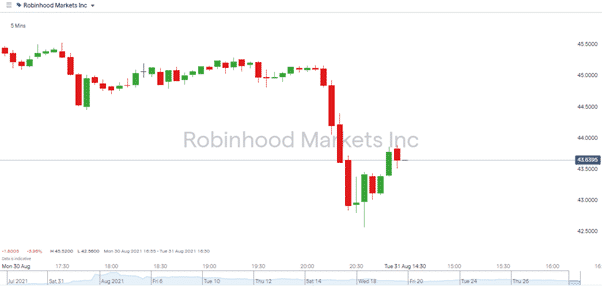 Source: IG
What Does This Mean for Account Holders?
Robinhood can take a lot of credit for opening up the financial markets to millions of smaller traders. Its neat functionality hit a sweet spot for those looking to trade on the go using a mobile phone App. At the same time, the desktop platform does everything expected of it and passes on cost savings in terms of lower end-user charges.
The broker's disruptive approach has transformed the broker sector in the US, with established players desperately merging to fight off the new entrants hoovering up market share. Those changes look to be set in stone, and Robinhood has also responded to SEC comments to state that if the PFOF model changed, the firm and the broker sector would be able to adapt. Traders don't need to bail out of Robinhood accounts just yet. There are plenty of alternative brokers which offer low-cost, reliable trading, and the SEC's actions could cause the natural movement between brokers to pick up speed.
One aspect of the Robinhood platform which appears to irk the SEC is the so-called gamification of the site's functionality. This refers to features that encourage users to put on more trades than they might otherwise. Boredom trades are, after all, something that successful traders avoid.
The difficulty for the regulator is that rules relating to gamification would be harder to define and implement. A ban on PFOF may be an indirect way to clip the wings of the broker. Monitoring the HOOD share price is one way for retail investors to follow how this one pans out, but if things do go pear-shaped for Robinhood, there are plenty of alternative brokers to consider. Not all brokers use PFOF, so there are plenty of trusted Plan B's.
If you want to know more about this topic, please contact us at [email protected]