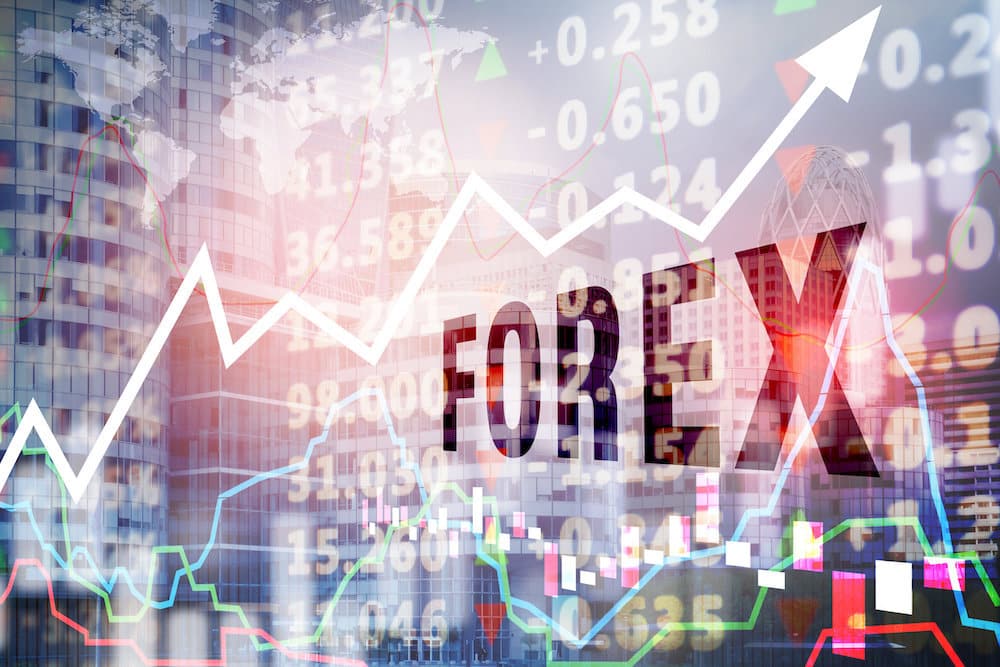 Markets in May were impacted by uncertainty, with investors flocking to currencies known for being slightly safer than others. For example, the Turkish Lira sold off, with money flooding into the US dollar and euro. These are the the biggest movers in May:
USDZAR +7.76%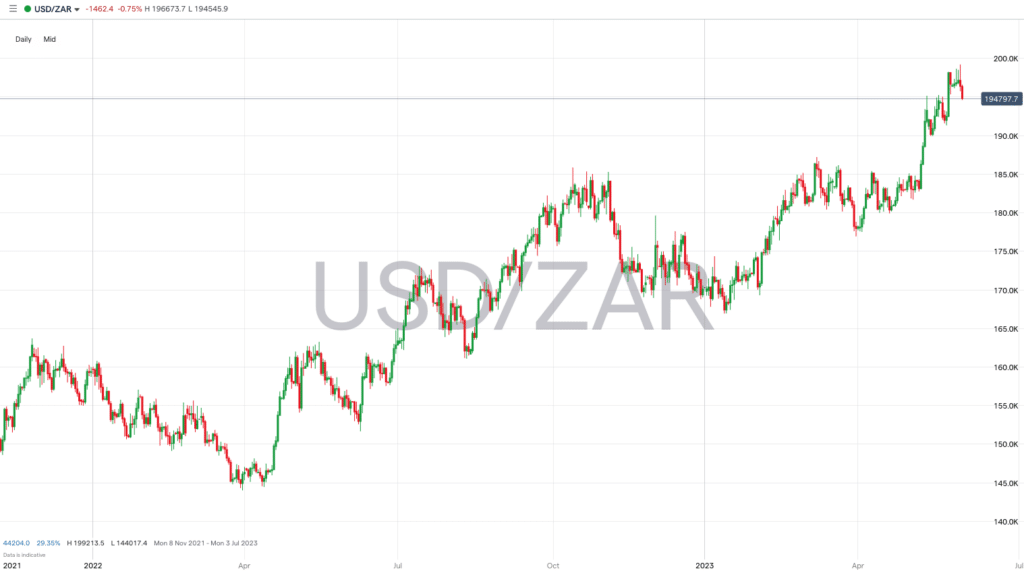 As mentioned, investors flocked to the US dollar due to market and economic uncertainty, resulting in the South African rand significantly weakening against the greenback.
The pair has been on a strong run since Jun last year, and is currently trading around the 19.50 mark.
In the last 12 months, investors have become extremely bearish on the rand, with Reuters putting it down to the country's worsening rolling blackouts and allegations it supplied arms to Russia last year.
USDTRY +7.20%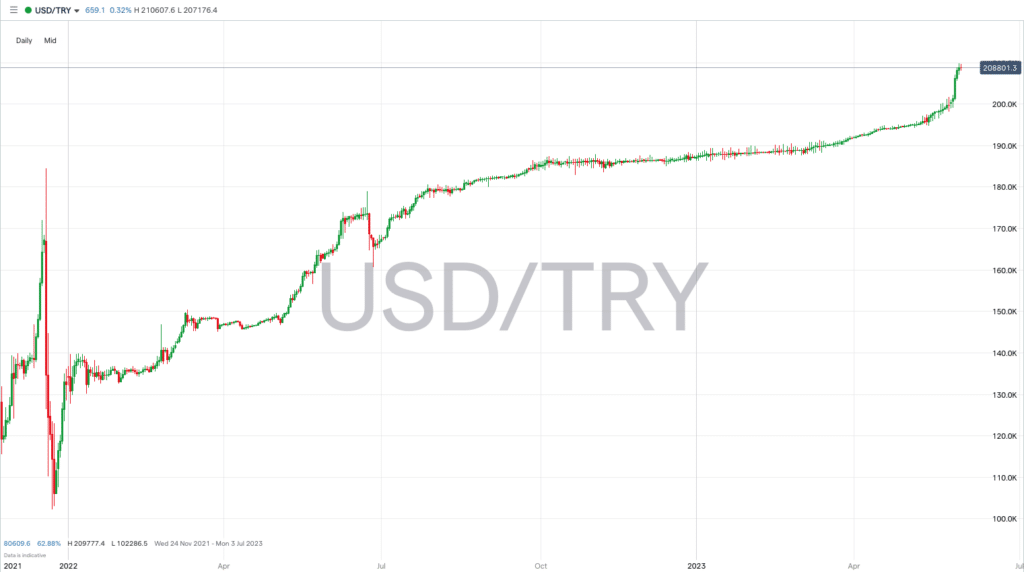 The USDTRY just continues its surge, now trading around the 20.8730 level.
The issues for the lira remain the same, rampant inflation and interest rates being cut.
The recent election in Turkey also caused some caution, but now the focus is on who Erdogan appoints in his new cabinet as this could provide a sign of future economic and monetary policy.
EURTRY +5.35%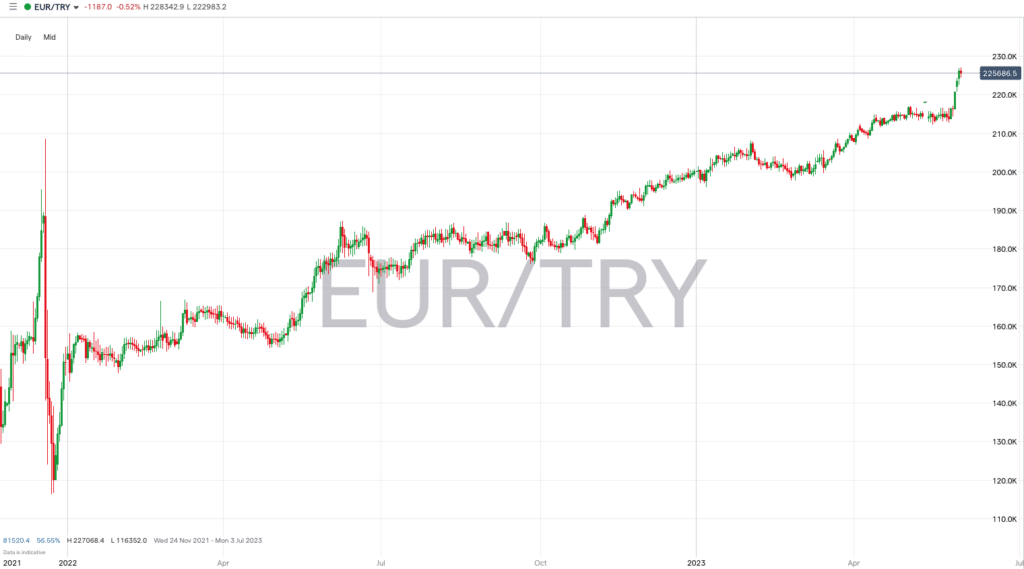 The euro, which had a mixed month in May, rose significantly against the Turkish lira, climbing to new all-time highs, around the 22.5400 level.
With the euro's relative stability, investors see it as a less riskier currency compared to the Turkish lira during times of economic uncertainty..
However, the euro does have issues of its own at the moment, Germany dropping into a recession being one, so investors need to manage risk.
EURMXN -4.68%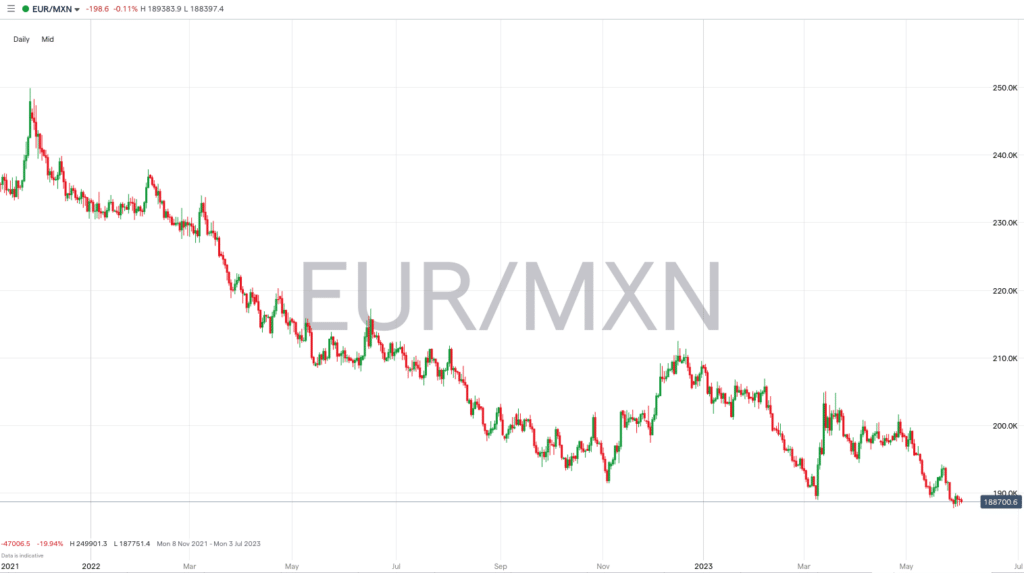 As mentioned, it was a mixed month for the euro, demonstrated by its decline against the Mexican peso.
The pair hit levels last seen in 2016, currently trading around 18.8702, with interest rates at highs and a weakening US dollar.
Analysts have also touted Mexico's healthier finances, relative to other emerging markets as another reason for the currency's strength.
People also Read: