October's upside moves were dominated by four currencies, the New Zealand Dollar, the Japanese Yen, the Great British Pound, and the Swiss Franc.
Even though the Bank of Japan intervened in the currency markets to strengthen the yen, it still weakened during the month, with the central bank refusing to raise rates despite surging inflation in Japan.
NZDJPY +6.8%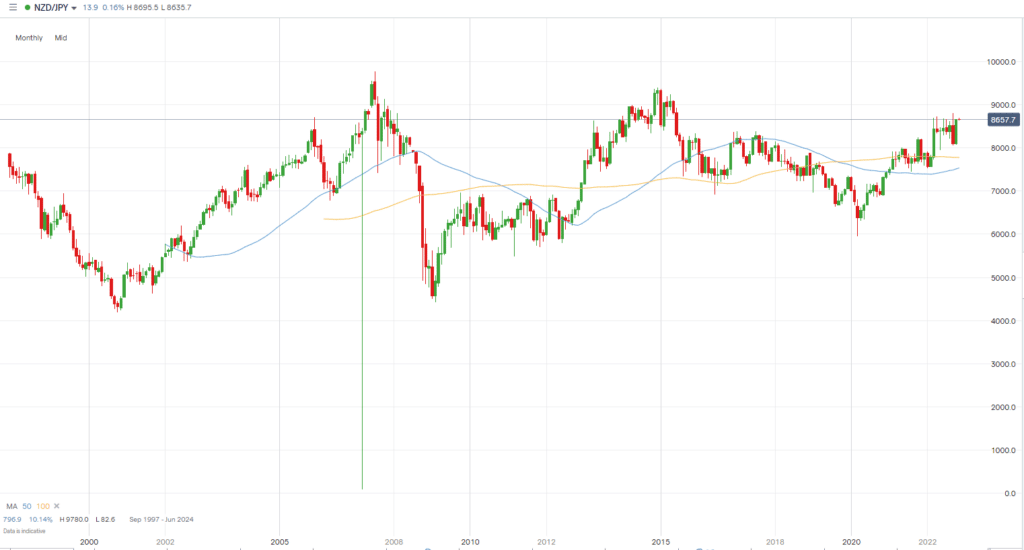 The New Zealand dollar strengthened significantly against the Japanese yen in October.
That is despite the Bank of Japan intervening in currency markets to strengthen the yen.
The pair is now approaching its September highs.
GBPJPY +5.5%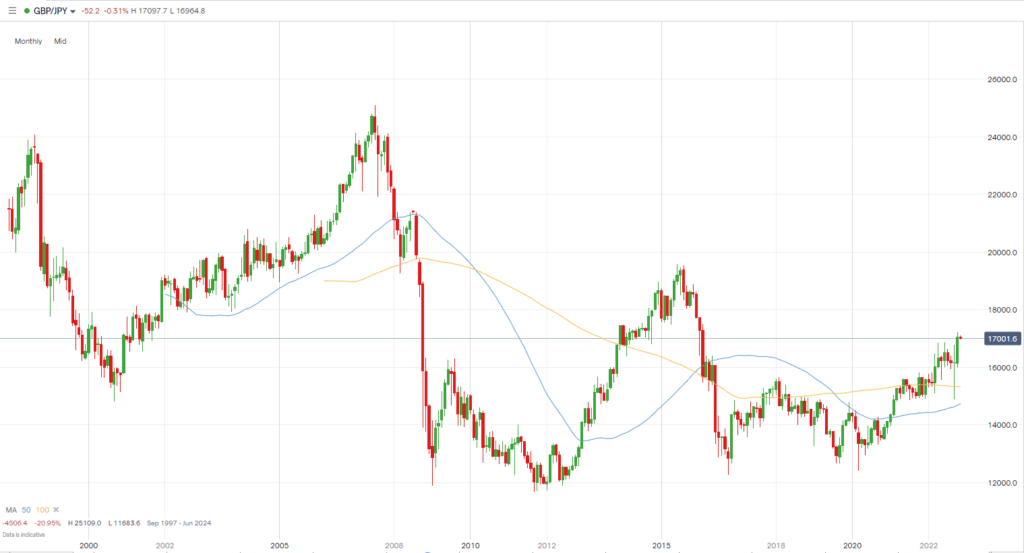 Despite the GBP's recent struggles, the pound also rallied against the yen in October.
It is now currently at levels last seen in 2016.
With the BoE expected to raise rates by 75bps this week, we could see further upside in the pair.
NZDCHF +5.5%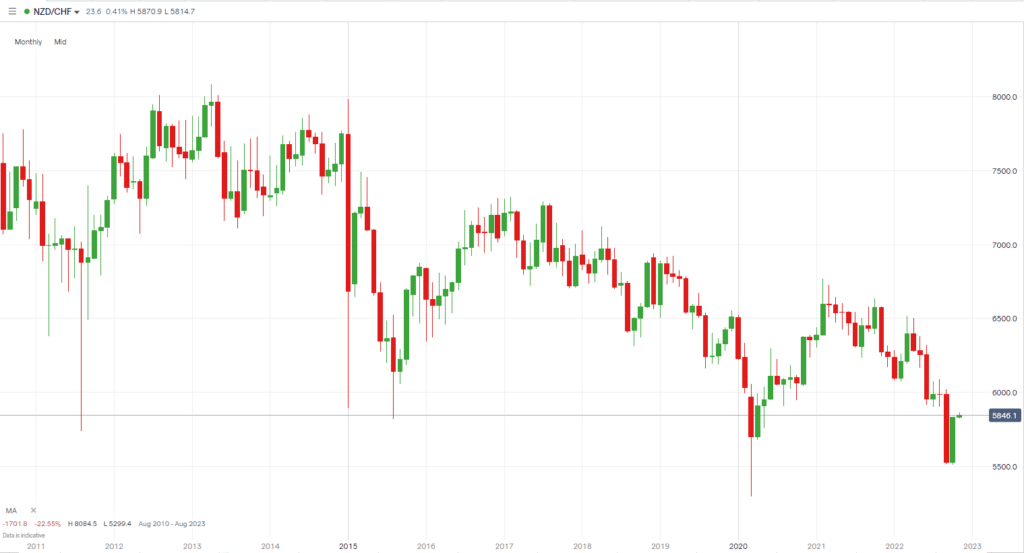 The New Zealand dollar makes it onto the list, this time against the Swiss franc, which, like the yen, was weaker during the month.
.The NZDCHF jumped from its lows, but whether the pair is able to sustain an upside move is another question.
There is significant downside pressure at current levels, despite the October rise.
GBPCHF +4.24%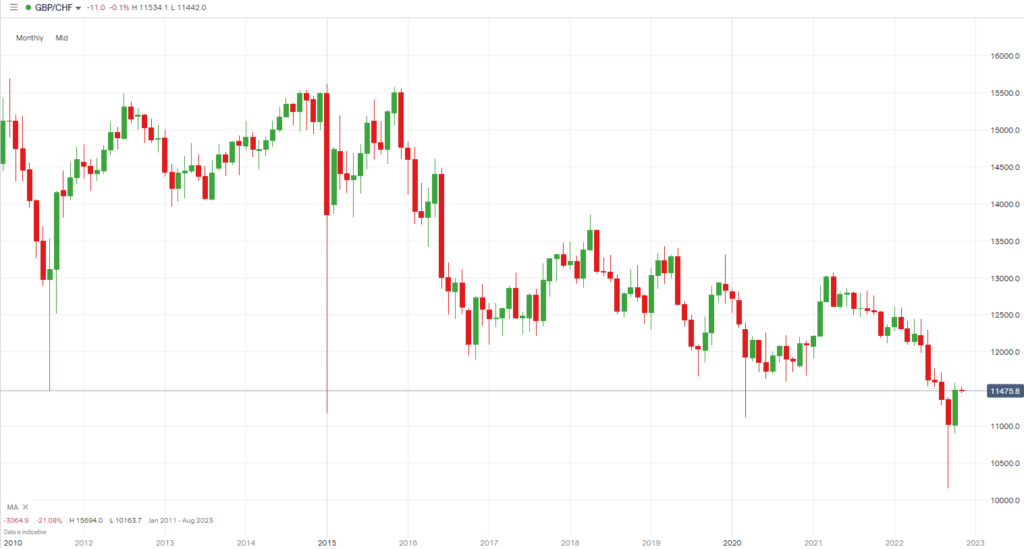 Just like the NZDCHF above, the GBPCHF rallied from lows in October, but there is still downside pressure.
The pair tumbled to lows in September but is now trading around August levels.
If the BoE, as expected, raises interest rates by 75bps this week, we could see a further rally in the pair, but if they disappoint, another decline may be on the cards.
People Also Read