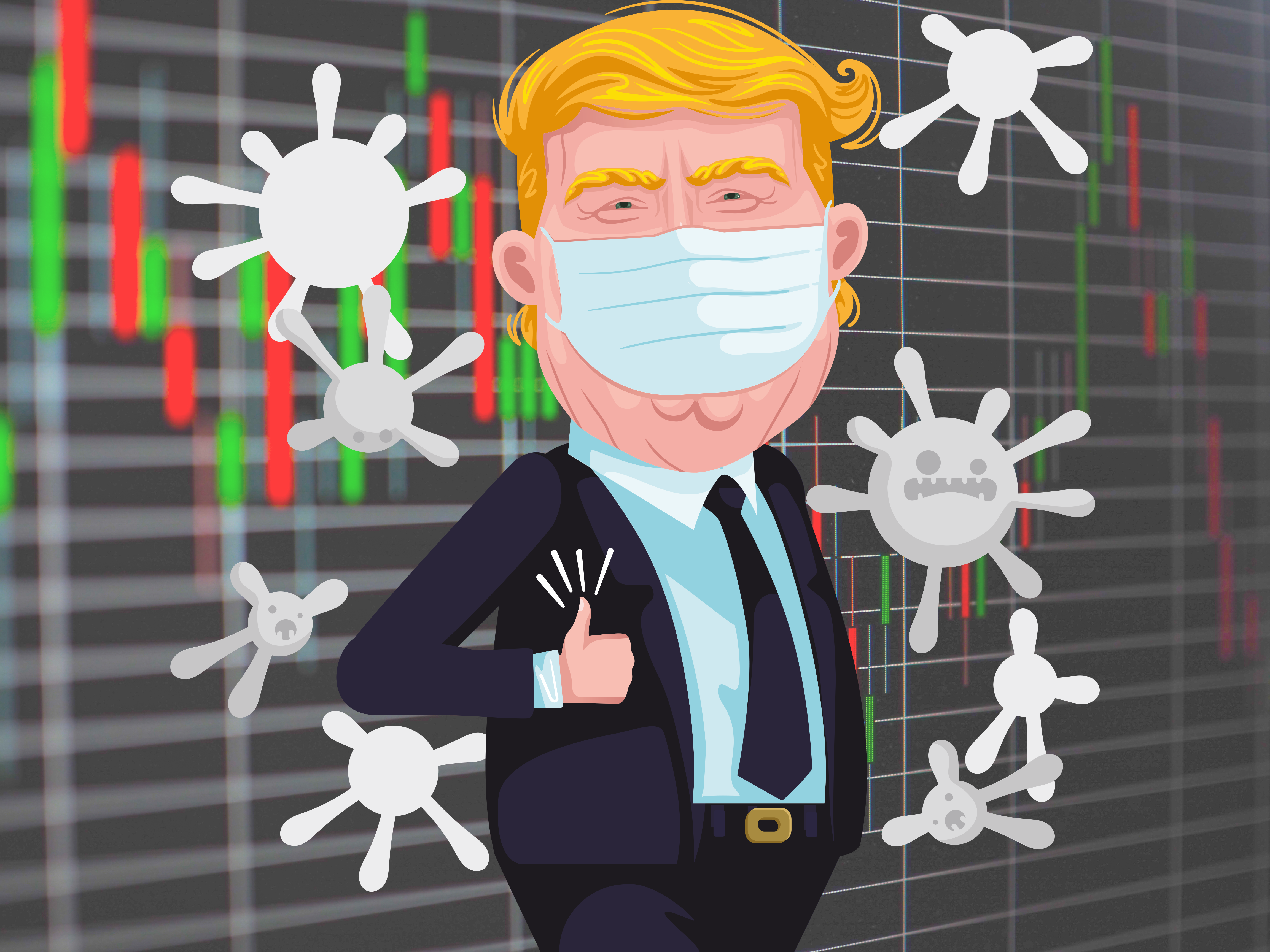 US President Donald Trump has left hospital and headed home following his coronavirus diagnosis – while the country's Congress may be on the verge of striking a stimulus deal
Trump is lagging behind Joe Biden in the polls for the election, which takes place in a month or so
The dollar index dipped as traders appeared to head towards riskier currencies in the wake of the increased stability
The single European currency was up slightly, though the Aussie dollar was down due to local circumstances
US President Donald Trump continued to hit the headlines on Monday and into Tuesday after suffering from the coronavirus. Trump was released from hospital on Monday evening – and while there is still no sure-fire certainty that he has recovered, there was optimism among his medical team. There was also some suggestion that the country's Congress might make a decision to allocate aid to those affected economically by the pandemic.
It is understood that senior figures from across the partisan divide held a telephone conversation on Monday to try to establish some common ground on which a potential stimulus package could be based. Steven Mnuchin, who serves as Trump's Treasury Secretary, is understood to have held a conversation with Nancy Pelosi, the Speaker of the House of Representatives. The fact that Trump is not at imminent risk of incapacitation, coupled with the news from Congress, fuelled a rise in the world's less 'safe' currencies.
The single European currency, for example, saw a rise of 0.1%. In all, the dollar index – which monitors the performance of the currency compared to several others around the world – was down. It was seen at 93.39 at one stage. Analysts pointed out that this appeared to be happening in the context of a sustained poll rise for Joe Biden, Trump's challenger from the Democrat party in next month's election. Some pollsters are forecasting that the Democrats will take control not just of the presidency but also of the country's House of Representatives and Senate. This is widely interpreted by market watchers as a sign of confidence – and hence a reason to buy up more volatile currencies.
One exception to this development was the Australian dollar, which dipped by 0.4% over the day. This came after the country's central bank, the Reserve Bank of Australia, announced that interest rates would be preserved at their current level of a quarter of a percentage point. Rates were held firm at 0.25%, which defied predictions that the Bank would slash rates. The next key moment for Aussie dollar watchers is likely to be the announcement of the government's budget. Elsewhere in the Asia-Pacific region, the Chinese yuan's offshore version – which is traded internationally rather than just within the country's borders – was down by a fifth of a percentage point over the course of the day.