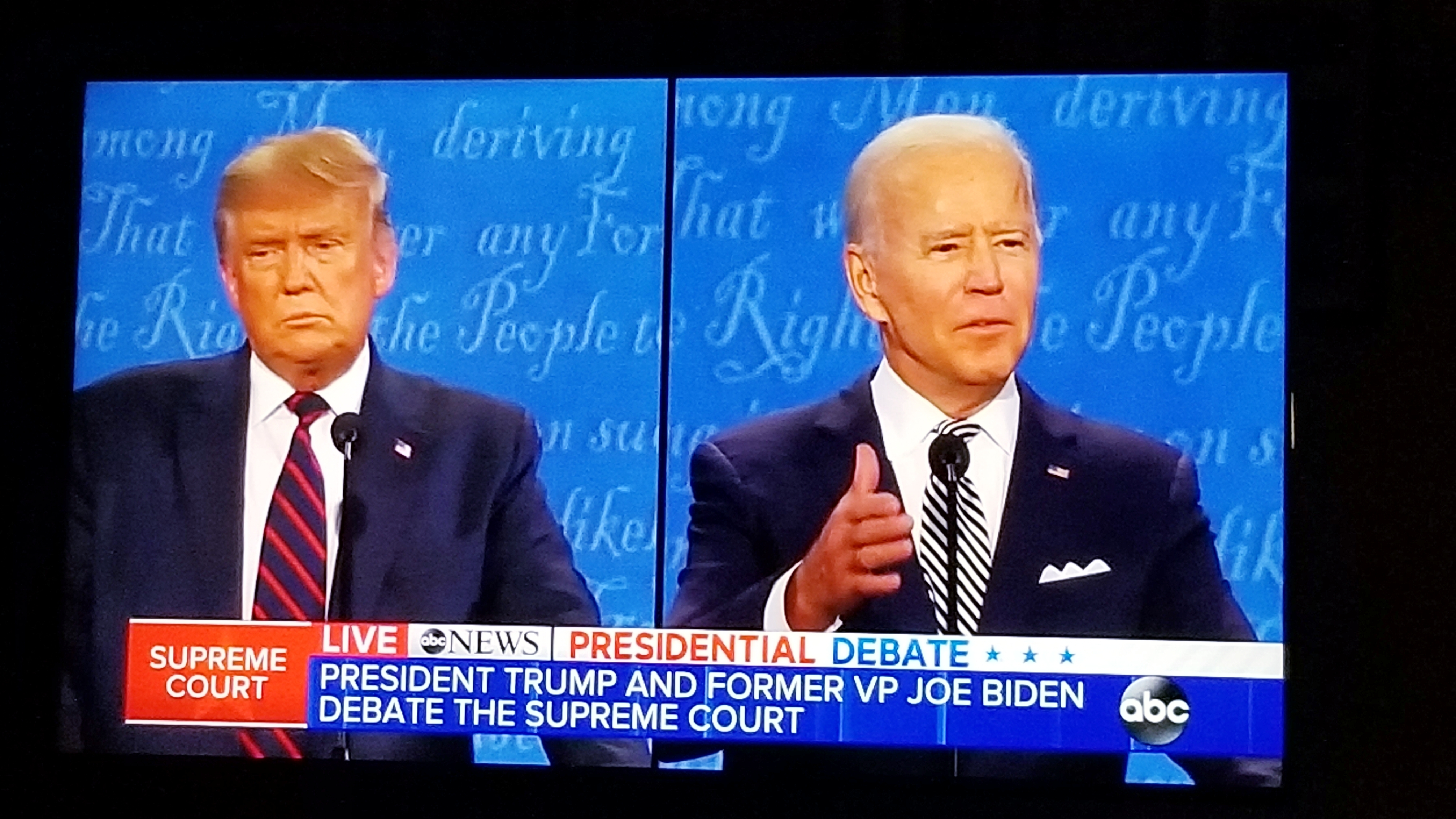 The debate between Donald Trump and Joe Biden continues to dominate headlines following rows over election integrity, race relations and more
Traders flocked to the safety of the greenback – to the ultimate detriment of the yen, franc and several others
The performance of the Chinese economy was also in the spotlight after a figure showed that factory output is steadily rising
Analysts warn that the US presidential election, and the ongoing question marks over the Federal Reserve's inflation stance, could dominate the next few weeks
The chaotic debate between US President Donald Trump and his Democratic challenger Joe Biden continued to have large ramifications for the markets on Thursday. Tuesday's debate was widely considered a failure, with Trump criticised for frequently interrupting his opponent. A suggestion from Trump that he may fail to respect the result of the election bolstered a flight to safety among traders – something that, ironically, manifested itself as a buying-up of the dollar. Some of the other issues explored during the debate, such as race relations and the economy, also fuelled a perception that instability could characterise the next few months.
The dollar index, which has had a tumultuous week, managed to entrench itself as a rising currency by surpassing the key 94 level. Traders at City Index found that the dollar was also up overall in other pairs around the world. Against the Swiss franc, which has often been described as a safe haven, the currency was seen up by 0.28% at 0.9218. However, this came after a drop for the dollar earlier on.
In China, meanwhile, the offshore version of the yuan – which is exchanged internationally rather just domestically, as the onshore version is – was firming up at just over 6.8 in its pair with the greenback. This was largely due to a set of surveys out of the country that appeared to show that factory production levels were rising once again. In a sign that the greenback is re-cementing its position as the world's new super-safe-haven currency, it surged in its pair against the Japanese yen. The greenback was spotted at 105.64 yen, which was close to its high from last night. A rise for the dollar against the yen is often perceived as a real risk-off sign given that the latter is a major safe-haven choice.
Despite these international questions, however, the US presidential election looks set to be the main source of consternation for dollar traders over the next few weeks. The election is scheduled for November, and will decide whether or not Trump will receive a second term. Opinion polls currently show him trailing Biden, who served as vice president under Barack Obama – though this is no guarantee of the outcome. For analysts, one of the key questions is how – or if – the election result will interact with the Federal Reserve's inflation-targeting position.