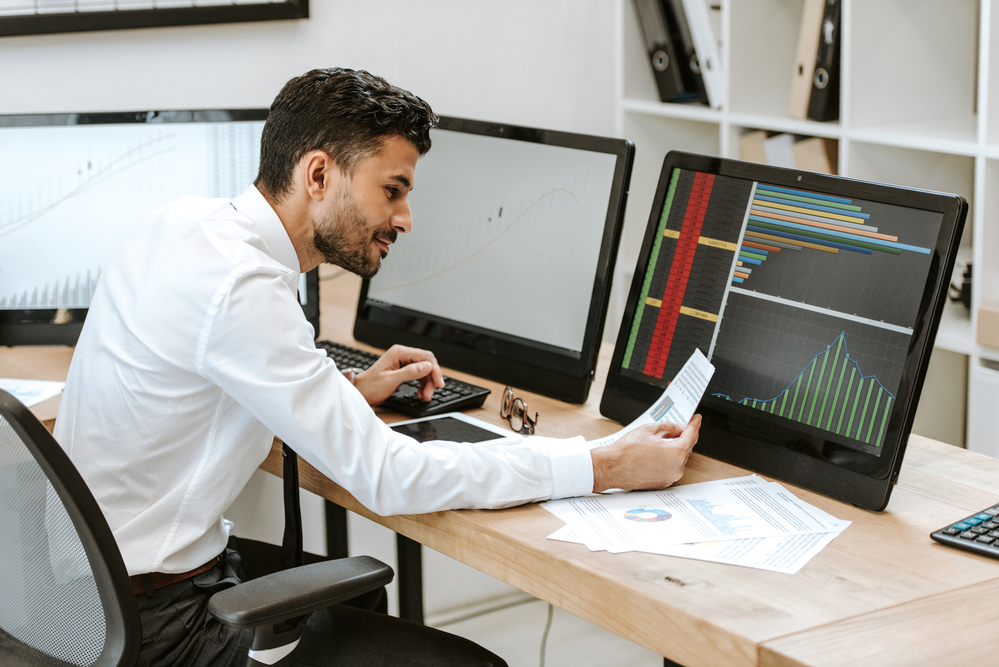 The US dollar index dropped in the forex markets on Monday after the equities markets found themselves experiencing a much-needed boost.
The currency was down by a fifth of a percentage point as trading got underway – a development that occurred following a fortnight of gains.
The move happened mostly because a series of mergers and acquisitions were announced – which in turn lifted confidence for market watchers in the country.
However, the greenback-related worry from traders also appeared to have other dimensions – especially in relation to central bank action.
The currency is now also grappling with the looming meeting of the US Federal Reserve, which is due to take place later in the week.
It will mark the first time that the Federal Open Market Committee has got together since it announced that it would be pursuing a monetary policy path towards long-term low interest rates.
It made this move as part of its systematic response to the economic slump caused by the coronavirus pandemic.
According to analysts, there is a possibility that the Fed will feel pressured to explain how it intends to meet its new monetary policy aims.
It may, some strategists said, have to explain what concrete action it will take – and that the prospect of no interest rate changes for several years could be explored.
Elsewhere around the world, the single European currency found itself at around $1.186 in the foreign exchange markets at one stage.
The Japanese yen also showed signs of growth – though these were negligible overall.
It was up by 0.13% in its pair with the greenback, reaching 105.9.
This was its best position for a few days, and had several contributing factors.
The rise came largely as a result of the country's incoming new Prime Minister, Yoshihide Suga.
Suga, who currently holds the Chief Cabinet Secretary role in the country, will be appointed as leader of the Liberal Democratic Party today (Monday).
He will take over the top spot from outgoing Shinzō Abe, who was known for his commitment to low interest rates as a way of boosting the economy, on Wednesday.
Suga and Abe are considered to be largely on the same page economically – meaning that the risk of yen traders being spooked by the political changes appears to be low.
What may be more concerning for yen traders, however, is a recent economic data release suggesting problems in a key industry.
A survey from Reuters that was published on Monday suggested that manufacturing leaders in the country were negative about the prospects for the sector in September.
This continued a trend that began 14 months ago.
Japan is currently experiencing its worst ever recession.
Whether or not the Bank of Japan will use its meeting this week to announce monetary policy alterations, however, is yet to be seen.