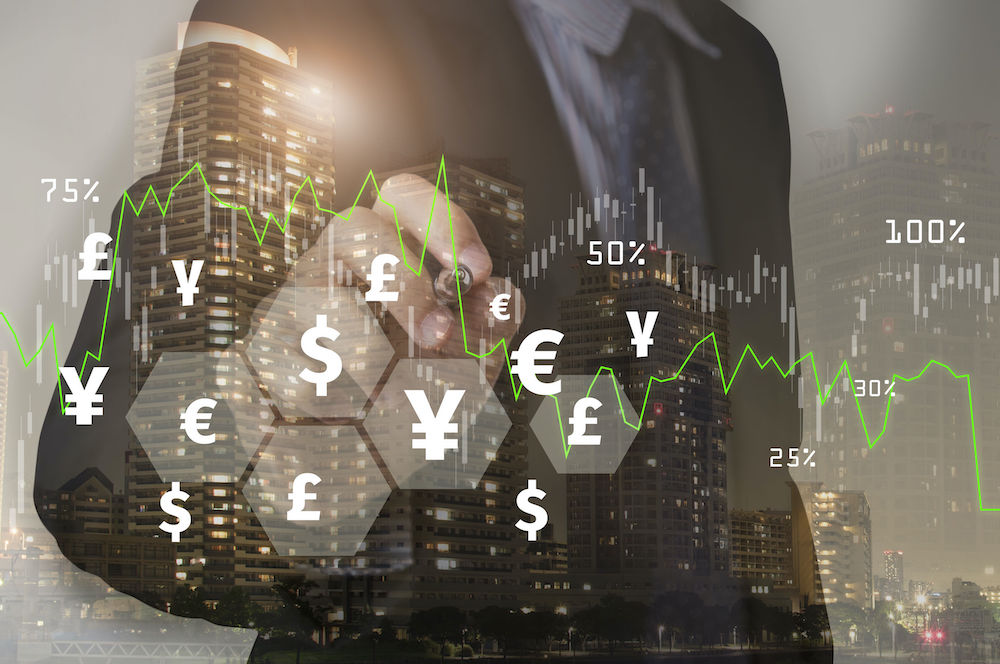 The US dollar managed to finally make some significant progress in the foreign exchange markets on Monday following a few weeks of dismal performance.
In its index, which is an artificial calculation that helps traders and analysts to compare the currency's performance to various others, the currency was seen up by half a percentage point at one stage over the day.
This left it at 93.836.
The development was a welcome boost for traders of the currency.
The index dropped by more than four percentage points over the course of last month.
However, on Monday, it advanced compared to a number of others.
Against the safe-haven Japanese yen, for example, the currency went up by 0.4% at one point over the day.
This led to it rising above the crucial 106 mark in the USD/JPY pair.
The euro, which has been riding high in recent times following the news that government heads across the EU had managed to agree on the terms of a stimulus package, was down.
It dipped by almost half a percentage point.
Its long-term outlook, however, remains unclear.
There is a concern among some that the US central bank, the Federal Reserve, might take steps to cut interest rates even further – or, at least, introduce some variety of dollar-unfriendly monetary policies.
Politicians in the US Congress, meanwhile, appear unable to agree on a deal.
The underlying health of the US economy and labour market is also widely expected to come into play as traders consider their options in the coming weeks.
This was even apparent despite its partial stabilisation on Monday.
The currency later went on to lose some of the ground it had gained following a negative data release that took markets by surprise.
This release, which tracks the amounts spent on building works in the country, revealed a dip in the month of June to an annual low point.
This shocked some onlookers as a rise had been forecast.
The US dollar also has a number of longer-term challenges on the horizon.
The coronavirus pandemic is considered by some onlookers to not yet be properly managed in the country, with high death rates being reported across the board.
According to one report, 12 states in the country saw a rise in deaths of 50% or more compared to the previous week.
From an economic perspective, this means that areas across the country could end up running the risk of remaining in partial lockdown for a significant period of time – hampering attempts at an economic recovery.
Another challenge on the horizon for the dollar is political.
The presidential election, which is scheduled for November, is looking set to be a divisive vote with various issues on the agenda.
President Donald Trump is up against Democrat challenger Joe Biden, though the campaigns have been hampered by the impact of the pandemic – adding to the mood of unpredictability.