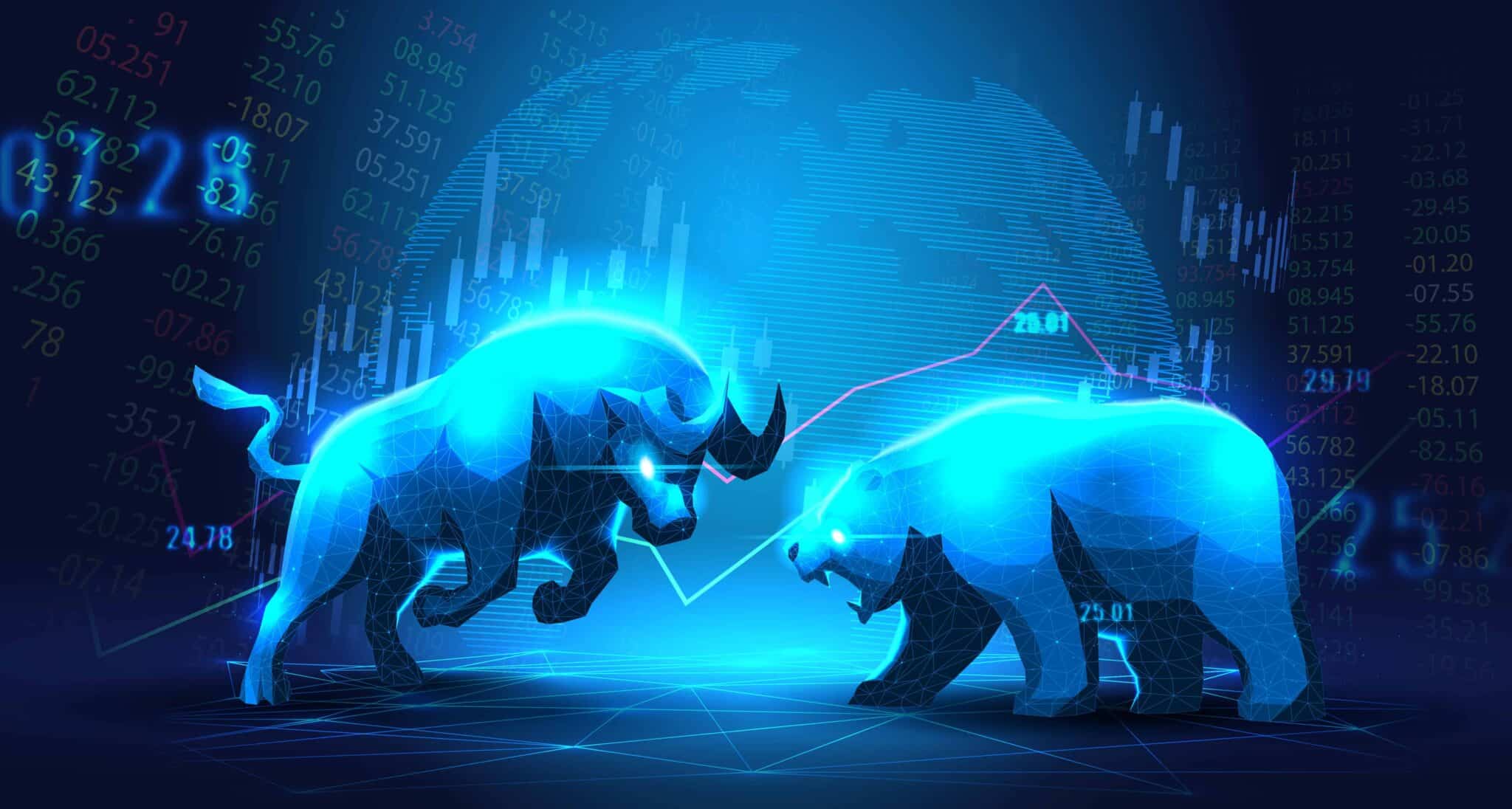 Leave it to the Wall Street wizards to find yet another thing to worry about. Yes, there has been a raft of recent articles decrying the success of the latest recovery, which started during the last week of September last year. The S&P500 hit a bottom of 3,231 then, but from that point forward, it has risen steadily in a gradually increasing fashion to its current watermark of 4,415. If you do the maths, the return for less than a complete year has been 36.6%, a stellar performance by anyone's way of thinking.
Yet, the boo-birds have come out in droves, almost demanding a correction takes place if only to let a little hot air out of the tyres. Our financial markets always seem to be consumed with doubt and uncertainty. The good days surely cannot last forever, though. Stocks dipped sharply at mid-week, a common reaction whenever the Fed speaks or changes a word or two from previous releases of its minutes. Profit-taking soon appears, never a reason to get your toga tied into a knot, but you can never be quite sure if the "Big One" isn't hiding around the bend.
This past week's chart winner, which created some apoplexy and a "Wall Of Worry", as espoused by one creative linguist among the market observers, was a new eye-opener: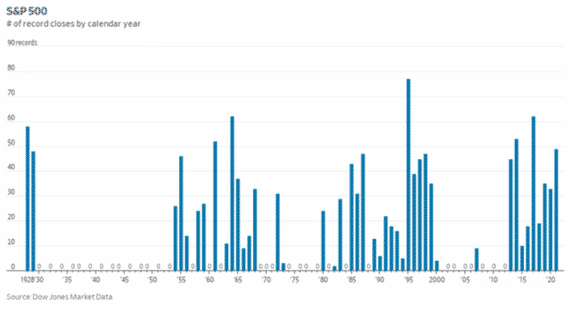 A number nerd back in some deep, dark cave in the Dow Jones data arena put this chart together as if we needed one more indication that the current market rally has run its course. As you are undoubtedly aware, a market trend on the upswing is a succession of higher highs and higher lows. As this chart portrays, these trendy bumps have occurred 49 times in the current calendar year. Are we to assume that the market is exhausted and is ready for a significant correction?
Darrell Cronk, the chief investment officer of Wells Fargo & Co.'s wealth and investment management division, has this to say about our current state of affairs: "It is often said that bull markets climb a wall of worry, and today, there are many bricks stacked in that wall."
Mr Cronk went on to list his ten "bricks" or worrying topics. The usual fear and worry suspects were there – inflation, Covid delta variant concerns, and an upcoming vote on the US Debt Ceiling. However, his primary concern was that everything seems to be peaking after having staged an excellent recovery from the pandemic. Stats like fiscal spending, liquidity, expansion of the gross domestic product, and corporate earnings growth have all hit their stride. How much higher is too high?
But stocks rallied back before the week closed. Surely that means something. Art Hogan, the chief market strategist at National Securities, summarised the market's action for the past week:
"The recent bout of market angst seems to be a combination of investor vertigo, looking for an excuse to take profits, and the bumpy path of reopening the economy, with new Covid variants on the rise."
Concluding Remarks
Can we breathe easy now? All market rallies eventually fizzle out. Let caution be your guide.