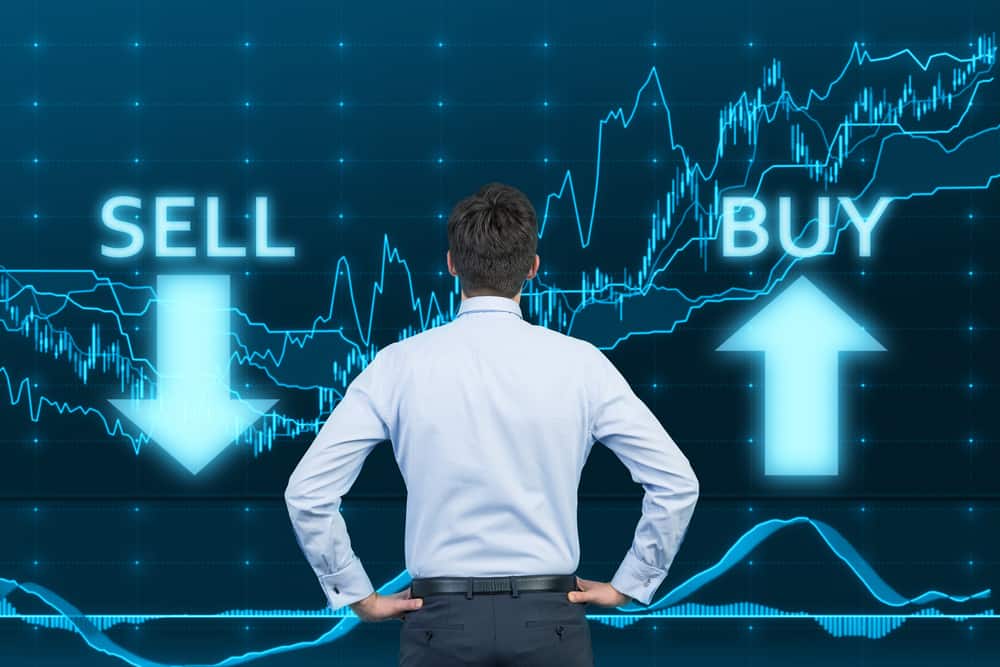 The Forex Traders broker review team are rightly proud of the in-depth reviews they carry out. There are so many firms to choose from, and helping traders find the best-fit platform can directly lead to improved returns. Due to recent events, one section of each broker review that is sometimes overlooked is now flagged as more important than ever. Everybody likes to check what kind of pricing a broker offers and how the platform works; however, the latest trading report issued by CMC Markets Plc has given the sometimes sedate "About" section a higher priority.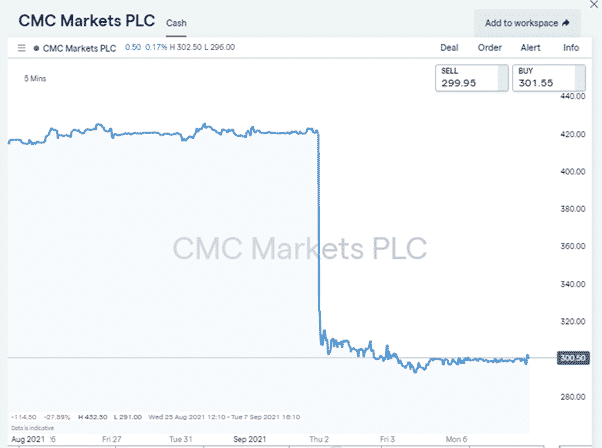 Source: IG
Thursday's trading report by CMC Markets included a significant profit downgrade. Future guidance is that the firm's profits will be £80m lower than previously thought. That took 30% off the share price in a morning session and currently looks likely to be a move that is going to hold. The stock on Tuesday morning is still trading near the 300p price level. Whether this is an "amber" or "red flag" for the broker's clients is yet to be seen. For individual investors considering opening an account, it means an increased need to look at the behind-the-scenes workings of brokers. Fortunately, the Forex Traders reviews cover that topic.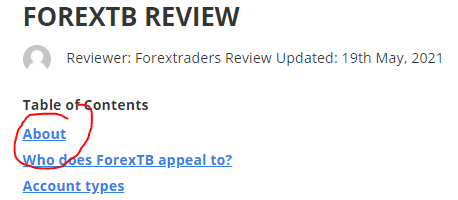 What to Look for in the "About" Section
There are some essential items to look out for when considering which broker to use.
Ownership structure – One of the key metrics considered by the Forex Traders review team is whether a company is listed or privately owned. If a broker is not listed on a recognised stock exchange and is not obliged to issue market updates, then clients have much more difficulty understanding the health of a firm.
Track record – New brokers can offer neat new ways of accessing the markets. If they are safe, then innovative functionality, such as a top of the range mobile App, can make trading easier. There is something to be said for some firms which have been operating for longer, in some instances decades. There doesn't have to be a trade-off. eToro, for example, is well known for its user-friendly platform and has been operating since 2007. The broker IG can trace its history back to 1974 and has some of the best charting tools in the industry.
Regulation – Different regulators require different things from brokers looking to register with them. UK clients might also benefit from the protection of the FSCS scheme. It always pays to check such things, but with CMC's plight in mind, operational due diligence analysis is increasingly important.
Final Thoughts
The CMC platform is well regarded in the trading community and has a loyal customer base, with a large percentage of account holders having been with the firm for more than two years. But lower trading volumes in the market in general in July and August have hit the firm hard as it relies on market flow to generate revenues. It's always good to shop around and check out which brokers might be worth switching to, and for CMC clients, it might now be the time to scratch that itch.
If you want to know more about this topic, please contact us at [email protected]