Forex trading has long been popular with traders from all over the world. Modern forex trading technology allows potential investors to set up accounts with online brokers and trade exclusively via the internet and mobile trading apps. That means that forex trading has become very accessible, allowing individual retail traders to set up online trading accounts quickly and to trade from the comfort of their own homes or, when on the go, from their mobile devices.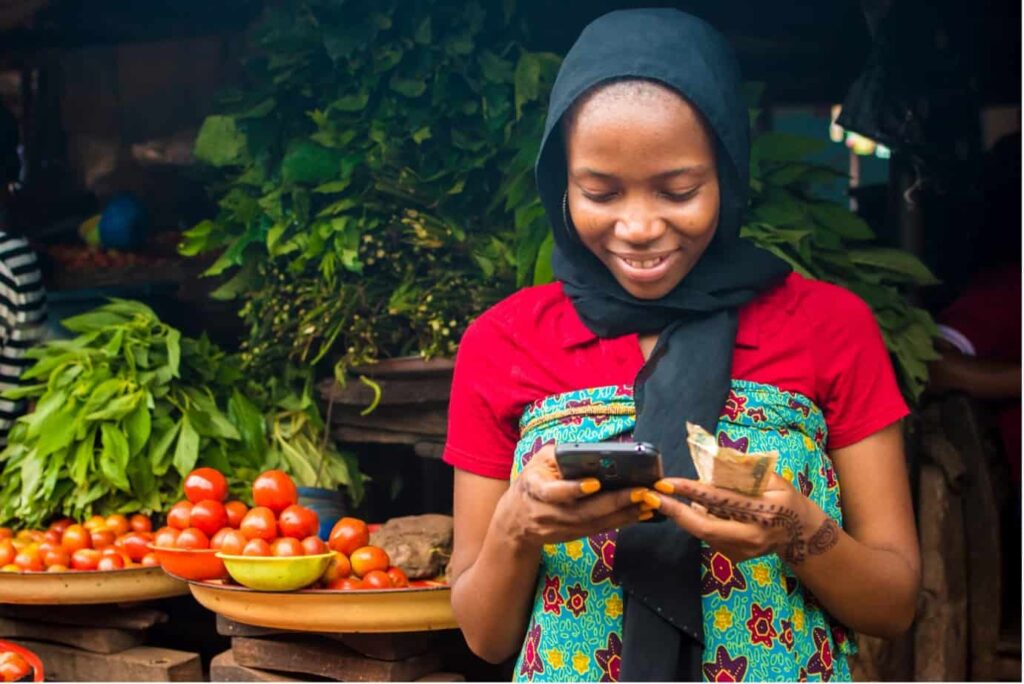 The laws and regulations around forex trading do vary from country to country. Such laws govern whether it is legal to trade in a particular country and how trading is carried out. A country may have regulations about how much leverage a forex broker can offer, whether they can offer trading via contracts for difference (CFDs), or whether brokers who offer forex trading within the country have to be regulated and licensed by the government or an official authorising body. In this article, we will look at forex trading in Nigeria, and discuss the question posed, is forex trading legal in Nigeria? We will also look at the legal implications.
Is Forex Trading Legal in Nigeria
Forex trading is legal in Nigeria, but it is not regulated by any national governing body. Therefore, traders in the country need to understand that when trading with Nigerian brokers, or brokers who offer forex trading in Nigeria, they may not have the same protections as traders in some other countries.
It is still possible to trade forex in Nigeria using international or offshore brokers or one of the many forex brokers emerging within the country. Some international brokers may be highly respected and hold licences with multiple regulators in other jurisdictions. Being highly regulated in other countries is a good sign. It may not, however, offer direct protection to Nigerian forex traders. It is also the case that some international brokers may not accept clients from Nigeria. Always check before starting the signup process at a new broker that they can take clients from your country.
As a retail forex trader in Nigeria, you are not breaking any laws as long as you only trade with your own money. If you want to trade using capital from investors, you will need to get a licence, which can be a very costly and time-consuming process. Of course, requiring a licence to trade with investor capital is not exclusive to Nigeria. It amounts to offering a financial service, so most countries worldwide have a licensing requirement for that. However, if you are just trading with your own money, it is legal to do that in Nigeria.
---
Related Articles
---
Laws and Regulation on Forex Trading in Nigeria
Many traders would agree that it is an excellent time to be involved in forex trading in Nigeria despite, or perhaps because of, the lack of regulation. The rules are only just being put in place, and while a lack of regulation means that traders have fewer protections than in other countries, it also means that there are potentially fewer restrictions.
The regulation of the industry does not only dictate whether forex trading is legal in a particular country but also places rules and restrictions around exactly how it can be carried out. For example, in the European Union, traders are restricted to a specific level of leverage, currently set at 1:30 for retail traders.
In an unregulated country like Nigeria, traders may work with as much leverage as a broker is willing to offer. Depending on other factors, some offshore brokers will offer a lot more than 1:30. The highest leverage we could find currently offered by any Nigerian forex broker is 1000:1.
Trading with leverage allows traders to work with a lot more capital than they have available, giving them many more opportunities when it comes to their trading decisions. That is not always a good thing, of course. Trading with too much leverage is not a good idea for new or inexperienced forex traders and is a major reason many of them lose money. If you are an experienced trader with good trading discipline and proven strategies, trading with higher leverage might present you with opportunities you would simply not have in another country where leverage is more restricted.
The lack of regulation also means that CFDs are legal in Nigeria. Trading with CFDs means that traders can speculate on the price movement of a particular financial instrument without ever taking ownership of the underlying asset. There is nothing inherently wrong with trading in CFDs. CFD trading is entirely legal in many regulated countries. Some heavily regulated countries choose not to allow it, which can be a drawback for forex traders because there are some advantages to trading via CFDs.
While the lack of regulation in Nigeria may create opportunities for Nigerian forex traders, it is also important to realise that without a governing body, Nigerian clients may have little protection if things go wrong. If the broker they trade with gets into financial problems, goes into liquidation, or tries to scam them out of their deposited money, there will be no help to fall back on.
In countries where regulations are tight, brokers are monitored and audited. There are generally compensation schemes where clients will be paid back the money they had on deposit at a brokerage, even if that broker becomes insolvent and goes out of business. This may be impossible for Nigerian traders, so it is well worth carefully choosing a broker. Ensure they are well-respected within the industry, and check out their published policies regarding deposit protection, keeping client funds segregated, and negative balance protection.
What Taxes Apply to Forex Trading in Nigeria
It is easy to see why many Nigerian forex traders are unsure about their tax obligations when it comes to profits from forex trading. In Nigeria, the Federal Inland Revenue Service (FIRS) is responsible for collecting taxes. However, many trading accounts are held at offshore or international brokerages. It will often be the case that the profits made from forex trading are not directly visible to FIRS. That is due to the capital being moved abroad and the profits being earned outside the country.
This is, however, irrelevant from a legal standpoint. Under Nigerian law, anyone resident in the country for tax purposes must report and pay tax on all income and profits, including that earned outside of the country's borders, unless some kind of exceptional circumstance applies. Generally speaking, an individual trader's profits from forex trading are classified by FIRS as capital gains and are taxed accordingly, at 10% of the gross profit.
It is a common misconception in Nigeria and other countries that forex traders who trade offshore and do not make any trading profits within their country of residence do not need to pay tax on their profits. That is not, however, usually the case. In Nigeria, as in many other countries, if someone resident for tax purposes generates profit from trading offshore while still residing within Nigeria, any profits are regarded as taxable income within Nigeria. The money will need to be declared on the individual's annual tax returns. This is because tax obligations are mainly based not on where the income originates but on where the trader is resident during the period that the income was generated.
It is always advisable to consult a tax professional about your tax situation to ensure you are paying everything you are obligated to and to see if there is any way to minimise your tax burden. In Nigeria, trading profits are classified as capital gains, not an income tax; your tax situation may be impacted by other capital gains and losses experienced in any particular tax year. Tax obligations are complicated and depend on your financial circumstances, so it is vital to seek professional advice if you are unsure of your obligations.
The Best Forex Brokers in NIGERIA
Broker
Features
Regulator
Platforms
Next Step
77% of retail CFD accounts lose money

Founded: 1996


Your capital is...

Choose from four high-quality platforms.
Good trading conditions with fast execution speeds
Excellent research and analysis
Strong client protection
Winner of Most Popular Broker award for three consecutive years.

Fees and commissions are inline rather than market-leading.
Satisfactory rather than impressive range of instruments.

ASIC, CFTC, FCA, IIROC, JFSA, MAS
fxTrade, MT4
74% of clients lose money. Capital at risk.

Founded: 1999




- Trusted Global Market Leader
- Online FX & CFD Trading
- 180+  Global Markets, 84 FX pairs, 65 shares, 17 popular indices and more
- Forex, Indices, Commodities, Equities & Bitcoin
- Available to US traders

CFTC, CIMA, FCA, FSA, IIRO, NFA
FOREXTrader & MT4 for PC, MAC, iPhone, iPad and Android, WebTrader
Your capital is at risk

Founded: 2019




- Trade 15 cryptocurrencies
- Beginner friendly

-
eToro
Conclusion
Nigerian forex traders can rest assured that it is legal to trade forex in Nigeria. However, as we have mentioned, there are several issues to be aware of as a Nigerian forex trader. It is vital to pick a reputable brokerage and be mindful that you may not have the same protections as those in other countries due to the unregulated nature of trading in Nigeria.
It is also essential to understand that while the lack of regulation presents specific opportunities, such as trading via CFDs and trading with high leverage, there are also inherent risks in these activities that all traders must fully understand.
Lastly, Nigerian forex traders must be aware that any trading profits are subject to capital gains tax, even if they are earned abroad. Taking professional advice regarding your tax situation is vital if you are forex trading in Nigeria.
---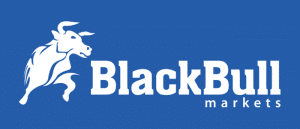 Forextraders' Broker of the Month
BlackBull Markets is a reliable and well-respected trading platform that provides its customers with high-quality access to a wide range of asset groups. The broker is headquartered in New Zealand which explains why it has flown under the radar for a few years but it is a great broker that is now building a global following. The BlackBull Markets site is intuitive and easy to use, making it an ideal choice for beginners.