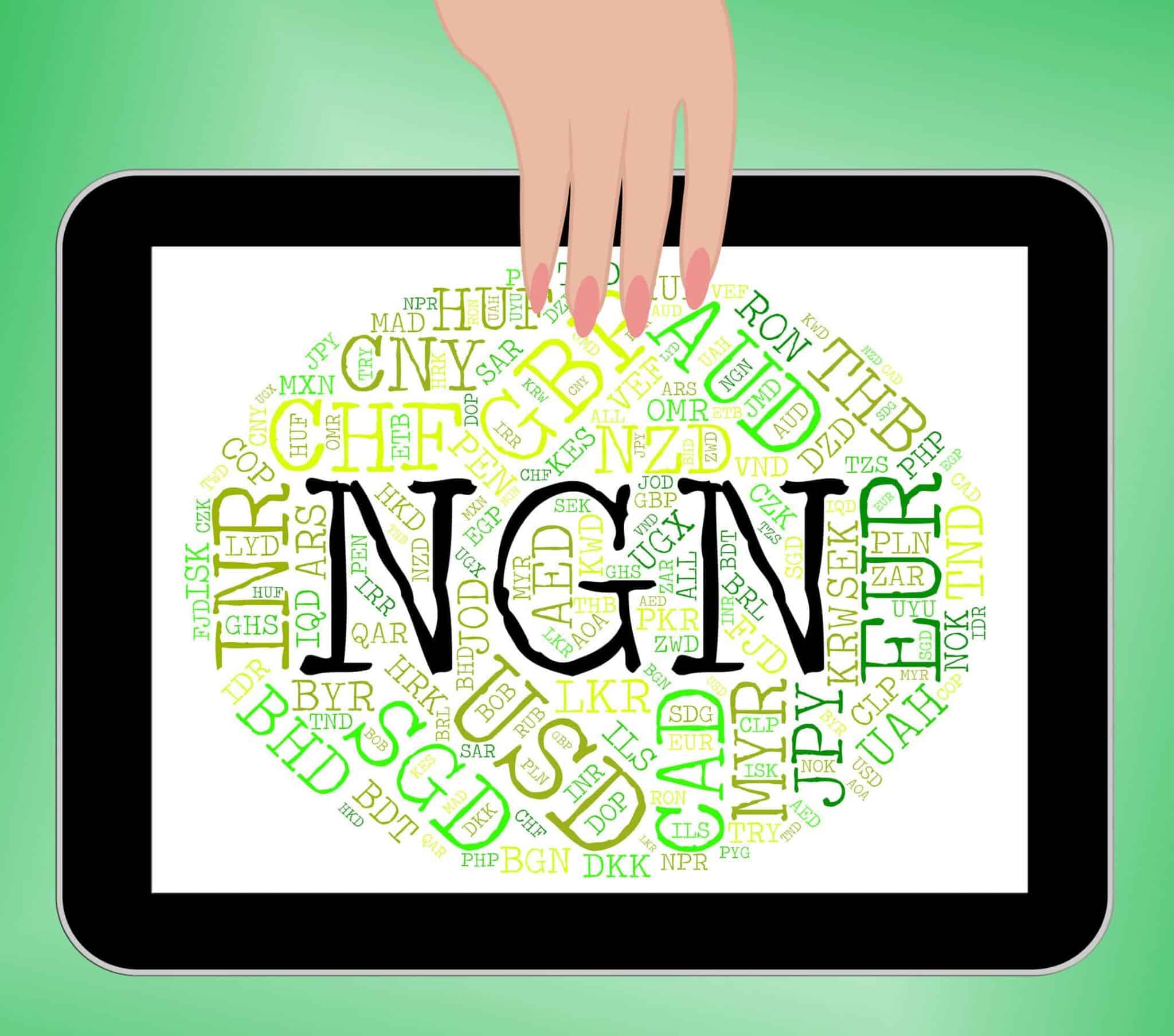 Congratulations! The fact that you are visiting this website is evidence that you are already thinking like a veteran foreign exchange trader. Forex trading in Nigeria can be exciting and dealing in the world's largest financial market can undoubtedly be profitable; however, the market is known for violent swings with little warning.
Learning how to deal in this topsy-turvy world requires patience, knowledge, and the ability to control your emotions when under pressure. Seeking the counsel of experts is the only shortcut for experience. It can pay dividends down the road.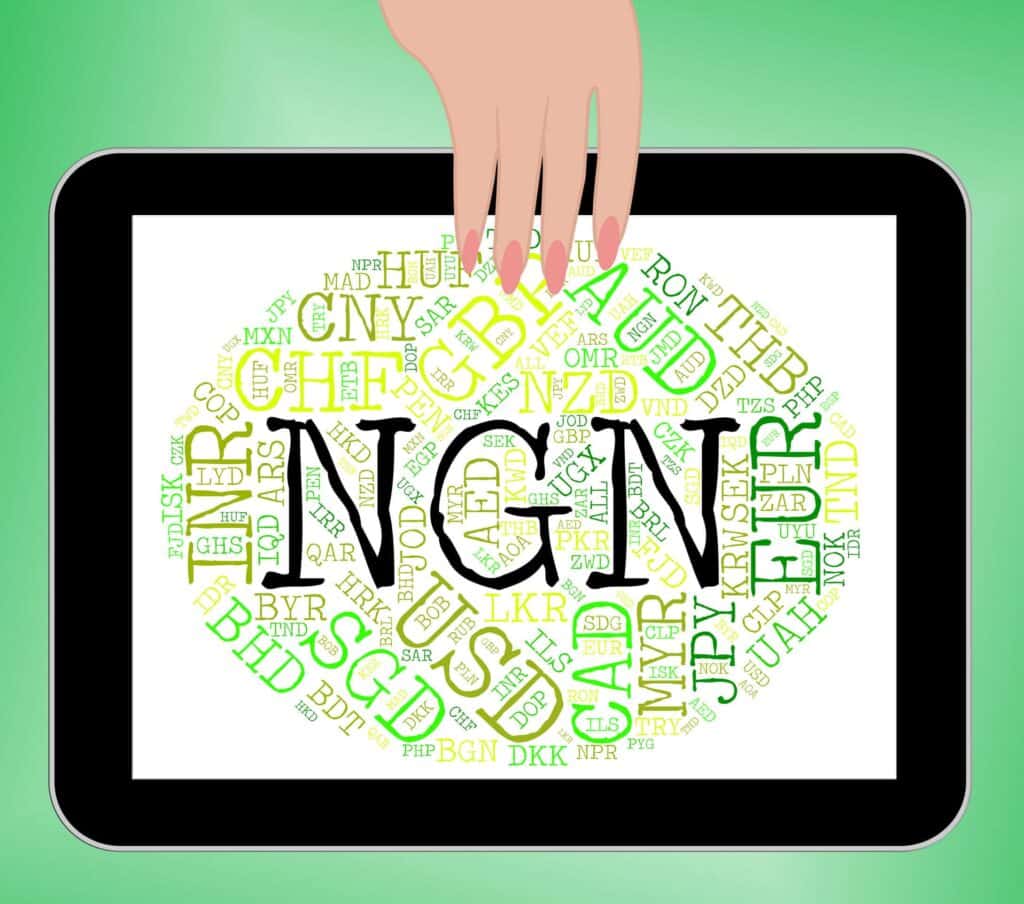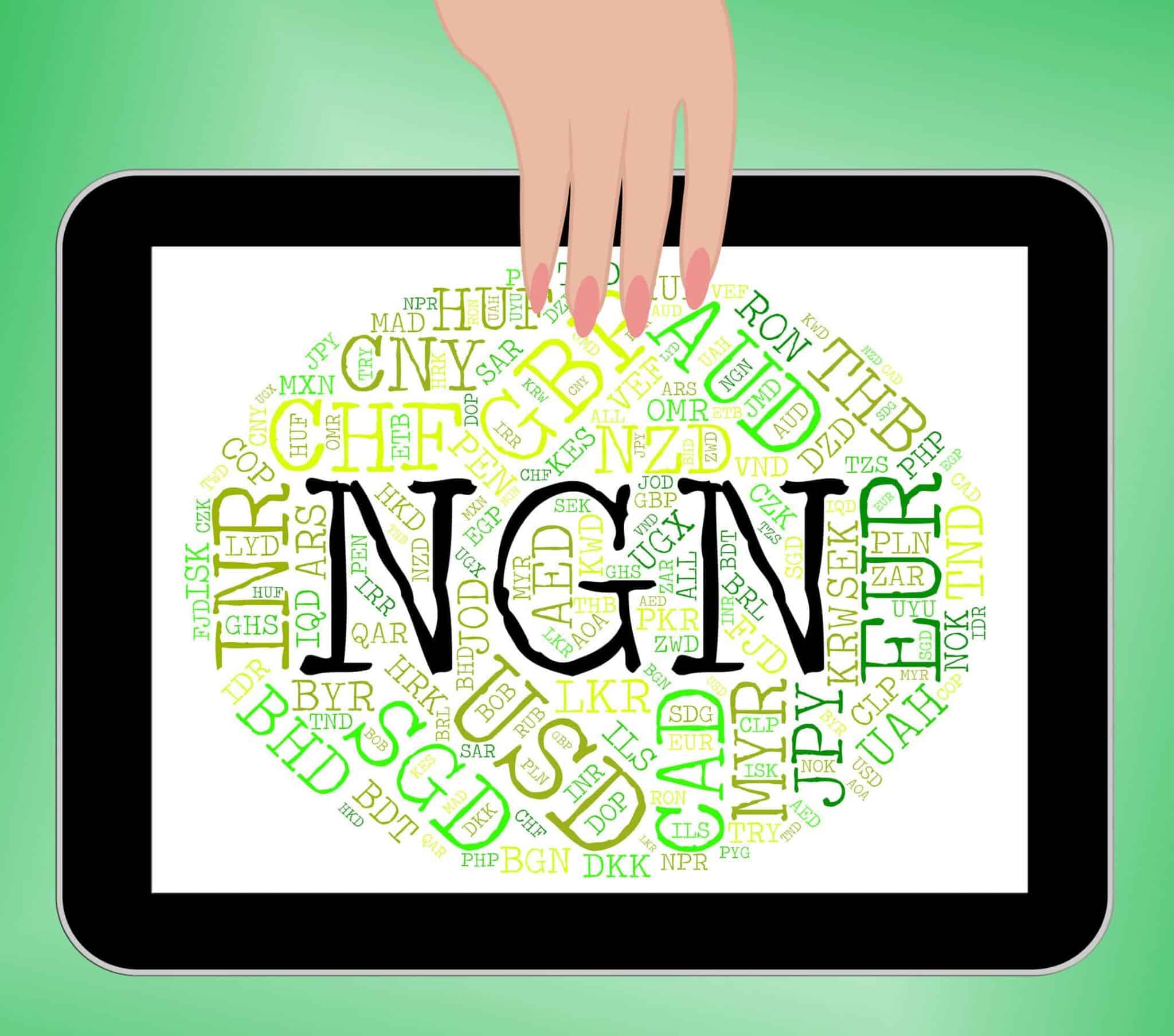 You may be asking yourself how to start forex trading in Nigeria, but a better question would be how do I prepare myself for trading forex in Nigeria? With Covid-19 causing many people to spend more time at home, thousands of "wannabe" traders have flocked to the forex arena to make some extra cash while sitting in their comfortable homes.
The fact is that forex trading is not an easy option. It is high risk, which means that specialized training is necessary to profit from this activity. Studies have shown that nearly 60% of beginner forex traders fail in three months after losing their stake in the game, while another 30% continue for another three months. After six months, the remaining 10% of the stalwarts become veterans.
Why are the casualty rates so high? Many individuals are drawn to forex trading because it looks, feels, and smells like the latest form of online legalized gambling. Websites tend to cloak everything in investment terminology, but this crowd is more interested in a quick payoff, and it had better be a large one. Forex trading is not legalized gambling. It is a skill set that must be learned and then practised until it is routine. A step-by-step trading strategy is a must.
Why is there a need for a step-by-step plan when you trade? When you are in the heat of battle with real money on the line, your mind can and will play tricks on you. When do I close a position, the first decision after creating one? Beginners typically close their positions often too early or hold onto losing positions for too long. Neither approach will benefit you, but there is a psychology to trading. A step-by-step plan is a tried-and-true way to block your mind from interfering with your best-laid plans for success in forex trading.
Why trade forex in Nigeria?
Trading forex pairs in Nigeria has grown in popularity over the past decade as the process has become more simplified. The success of the Nigerian economy has also helped. Growth has broadened the middle class and increased the amount of disposable income available for trading and investing. The Covid-19 pandemic, however, has put a damper on this success story, causing the deepest recession in two decades. Still, citizens are hopeful that improving oil prices and "the policy response of Nigeria's authorities will be crucial to lay the foundation for a robust recovery".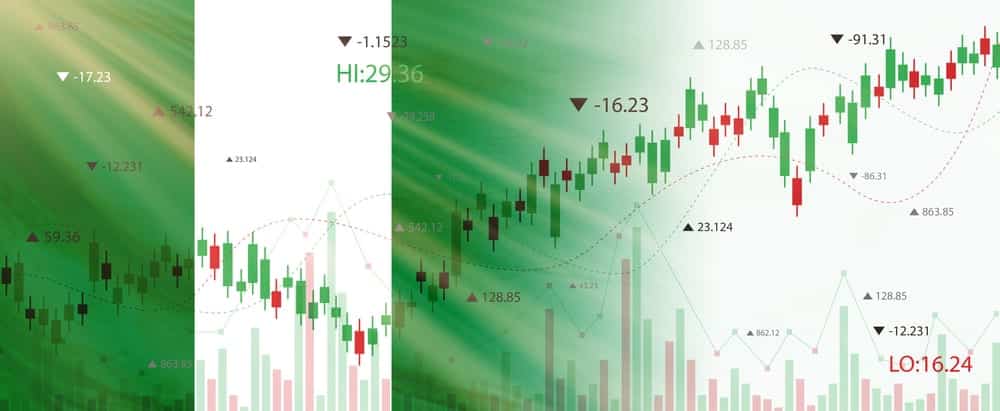 The latest estimates are that more than 300,000 people in Nigeria consider themselves forex traders. Surprisingly, many of the traders are women. Their ranks have increased 46% over the past year, and a great deal of the new traders, both men and women, are between the ages of 25 and 34. On a global basis, roughly 90% of forex traders are men, but women are gaining ground and improving upon their 10% share with each passing month.
Nigerian traders also tend to favour foreign exchange trading over the suddenly popular market for cryptocurrencies that have swept the globe in the past year. Observers of this trend note that Nigerians appreciate the presence of regulatory oversight, something that has yet to mature within Crypto-Land. The abundance of online brokers marketing their services in Nigeria also plays a significant role in persuading traders that the forex market can be tamed. Still, the crypto market has even greater risk potential, a cause for even higher casualty rates.
Who regulates Forex Trading in Nigeria?
Forex trading is a relatively new activity in Nigeria. It is legal to trade currencies, and there are government regulations that traders and brokers must adhere to, but regulatory oversight is considered light by global standards. The Central Bank of Nigeria (CBN) is the national regulator. The CBN sets rules and guidelines for brokers to protect their clients, and profits are also taxable. Nigeria's national currency, the Naira (NGN), is no longer a floating exchange rate.
The CBN has been fixing the rate from time to time by what is called the "NAFEX", the Nigerian Autonomous Foreign Exchange Rate Fixing mechanism. The Nafex rate is used for import/export, while the Naira is the domestic currency. The CBN has taken steps to bring stability to the Naira and stem the inflation tide. The Covid-19 pandemic adversely impacted the nation's foreign reserves due to falling oil prices, and the CBN acted.
Considering the possibility of more restrictive currency controls, it would be prudent to discuss this matter with your local banker to ensure that you will not run into roadblocks when you wish to fund a forex trading account. Using a local brokerage may facilitate a smooth transition. Still, several online global forex brokers can give you an excellent trading experience on a state-of-the-art trading platform.
---
Related Articles
---
A step-by-step guide for Forex Trading in Nigeria
Experienced forex traders may wish to look elsewhere, but a beginner will benefit from the following five steps as early guidance. Patience and persistence are necessary from the start. There is no need to rush into trading. Take your time and follow these steps to the letter.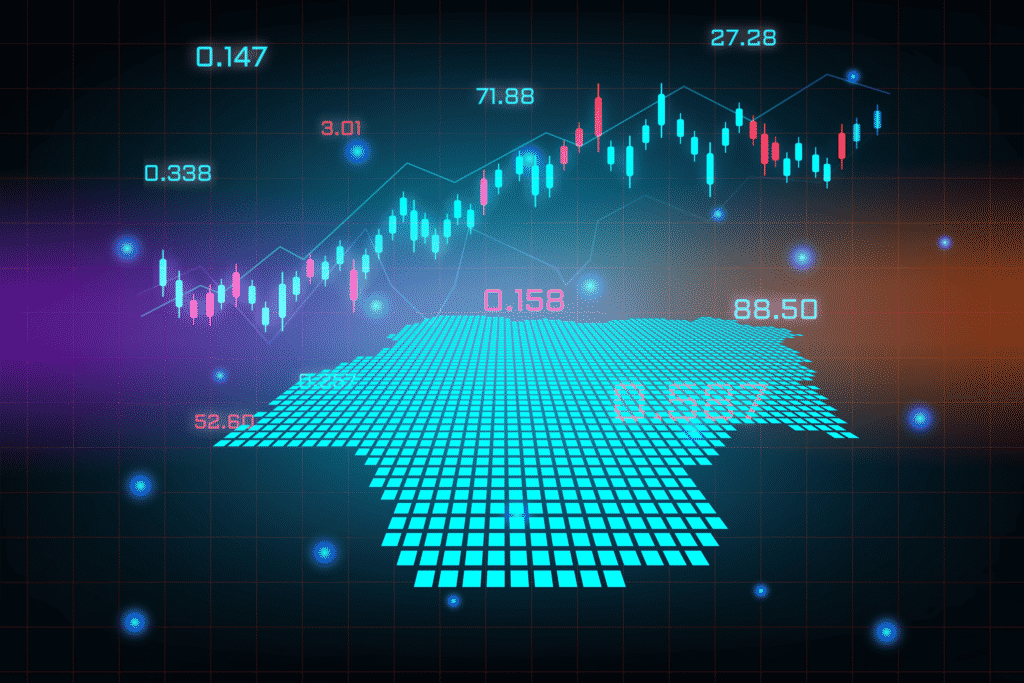 When you feel prepared, create a small position in the "EUR/USD" pair, the most heavily traded pair in the market. Follow your strategy. Feel how your mind attempts to influence your movements. Allow your plan to take over and guide your actions.
The Best Forex Brokers in NIGERIA
Broker
Features
Regulator
Platforms
Next Step
Your capital is at risk

Founded: 2019




- Trade 15 cryptocurrencies
- Beginner friendly

-
eToro
74% of clients lose money. Capital at risk.

Founded: 1999




- Trusted Global Market Leader
- Online FX & CFD Trading
- 180+  Global Markets, 84 FX pairs, 65 shares, 17 popular indices and more
- Forex, Indices, Commodities, Equities & Bitcoin
- Available to US traders

CFTC, CIMA, FCA, FSA, IIRO, NFA
FOREXTrader & MT4 for PC, MAC, iPhone, iPad and Android, WebTrader
Concluding Remarks
Forex trading is popular in Nigeria, especially among women. As appealing as this activity is, preparation and patience are the keys to success. Study the process. Read articles on this website. Choose a safe forex broker and practice on its free demo system. Lastly, enjoy the process, and remember there is always another opportunity in forex just around the corner.
---
Related Articles
---

Forextraders' Broker of the Month
ForexTime (FXTM) is an award-winning platform that certainly has the feeling of being set up by people who know what they are doing. The firm demonstrates an understanding of what helps traders make better returns, and its success can be measured by the fact that it's doubled the number of clients it supports in recent years. The fact that the broker has grown to have more than two million accounts suggests it is getting things right for clients.