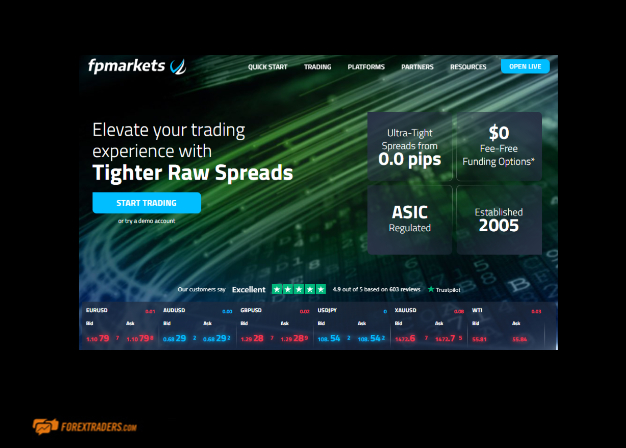 FP Markets pros
FP Markets cons
A wide variety of top-grade platforms to choose from
Limited range of cryptocurrency markets
DMA/ECN Pricing and competitive spreads
Robo trading not supported through Iress
Great customer support
Guaranteed stop losses and negative balance protection are traded for more direct market access
Over 10,000 markets to trade
Transparent pricing and reporting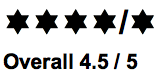 First Prudential Markets Pty Ltd (operating under the trading name FP Markets) is an Australian based broker who has been operating since 2005. Its successes in the domestic market have seen it subsequently expand onto the global stage. It remains headquartered at 10 Bridge Street, Sydney, Australia and has a refreshing can-do attitude to trading the markets. Pitching itself at the quality end of the sector the firm has chosen two operate under license from two top-tier regulators. Their Australian activity is authorised and regulated by the Australian Securities and Investments Commission (ASIC). The operational structure is further supported by a very knowledgeable and attentive customer support team which offers support on a multilingual and 24/5 basis.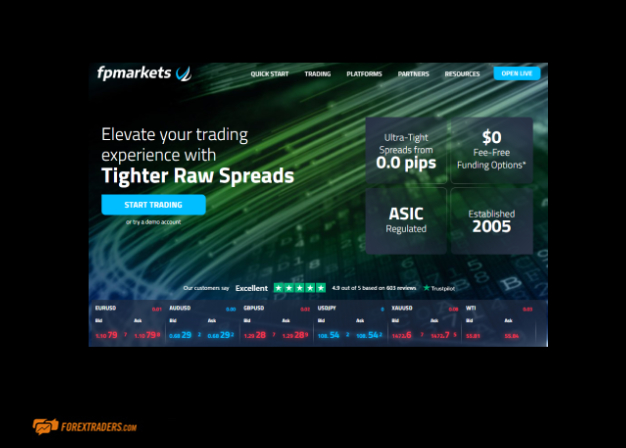 The trading platform has a refreshing feel and comes packed with a range of very high-level software and educational tools.
The broker covers in excess of 10,000 markets in instruments ranging from equities through to crypto and also offers Islamic accounts.  The trading experience is based on incredibly powerful software, but the execution interface remains agile and responsive.
Who does FP Markets appeal to?
FP Markets offers its clients a very attractive and impressively comprehensive trading experience. The one or two features it doesn't provide have been omitted because sometimes there is an unavoidable trade-off. Negative balance protection, for example, conflicts with faster and more direct market access; FP take the decision to cater to traders looking for market leading execution speeds. The ECN trading experience is one of many parts of the FP service which border on institution grade. The Iress platform offers analysis tools which are a clear step ahead of some other brokers. The education and research services offer traders of all standards and experience the opportunity to develop their trading strategies. Then there is the comfort that comes with using a service wrapped up in a regulatory package which involves ASIC.
The broker still manages to outperform on other day-to-day issues which are particularly close to trader's hearts. Trading costs in some markets are at low as can be found, and the sometimes over-looked financing costs are also noted for being near the lower end of the scale.
The platform has the feel of a global multi-asset broker which is after all what FP is. Its Australian provenance may mean it has not yet hit the radars of some traders, but that should act as an encouragement for those who have not yet scratched the surface on the FP offering. The FP Markets demo account can be found by accessing the portal https://www.fpmarkets.com/forex-demo/.
Account types
FP is a multi-asset, multi-platform broker, so there is a wide range of accounts on offer. This means that there is a little bit of groundwork needed to run an effective analysis of the pros and cons, but to the benefit of traders, this also means that it's possible to find a very good 'best fit' for each trading style.
The Forex Standard and Forex Raw accounts both operate off the MetaTrader platforms and offer ECN pricing. Leverage on both is set at 500:1, and the minimum balance is $100 AUD. The main difference is the Standard charges zero commissions and has spreads which start at 1.0 pips whereas the popular RAW includes commissions but has spreads starting at zero.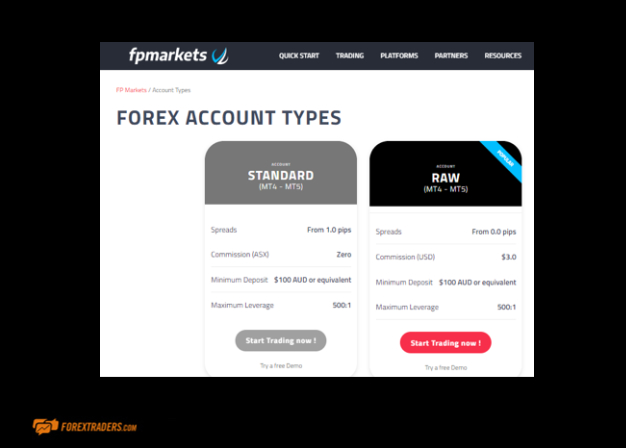 The Iress platform offers a choice of three accounts. Again, there is a sliding scale of pricing tariffs. The variations effectively allow traders to choose the most cost-effective format depending on their own trading patterns. It is also notable that FP give clear reference to the Financing costs which apply, and this transparency means they score well in this category.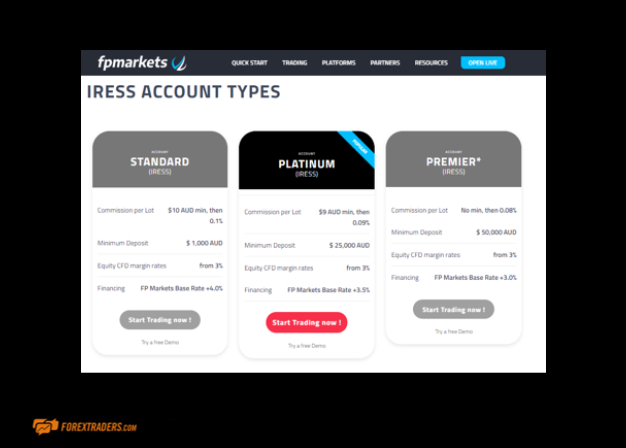 Islamic trading is offered on the MetaTrader accounts but is currently not offered on the Iress versions. Islamic Accounts are designed for clients who cannot pay or receive swaps or rollover interest on overnight positions due to religious reasons, and it is a very straight forward process to upgrade the MetaTrader account to make it compatible.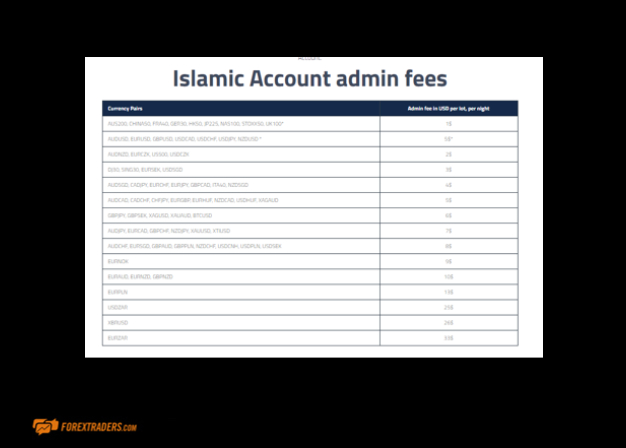 An additional nice to have is the multi-account management (MAM/PAMM) accounts which partner client's accounts to institutional fund managers.   
Markets and Territories 
FP markets cover the global markets, the trading week starts on Monday at 00:02 and closes Friday at 23:57. With over 10,000 markets to choose from, there is scope to trade exotic forex pairs, commodities and up to 781 Singapore stock names. One legacy of being founded in Australia is that is supports trading in Australian equities.
All FX currency pairs trade 24 hours a day with a break for two minutes between 23:59 and 00:01. 

Instruments and Spreads
CFD markets include equities, indices, commodities, cryptocurrencies and futures.
There are over 50 forex pairs available on the MetaTrader platforms meaning it is possible to trade major, minor and exotic currency pairs. The forex execution is supported by ECN grade market access which improves order reliability and keeps spreads extra tight. The level of market flow means that in some forex markets spreads can be as tight as they get, at 0.0 pips.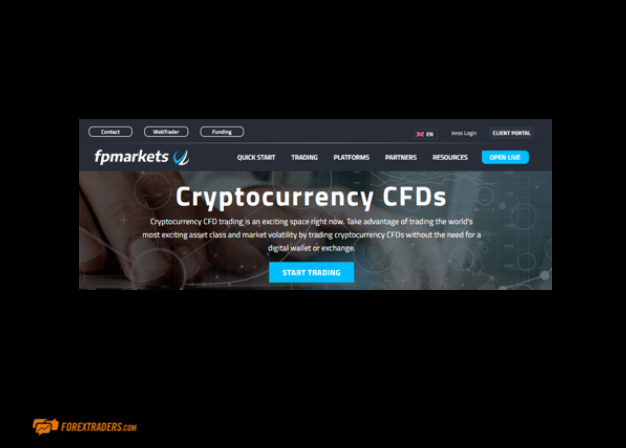 FP is unsurprisingly keen to share the details of their forex spreads and the pricing matrix which is well laid out can be found here, https://www.fpmarkets.com/forex/spreads.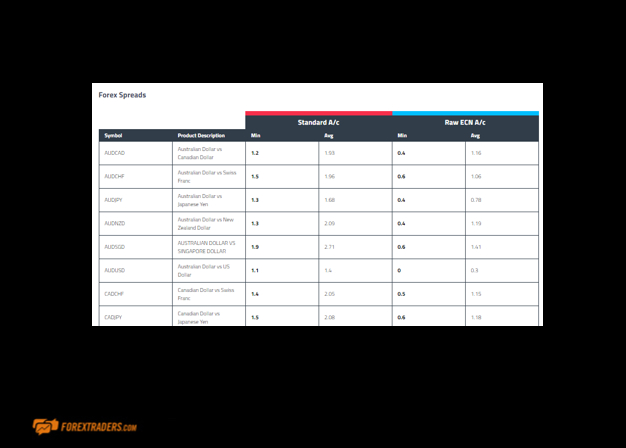 As the chart of Index spreads shows the relative strengths of the Standard and RAW accounts come through in the pricing of forex markets more than they do the Index, Metals, Commodities or Cryptos.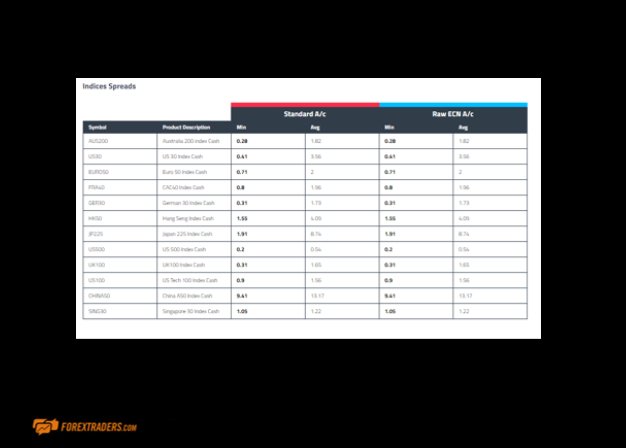 Iress traded markets don't compare quite as well in terms of pure pricing. It is after all hard to compete with 0.0 pips. FP offer a service which is about much more than price alone but in some cases the costs are some way off the market average. Possibly more importantly even the spreads which are a little off the pace are laid out in a very transparent manner which means traders can easily include that data in strategies and ascertain if trades are still on.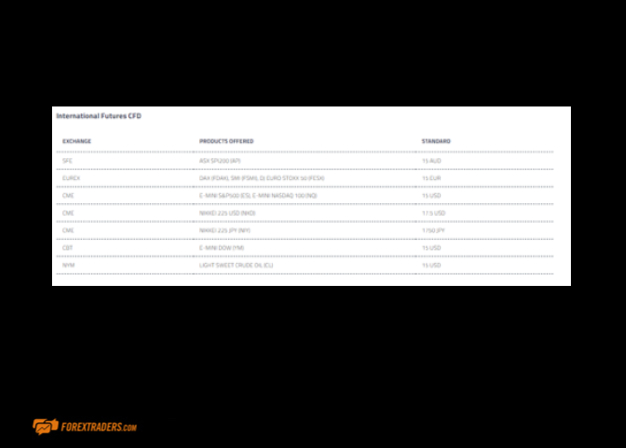 Fees and Commissions
Given the range of accounts on offer, a direct comparison of fees is tricky to process, despite the broker's efforts to present the information as transparently as possible (here https://www.fpmarkets.com/about-us/fees-and-charges/). Whilst the account selection process may be made longer due to the wide variety of choice, and it does mean traders can find an account which is a best fit for them.
Standard Forex spreads come with zero commissions and build all commissions into the bid-offer spread.  Forex RAW trading does break out commission per side. On the equity CFD platform, headline commissions tend to appear a little bit higher than they could be, but this is to some extent balanced off by the financing and administration fees being more competitive. The most important note for any trader running an analysis of the respective pricing schedules is that the price structure is designed so that clients can find the account which is best for them.
There are also platform fees to consider, something that most other brokers don't charge. The Iress Trader, Iress Mobile and the MT4 platform come free of charge, but the Iress Trader/Viewpoint platform is a step up in terms of quality and is available for a charge of $55 per month.
The comprehensive service offered by FP Markets needs to be financed somehow, and in some markets, the pricing and fees are slightly higher than average. The trade-off for the occasional higher fee is sometimes exceptional trading service.
Platform Review 
FP Markets offer two trading platforms, Meta Trader's MT4 and a proprietary platform called Iress. The MetaTrader platform is available in a downloadable version and via Web Trader.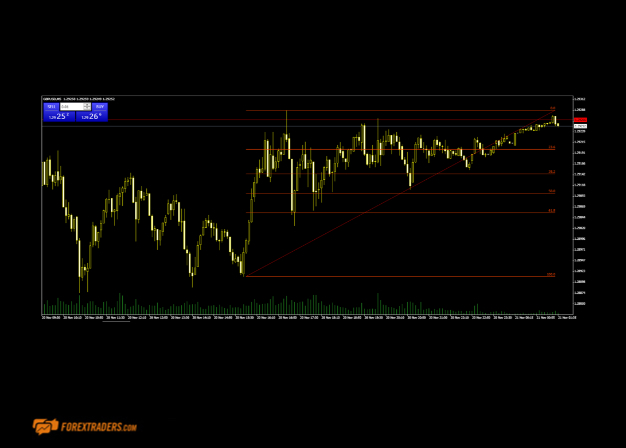 MT4 is the world's most popular retail trading platform. It is robust, reliable, has powerful charting tools and because of its broad appeal acts as a community hub for traders around the globe. Those looking to run their own algorithmic programs or take signals from the programs of others will find the forex markets and MetaTrader platforms a suitable environment for their trading strategies.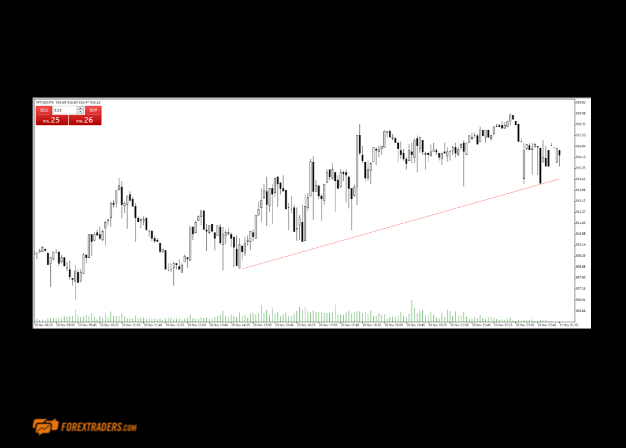 The Iress platform is top-grade. It's probably worth all traders setting up a demo account just to establish where the cutting edge of trader functionality currently lies (demo https://portal.fpmarkets.com/demo/register)  It's a third party platform so there can be delays getting log-in details, but patience and resilience will most certainly be rewarded.
Iress is only available in downloadable format (not via browser), but that does allow for the trader dashboard to be packed with trader-focused software assistance. One monitor gives market depth by instrument name, detailing the volume traded at what price and time.
Although Iress has enough functionality for even the most seasoned trader it is based on Java so is also actually ideal for beginners to use. The quality of the service continues through to trade execution. The Quick Trade Panel supports single-click dealing. There is also a very extensive range of advanced settings to allow traders to build trades and contingent orders exactly to their liking. As well as all the rocket-science style tools on offer there are four-eye checks such as 'Order Checker' which allow traders to run a sanity check before pulling the trigger on a trade
The quality of the service continues through to trade execution. The Quick Trade Panel supports single-click dealing. There is also a very extensive range of advanced settings to allow traders to build trades and contingent orders exactly to their liking. As well as all the rocket-science style tools on offer there are four-eye checks such as 'Order Checker' which allows traders to run a sanity check before pulling the trigger on a trade.
The MetaTrader platforms, MT4 and MT5 can both be accessed using the MetaTrader App that is available for Android and iPhone. It can also be accessed using the WebTrader version of the MT suite of services. A lot, but not quite all of the charting tools and indicators make the transfer over from desktop to mobile and the technical analysis available on MT mobile platforms is near the top end of the range.
The Iress platform can also be accessed via Iress app or web browser. Trading functionality on the smaller screen still includes more complex order building tools, advanced charts, dynamic pricing and research and support tools.

Social Trading and Copy Trading 
Copy Trading with FP Markets focuses on the MetaTrader platforms using Expert Advisors and AutoTrade.  EA is a market staple and allows clients of FP access the trading signals of third parties and trade them through MetaTrader. One neat addition is that with FP Markets there is VPS (Virtual Private Server) hosting meaning forex traders can run automated algorithmic strategies, including EAs (Expert Advisors), without any concerns about downtime ruining their trades.
The AutoTrader service is a fully functioning third party copy trading facility. Clients can simply follow a link to hook their account up to the trades of others.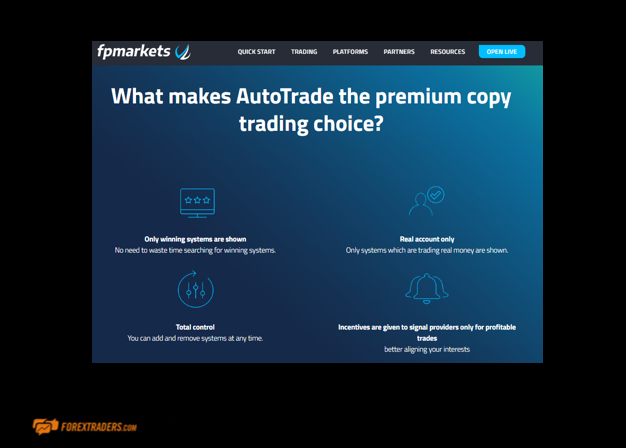 The platform doesn't provide any in-house social trading facilities though clients are able to access the third-party services of the MetaTrader community.
Crypto
Crypto markets are offered on a 24/5 basis. The big names such as Bitcoin, Litecoin, Ethereum, Bitcoin Cash and Ripple are all on offer and come with relatively tight spreads. As trading is through CFD traders can sell short as well as go long.
The total number of crypto markets on offer at FP is nothing to shout about, but what is there is well supported. Our testers noted the supporting research notes on the different currencies improved their understanding of the markets.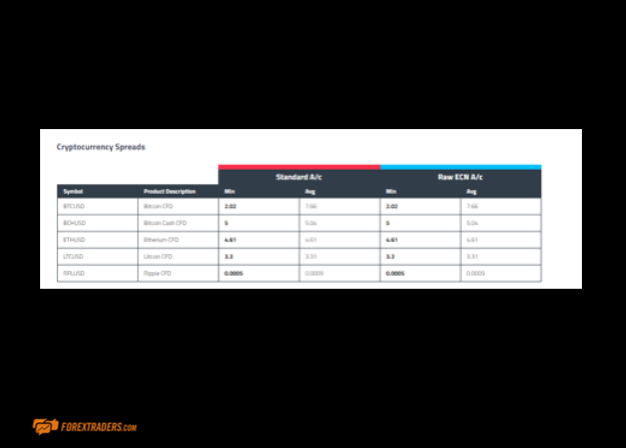 Charting and Tools 
MetaTrader is world renowned for the trading tools and indicators which the MT platforms support. As well as downloading existing indicators and installing them onto your MT4, you can also build and implement your own custom indicators. The MT platforms come equipped with a host of charting tools in place. There are also more than 2000 indicators for technical analysis: trend indicators, reversal indicators, indicators of levels, predictors and scalping indicators. Some demand a fee but others are free of charge.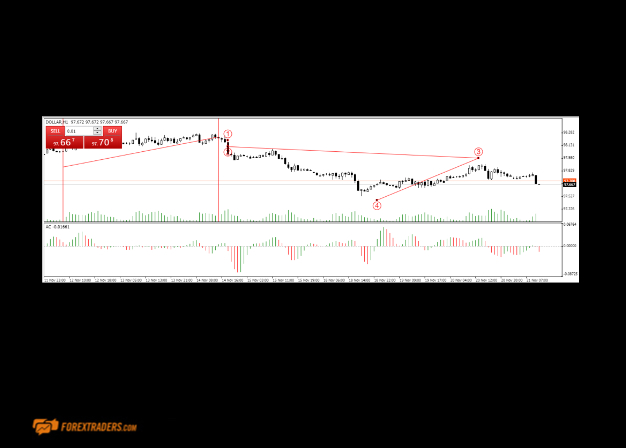 The Iress platform is also packed full of Technical indicators which manipulate price data and other metrics in order to improve the reliability of predictions.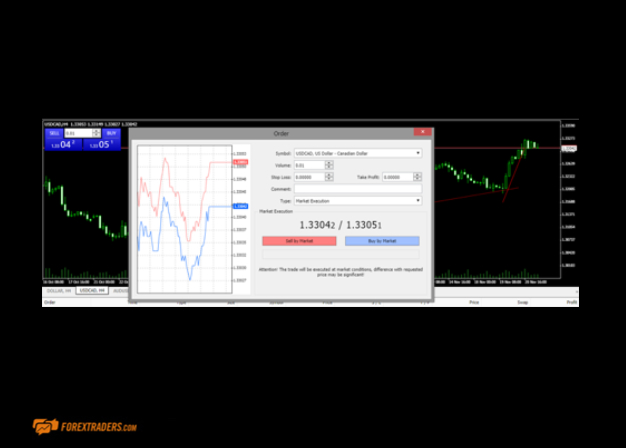 The Market Maps and the Analytics menu at FP Markets are particularly strong. Other more day-to-day metrics such as the 'Market Activity' monitor are neat touches. Both platforms offer a range and quality of charting tools which is hard to beat.
Education
The research and education provision from FP Markets marks highly in terms of quantity and quality.
The Daily Market Report and The Week Ahead report are presented in easy to use formats and come with are used by the firm to share some fairly high-level analysis. The Market News report and Economic Calendar function are useful for traders looking to keep on top of market events.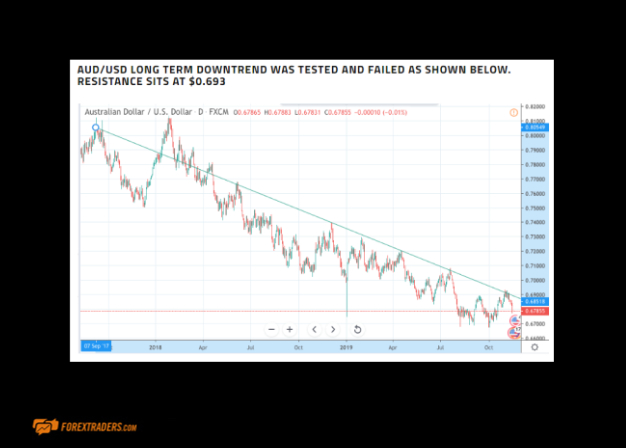 Compared to some of the more lightweight brokers in the sector, the offering from FP is quite a resource. There are sections to help develop trading ideas and new strategies. More direct learning is offered in terms of webinars, videos and written articles on the mechanics of the trading universe. Subjects covered, for example, include trading in markets with varying degrees of volatility, trading fundamentals, and avoiding common mistakes.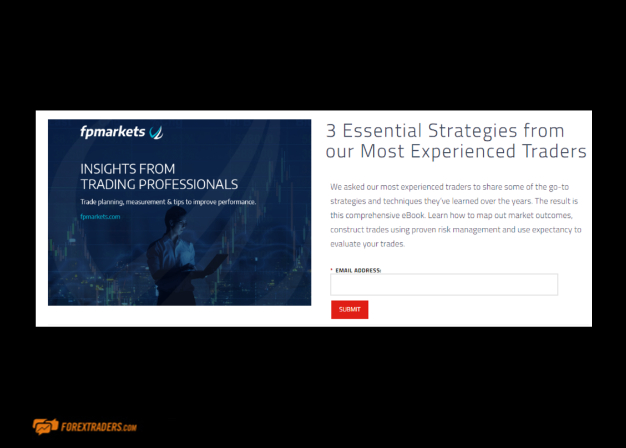 There is even a measure of the progress made by individuals and a note on what modules have and haven't been completed.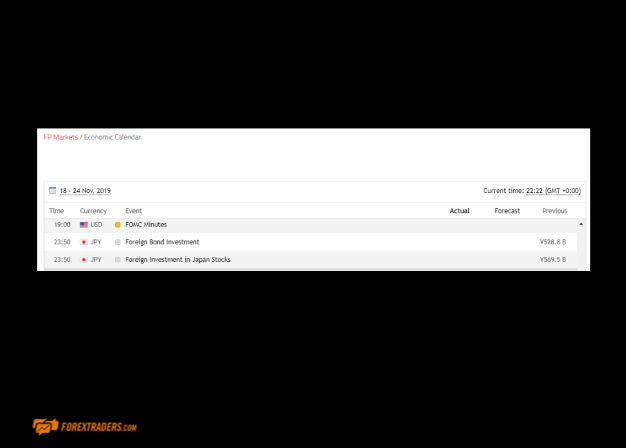 Robo trading 
The Meta Trader platform comes with the EA (Expert Advisors) function, which is something of a market leader in terms of robo trading. The pool of traders to choose from is extensive and reflect MT4 is one of the most popular platforms to use across the globe. Those looking to build their own systematic models and trade these can also do this through MetaTrader. This is a real plus point for many and can involve developing a few automated processes or a full-blown model.
Whilst there is extensive range and depth of robo-trading services on the MetaTrader platform; this does not carry over to the Iress platform. This means that Robo Trading is limited to the markets which are available to trade on the MetaTrader platforms, these being: forex, indices and commodities.
Trader Protections by territory
FP Markets Pty Ltd is fully regulated by the Australian Securities and Investments Commission (ASIC) and operates under an Australian Financial Services Licence (AFSL) – number 286354. AFSL holders, such as FP Markets, must meet many ongoing obligations. ASIC has a historically strong culture of corporate governance and FP Markets adopt a similar approach.

There is also some degree of segregation and cash balance protection in place. The firm though is privately owned so does not have to comply with the strict reporting conditions of those brokers which are listed on a publicly traded exchange.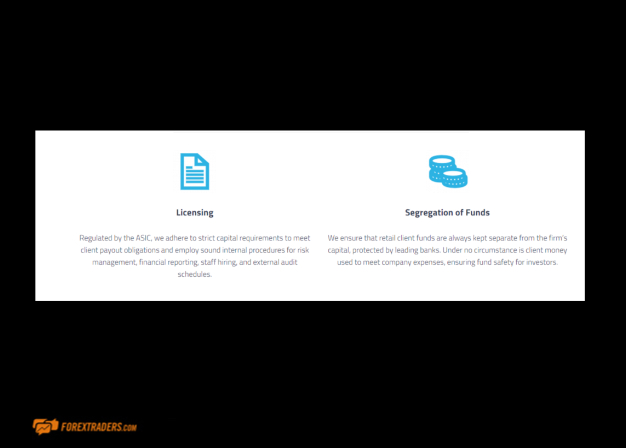 How to open an account
FP Markets appear aware of the frustrations which can come in to play when opening an account. To their credit, they provide a dedicated section to this task, https://portal.fpmarkets.com/register.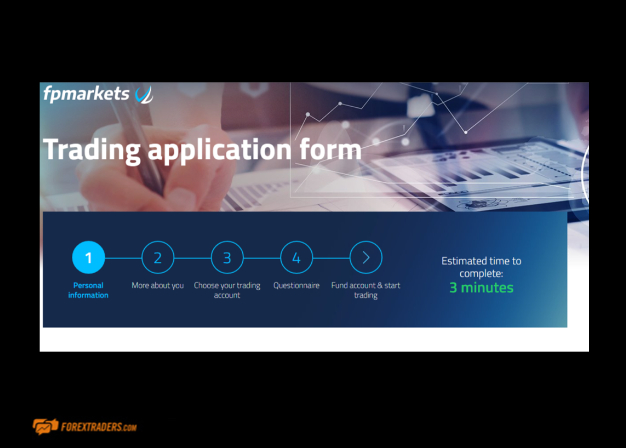 The process is stated to take only 3 minutes, but there is also a handy reference to the contact details of the support team. Funds can be wired in AUD, CAD, CHF, EUR, GBP, HKD, JPY, NZD, SGD and USD and payment processing options include debit and credit cards, Skrill, PaySec, BPAY, bank transfer, OnlinePay, POLi, FasaPay, Neteller and NganLuong.vn.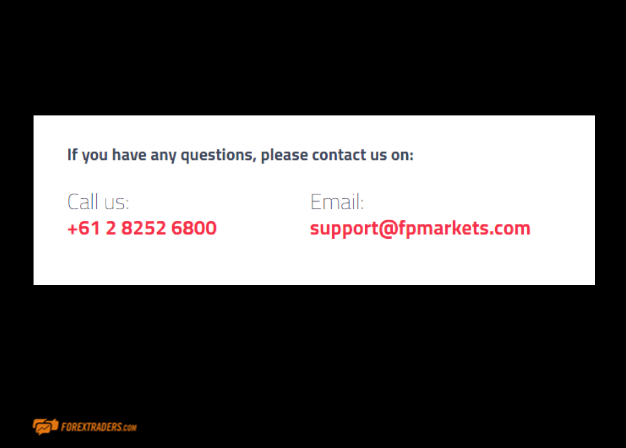 Some account administration fees also apply. There is the possibility of wire transfers in the account accruing a charge, but this depends on client domicile, payment type, and if the transfer is the first one being made.
Customer Support
The customer service team at FP Markets offer multi-lingual assistance on a 24/5 basis. Support is offered via Live Chat, telephone support and also email. The staff were particularly well informed, professional and client focussed. Our interaction with the customer support team found them to be effective, knowledgeable and client focussed. Issues were resolved in the first instance in over 90% of cases. Notes shared among the trading community point to some issues and delays when setting up certain test accounts. This relates to the logins being sent via a third party but our testing managed to avoid these issues.
FP Markets have over the years won a range of awards relating to Customer Support and its clear to see why.
The bottom line  
FP Markets offer just about everything you could want from a broker. In fact, it offers pretty much anything that could be asked of a multi-asset global broker.
The platform is well thought out. Even where there are gaps, there appears to be a compensatory feature. Some traders may express a preference for a greater range of cryptocurrencies but those that are offered tick most boxes and are offered in CFD format with tight spreads.
The platform doesn't offer Negative Balance Protection or guaranteed stop losses which are increasingly popular trade and risk management tools. The benefit of omitting those is seen in the depth of market flow seen in the offered forex markets and correspondingly super-tight spreads. Client protection of another sort is provided by the firm operating under license from ASIC.
The actual execution needs mentioning too as ECN and VPN functionality is available as is copy trading through the use of AutoTrade.
There are some areas where the service could be improved, but the all-round experience is top-grade, and some of the features on offer, such as the Iress platform are bordering on institution-grade quality. The firm has a long enough track record of being considered established but still has a feeling of innovation about it. There is definitely some value in trying out the platform and the Iress demo account https://www.fpmarkets.com/trading-platforms/. In many respects, it's a bit of an eye-opener.

———————————————————————————————————————————-
FAQ's
Is FP Markets a regulated broker?
Yes. FP Markets is regulated by one of the best regarded regulators, the Australian Securities and Investment Commission (ASIC). It has operated under that license since 2005.
What bonus terms does FP Markets offer?
The actual offers available are constantly changing and can be found here, https://www.fpmarkets.com/about-fp-markets/refer-a-friend. The most exciting thing about FP and bonuses is that due to their regulatory set up the form is able to offer a wider range of bonus products than some other brokers who have their hands tied in that area.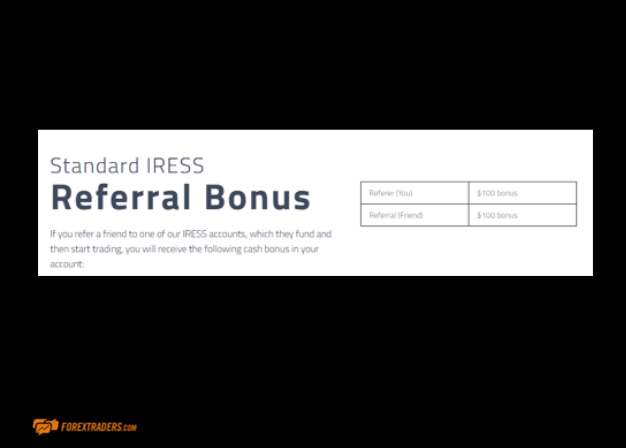 How do I withdraw money from FP Markets?
FP Markets have a stated aim of demonstrating good governance. The T&Cs are accordingly well laid out in an easy to read section of their site which can be found here, https://www.fpmarkets.com/funding/withdraw-funds. There are a lot of payment options available to clients and some of them incur zero charges on withdrawals. The FP site states most payment types are processed within 24 hours.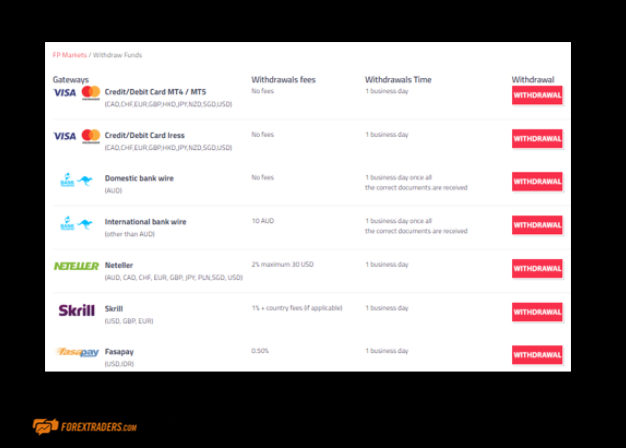 Please be advised that certain products and/or multiplier levels may not be available for traders from EEA countries due to legal restrictions.