Are you tired of looking at forex and binary option broker sites that look the same, as if cut and pasted from another site, with few in the way of disclosures about the management team, regulation, or the safety of your personal deposits? For these reasons alone, NSFX.com is worthy of your consideration, even though they just opened their doors for business in 2012. This management team is proud enough to post their pictures and bios for all to see, a rarity these days. The firm is subject to some of the strictest regulatory compliance regimens on the planet, and it has taken specific steps to segregate your deposits in Tier-1 banks in separate accounts, far from their operating capital.
Are you interested now? Financial professionals that understand the business and know how technology can reshape the competitive playing field founded NSFX.com in 2012. The firm has operating licenses issued by the Malta Financial Services Authority (The MFSA), files monthly compliance reports with major regulatory bodies, and is in full compliance with the European MiFID (Markets in Financial Instruments Directive), the FCA, and many other regulatory bodies across Europe.
The company distinguishes itself, however, in its approach to technology. Yes, they use the Metatrader4 line of products, but they have gone one step further, utilizing the best, designers, software developers, and analysts to create an innovative framework not seen from other brokers. The term their new approach as "MyNSFX", defined as "a unified client and partner management console that incorporates the trading platform with every tool no more than one click away and is fully integrated into the core system." Traditional or ECN STP setups are available, but people that have tested their system have proclaimed that their advances are "so cutting edge it's likely to change the way every Forex Broker does business." The firm's obvious goal is to immerse you in the next generation of forex trading.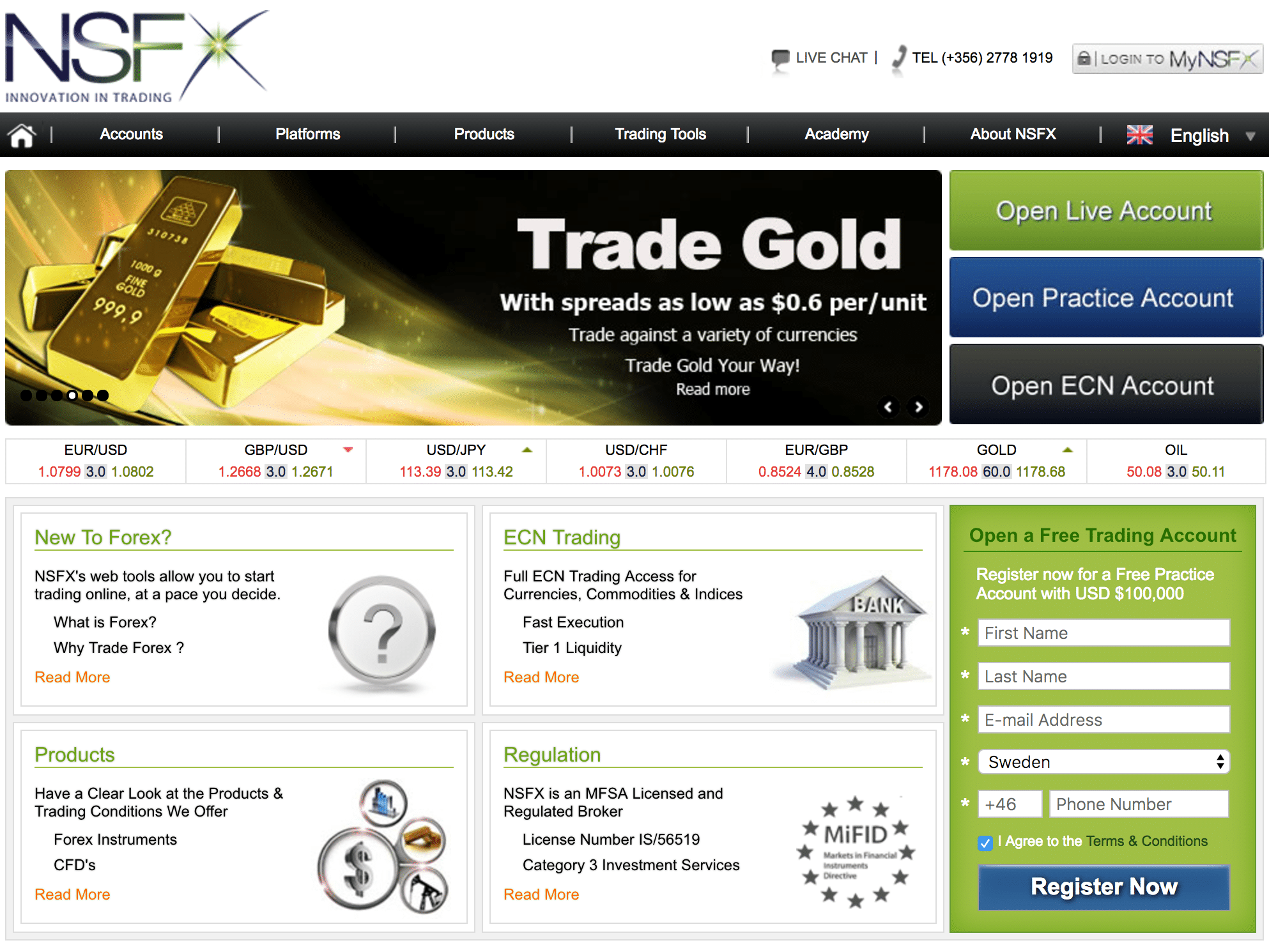 ---
Features at NSFX
Why trade with NSFX.com? The firm lists these reasons:
NSFX is in compliance with all major regulatory agencies across Europe;
Client deposits are 100% segregated in Tier-1 bank accounts, separate from the firm's operating capital;
The firm has partnered with Barclays, CitiFX Pro, UBS, Bank of America and Deutsche Bank to secure the stability, safety and liquidity that only large banking institutions can provide;
Negative balance protection is provided on all accounts;
Trade 70+ currency pairs, choosing fixed or variable spread trading methods;
Trade from any device with the company's proprietary trading platform or use one of the many MT4 trading offerings for either traditional or ECN type trading efficiency;
Leverage varies by platform choice but can be as high as 200:1;
Spreads can be as low as 0.9 pips on the EUR/USD pair;
A personal account manager is included with each account package;
Registration is free, but the minimum deposit is $300;
Major credit and debit cards, wire transfer, and a variety of local payment methods ensure prompt and easy movements of funds;
Full range of educational and training materials, ebooks, and tutorials;
Customer service reps are available "24/7" and speak English, Arabic, Italian, and German, while the website can be read in each of these plus Turkish.
---
Platforms
The NSTrader platform is proprietary and was created to permit access from any device with fixed spreads. The management team has also chosen to use an array of MT4 products labeled as Standard, Professional ECN, and VIP ECN. The company has integrated its unique feature set into these systems to create "MyNSFX", which now offers "a seamless flow between our client's desire for knowledge and the ability to act upon that knowledge." Clients are already calling it the wave of the future.
---
Deposits and Withdrawals
All major credit/debit cards, Moneybookers (Skrill), banking wire transfer, and CashU are supported, making deposits and withdrawals a convenient and easy process. The minimum deposit required has been set at $300, and withdrawal requests will be handled promptly, as long as internationally mandated identity documentation is already on file.
---
Customer Support
The NSFX.com website may be viewed either in English, German, Italian, Arabic, or Turkish. An account manager is assigned to each new account, and customer service representatives are available "24/7" that speak each of the above languages with the exception of Turkish. The Trading Academy is also free and is full of resources that will benefit beginner and veteran alike from learning the basics to developing complex trading strategies. There are weekly webinars on all aspects of trading and a vast library of video tutorials.
---
NSFX – Conclusion
It is refreshing to find a new broker that willingly speaks to transparency by publishing bios of its chief executives, listing all of the regulatory agencies that it interfaces with on a monthly basis, and disclosing how client funds are segregated in Tier-1 banks by actually naming the banks and the auditors that oversee this "best business practice". The forex industry has come under fire in each of these areas, and NSFX has gone out of its way to assure customers of its commitment to excellence in each area. The firm also sets itself apart in the technology arena where as their motto declares, "Our client's investments shouldn't be limited or affected by a technological constraint outside of their control or desire." NSFX has made good on this promise, as well, and is well worth your consideration as your forex broker of choice.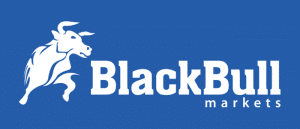 Forextraders' Broker of the Month
BlackBull Markets is a reliable and well-respected trading platform that provides its customers with high-quality access to a wide range of asset groups. The broker is headquartered in New Zealand which explains why it has flown under the radar for a few years but it is a great broker that is now building a global following. The BlackBull Markets site is intuitive and easy to use, making it an ideal choice for beginners.
Please be advised that certain products and/or multiplier levels may not be available for traders from EEA countries due to legal restrictions.