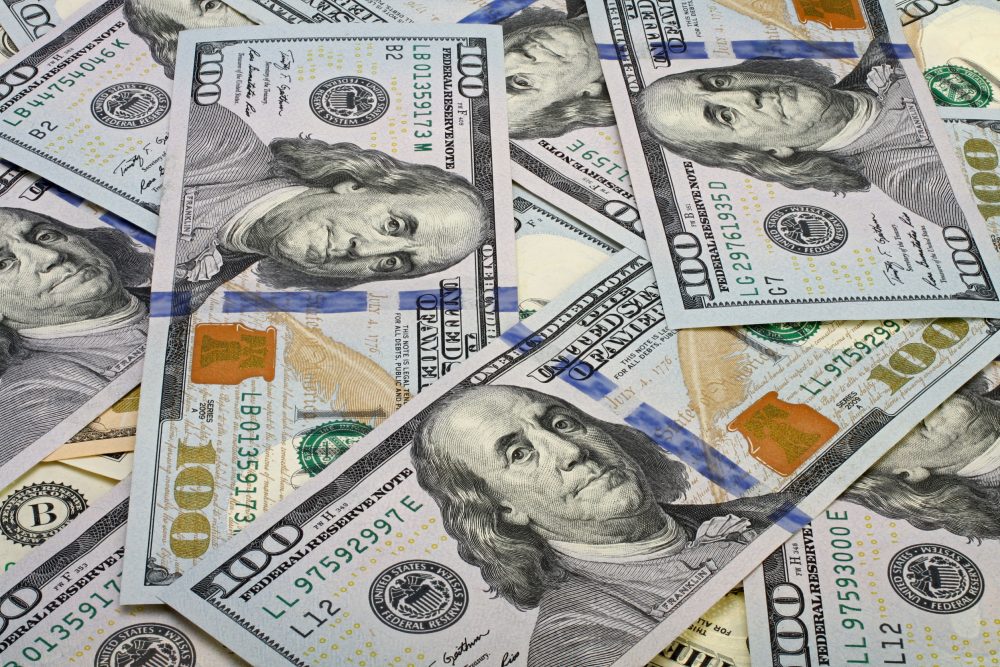 The US dollar ended its most recent run of strong performance in the international foreign exchange markets after the global economy appeared to show signs of beginning to pick up.
The coronavirus pandemic, which has for months been the main area of focus for traders, is far from over.
However, some countries are now beginning to take small steps towards bringing an end to lockdowns which have paralysed their economies.
One such country is Italy, which – according to press reports – is now considering lifting restrictions over the course of the next month.
Despite the fact that the lockdown might not even begin to end until the start of May, it gave traders around the world some hope.
The country, which was at the epicentre of the early European outbreak, is now seeing significant cuts in the number of fresh cases reported each day.The consequence for the dollar was pointed, with the currency going down by 0.7% in its index at one stage on Tuesday.
The dollar index is an artificial tool which traders use to monitor the performance of the greenback in comparison to several others from across the globe.
The currency was even down by 0.1% in its pair against the Japanese yen. This came as something of a surprise to many given that Japan is now going into a state of emergency.
The news was confirmed by the country's Prime Minister, Shinzo Abe, on Tuesday.
Elsewhere around the world, it was a good day for many of the major non-dollar currencies.
The single European currency, for example, was up by four-fifths of a percentage point at one stage in its pair against the greenback.
It was spotted at $1.08835 at one point.
The British pound even managed to climb slightly.
This came despite the fact that the country's Prime Minister, Boris Johnson, is in intensive care in a London hospital with coronavirus.
There was also a further development in the oil markets.
Prices of oil went up at one stage as investors picked up on signs that there may be a collective reduction in oil output due to lower demand from across the globe.
As a result, currencies belonging to countries which are heavily reliant on commodities went up.
One such victor was the South African rand, which increased in value by over 2% compared to the previous day.
The Norwegian crown was also up, this time to 10.4612 in its pair against the US dollar.
This marked its best performance for three weeks.
In Australia, a meeting of the country's central bank kept monetary policy at its currency level.
The bank reduced interest rates at a previous meeting and has also engaged in a round of quantitative easing.
The Australian dollar had a strong day and rose by 1.5% at one stage.
This stood in sharp contrast to its positions in March, where it regularly lost out to the dominant dollar.