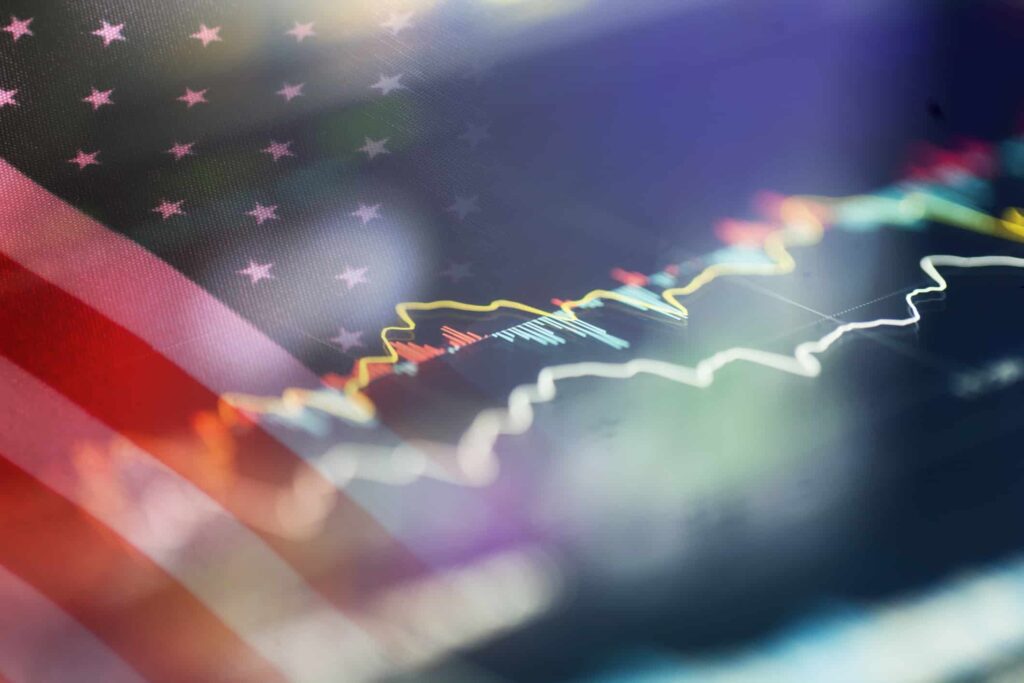 Non-Farm Payroll employment numbers hang over the markets
After a long run of upside surprises, any weakness could jolt currency rates
Will the US housing market deliver the Fed a reality check?
Forex traders are bracing themselves for the release of US job numbers with the details of the Non-Farm Payrolls report having the potential to send prices spiralling. The data point, released on the first Friday of every month, looks set to kick off 2023's trading in earnest following further confirmation from the Fed that it's one of the key metrics used to guide their interest rate policy.
Non-Farm Payrolls Preview
The minutes of the last FOMC meeting were digested on Wednesday, with markets managing to shrug off the hawkish undertones of the report with EURUSD, GBPUSD, and JPYUSD, all registering in-line price volatility. The jobs report due to be released at 08.30 EST on 6th January could be a different matter.
Throughout 2022, NFP data, specifically the payroll number, showed that US firms were hiring staff at a rate which could continue to fuel inflation. The Labor Department reported 263,000 new hires in November, compared to analyst predictions of 200,000. The story was the same in October, when the number of new hires was 261,000, again above the estimated 205,000.
July, August, and October also showed the US jobs markets to be in good health, which raises two questions. Is another payroll 'beat' already priced into currency rates? And what would be the consequences of a downbeat number in Friday's report?
Housing Slump Could Force the Fed to Rethink
The slump in the US housing market could play a part in triggering a change. House price growth is slowing in many parts of the country, and sales of new and existing properties are declining.
Mortgage application rates at the end of December were 13.2% lower than at the start of the month. Over the same period, the average rate on a 30-year fixed mortgage jumped from 6.34% to 6.58%. The Fed's policies are beginning to bite.
GBPUSD – Daily Price Chart 2022 – 2023 – Bearish Price Action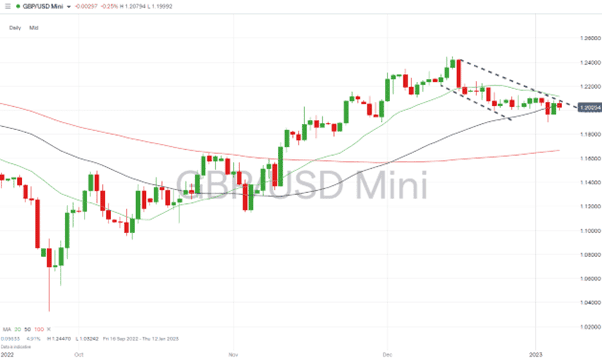 Source: IG
If the housing slump does feed into the payrolls number, then EURUSD looks best positioned to benefit from investors deciding the Fed might have to adopt a more dovish approach to keep the US economy above water.
EURUSD – Daily Price Chart 2022 – 2023 – Consolidation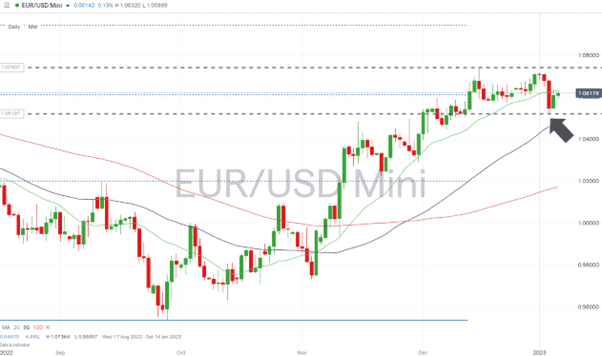 Source: IG
GBPUSD's price rally from September has been followed by a 3.39% drop from December's high of 1.24470 to 1.20249. Over the same period, the euro has consolidated in a range between 1.07364 and 1.05194 and posted a decline of 1.09%.
People Also Read
If you have been the victim of a scam, suspect fraudulent behaviour, or want to know more about this topic, please contact us at [email protected]