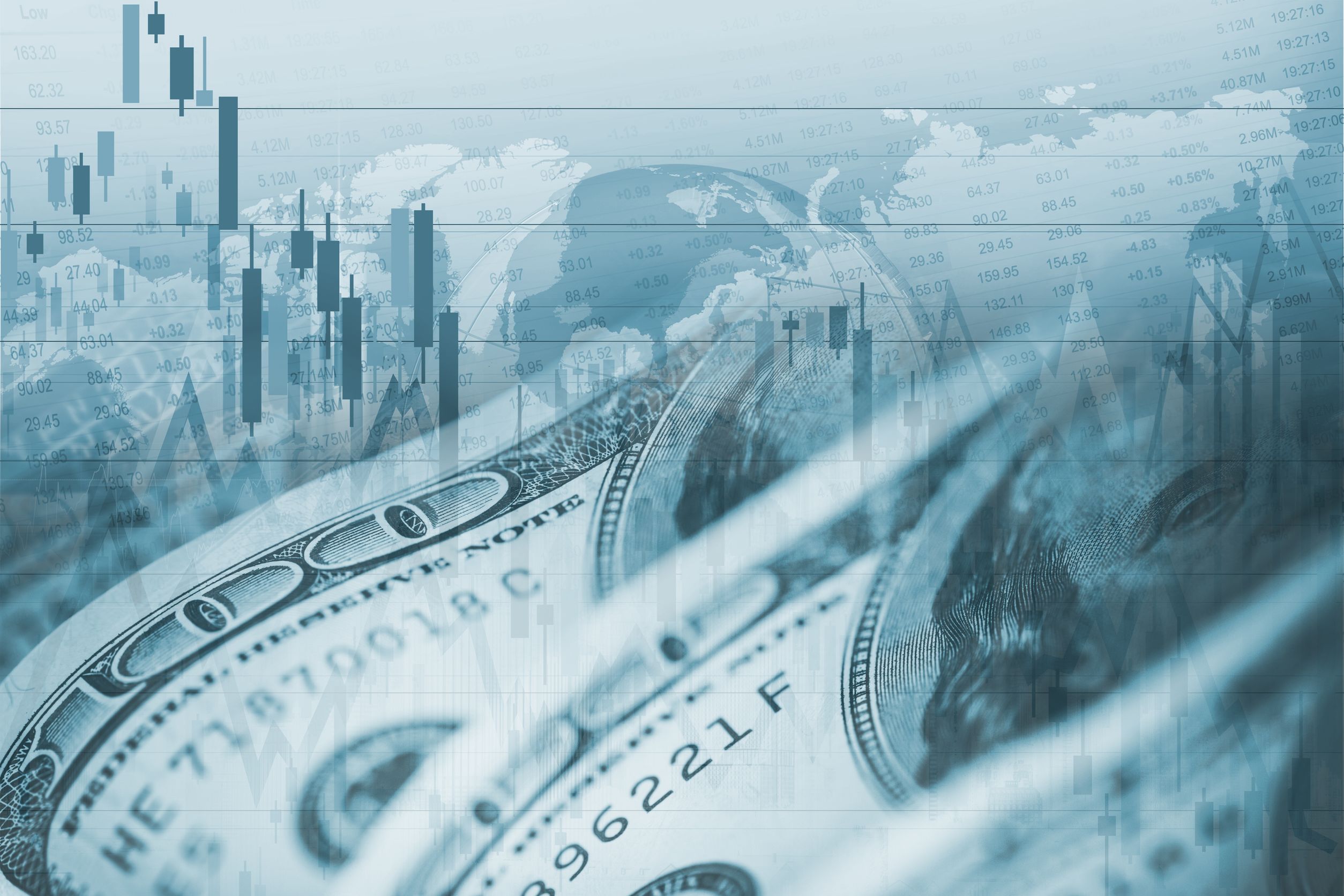 The US dollar index kept its recent value gains and reached 94.255 at one stage
The markets are fearful of rises in Europe in particular
Equity values in the US dropped over the course of the day
Speeches from senior leaders at the US Federal Reserve also caused some concern for traders
The US dollar index managed to stick at its highest point in around two months on Wednesday amid a fresh wave of fears about the coronavirus pandemic and its potential impact.
A driving force for the global move to uncertainty was the European economy, which is beginning to show signs of trouble. Figures revealed that commercial growth levels in the Eurozone came to a standstill this month.  Over the Channel in the UK, meanwhile, a similar metric revealed a slowdown there.
The British government's 'Eat Out to Help Out' scheme, which ran during August and was designed to help stimulate the hospitality sector, came to an end at the start of this month.  This week's announcement that some fresh restrictions will be imposed on the daily life of Britons has added significantly to the gloomy mood around sterling.
The pound was, however, spotted up as the day went on.  It managed to reach $1.2731 at one stage, though this was little comfort given that it had dropped to a low point earlier on.  The dollar index, which monitors the greenback in proportion to some of the world's other premier currencies, was up to 94.255 at one stage – though it later retreated closer to the 94.2 level.
The single European currency saw a quarter of a percentage point of value wiped off it at one stage – it reached $1.1677 as the day wore on.  However, the worst victims across the day were the two antipodean currencies, which are often used to assess how open to risk forex traders are.
In a clear signal that risk is not something that traders wish to tolerate, the Aussie and Kiwi dollars plummeted by large margins.  The Aussie dollar was down by well over a percentage point against the greenback, while the New Zealand dollar saw a dip of nearly a whole percentage point.
The US dollar was also in the spotlight for other reasons as the day wore on – namely a range of speeches from important central bankers in the country.  Richard Clarida, who serves as vice-chair of the Federal Reserve, said that inflation would need to get to 2% before there was any consideration of an interest rate hike.  One member of the Federal Open Market Committee, Charles Evans, appeared to go against this somewhat by discussing the possibility of raising rates.
Yet these speeches, and the apparent potential for contradiction between them, did not appear to dent the appetite for dollar buying.  In fact, it appeared to fuel a flight to security – a tendency that, in the age of coronavirus, is increasingly meaning a mass move to buy up the greenback.