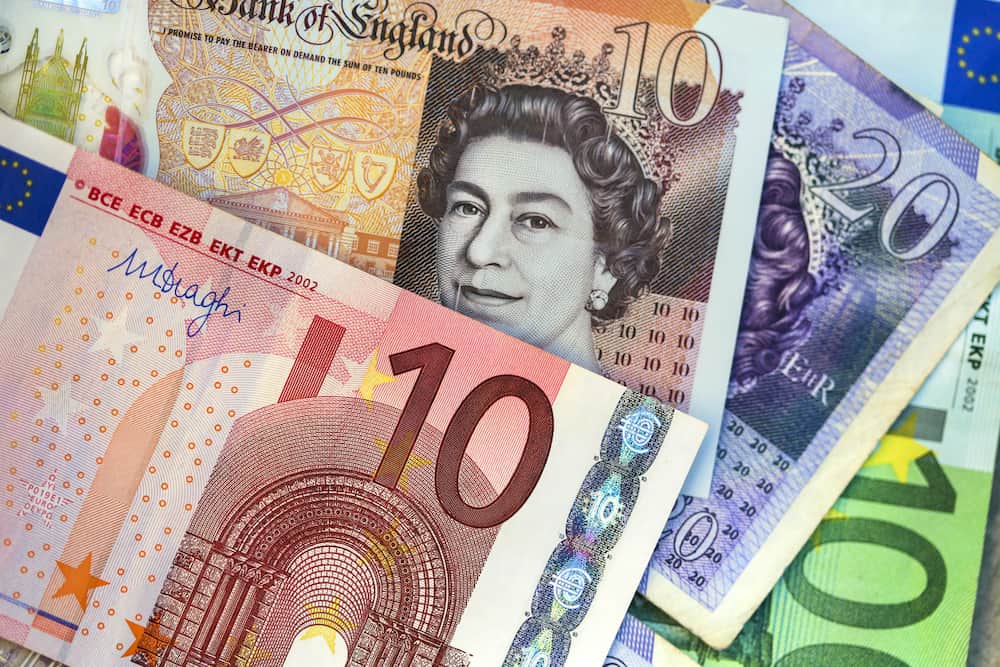 Cable's recovery from record lows continues to build momentum, but the strength against the euro brings a new strategy into play
Key support at 0.85725 looks set to be tested
Momentum-based trades backing relative UK outperformance supported by recent PMI data.
There are understandable reasons why the market has focused on the fate of the US dollar, but recent events bring a new currency pair into play. Sterling's rally against the greenback has been more notable than that of the euro, and EURGBP is approaching a key technical level, which could signal the start of a new trend.
EURGBP At Key Support Level
Before identifying the potential trade entry points, it's worth recapping that the rout of the pound in November was mainly down to the Truss government's wayward budget plans. That self-inflicted wound has this week healed, with GBPUSD climbing back to levels it traded at before the now ex-Prime Minister Truss took office.
This week's move by the pound against the euro appears to be about more than the UK government restoring political stability.
The prospects of the UK and eurozone economies have largely been considered relatively in line. Both were late to hike interest rates at unprecedented levels, and both face the real risk of a recession. The UK appears to be weighed down by Brexit to a greater extent, while at the same time, eurozone economies are operating under the shadow of a Russia-led energy crisis.
The UK PMI (Purchasing Managers Index) data released on Wednesday changes things. It was a horrible number. The manufacturing PMI reading of 46.2 is below the 50 level, showing that corporate leaders expect their business operations to contract. Sales PMI came in at 48.8, again, not a 'good' number.
But analysts had forecast a worse situation and the November manufacturing PMI of 46.2 is unchanged from the October reading. The PMI reports also suggest UK companies are still adding jobs despite the worsening outlook.
Prospects for the UK economy still look gloomy. That makes betting against the US economy recovering before the UK's a risky proposition. That's down to the fact that the US Fed started its course of 'tough love' interest rate hikes months before the Bank of England. But it does suggest that EURGBP could be about to test the 0.85791 to 0.85725 support level.
That support level marks the recent 17th and 31st October trading lows, respectively. A break of that price bar clears the path to further falls to the resistance level of 0.83421, formed by the price low printed on 3rd August.
EURGBP – Daily Price Chart 2022 – Approaching Support Level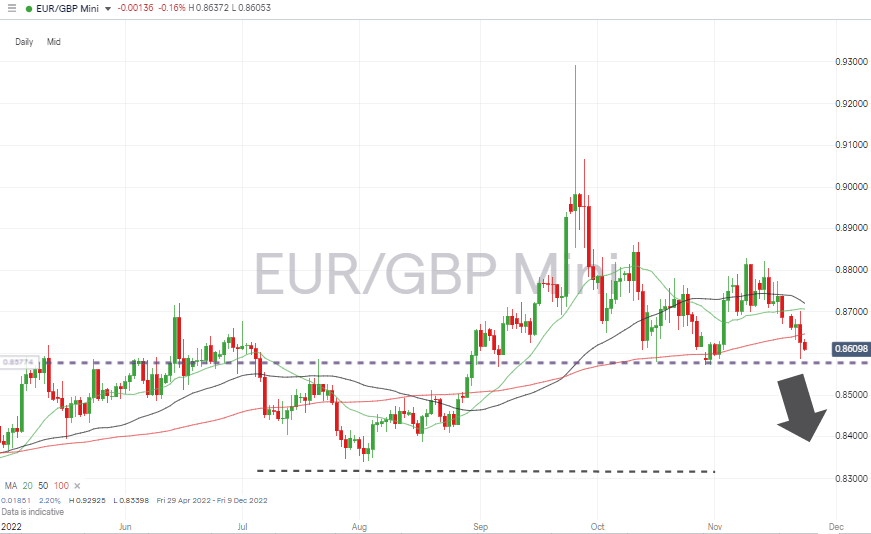 Source: IG
Also read: EURGBP Forecast and Live Chart
People Also Read
If you have been the victim of a scam, suspect fraudulent behaviour, or want to know more about this topic, please contact us at [email protected]