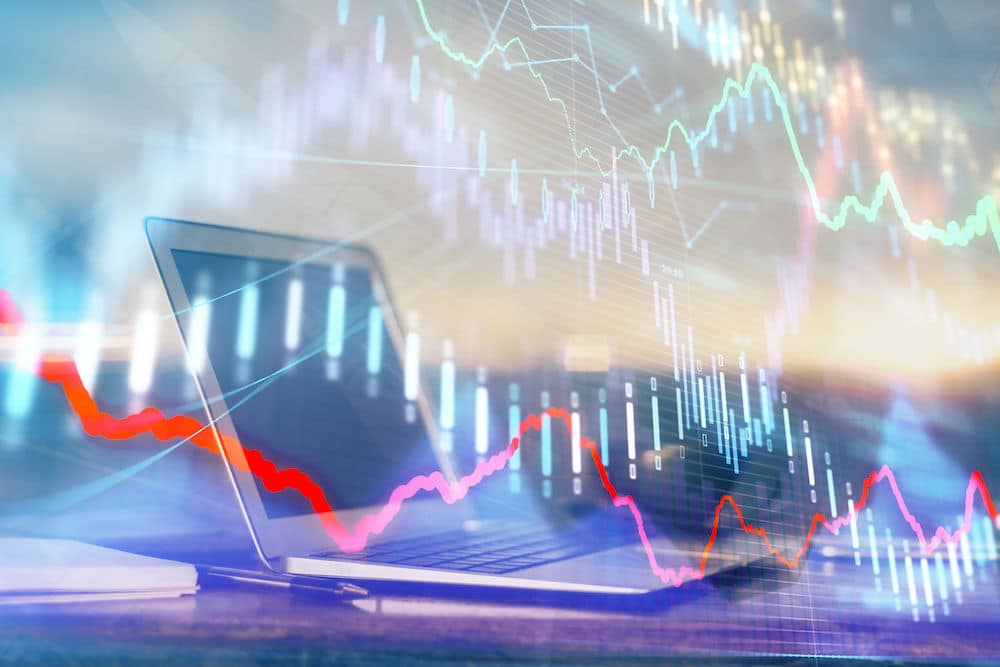 With market sentiment somewhat negative in February, it is only natural that the US dollar gained, with the greenback making a regular appearance in this month's list.
Elsewhere, while it only features once in the list, the Russian ruble weakened significantly against the USD and euro in February as fears of further sanctions increased, impacting Russian assets.
USDRUB +7.20%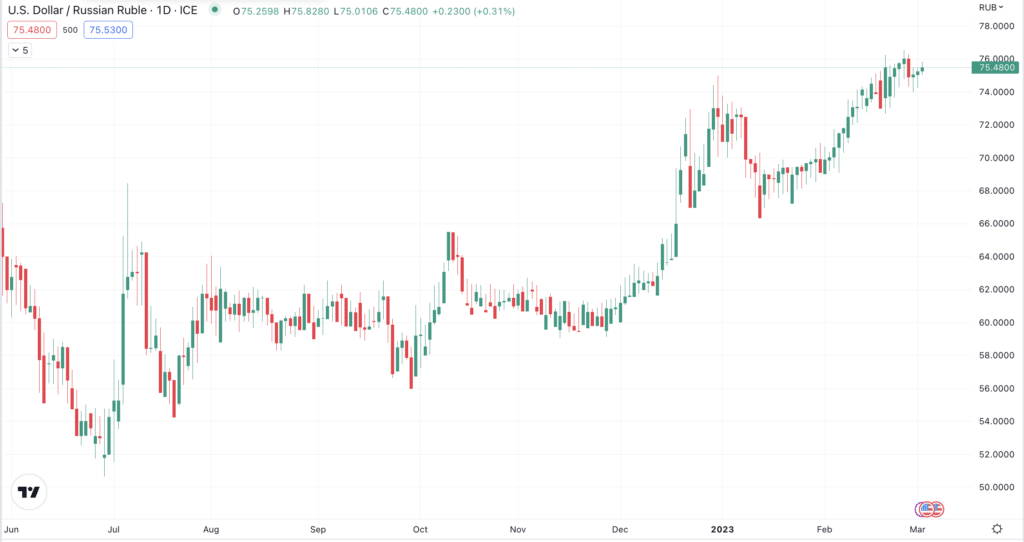 As mentioned, market sentiment turned slightly negative, and macroeconomic uncertainty increased during February, strengthening the US dollar during the month.
In addition, sanctions on Russia, the cost of its invasion of Ukraine, and falling energy revenues have impacted the Russian economy and its currency.
The USDRUB closed February at around the 75.04 level.
EURRUB +5.69%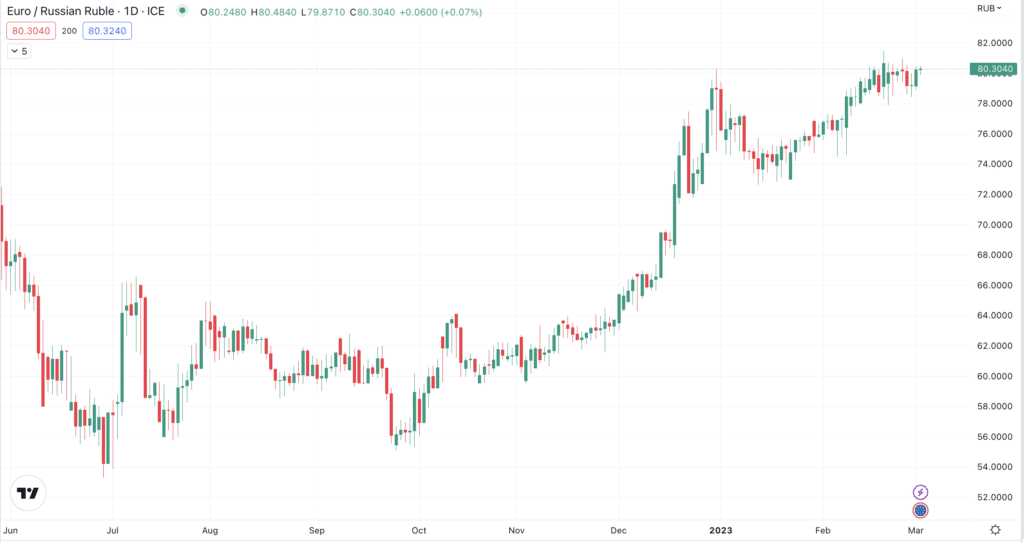 Again, the Russian ruble pops up as one of the weakest performers, this time against the euro.
The RUB weakened against all of the other major currencies during February.
As somewhat of a safe haven currency compared to many others, the euro gained more than 5% against the Russian ruble during February.
The EURRUB closed February at 79.2040.
EURMXN -5.60%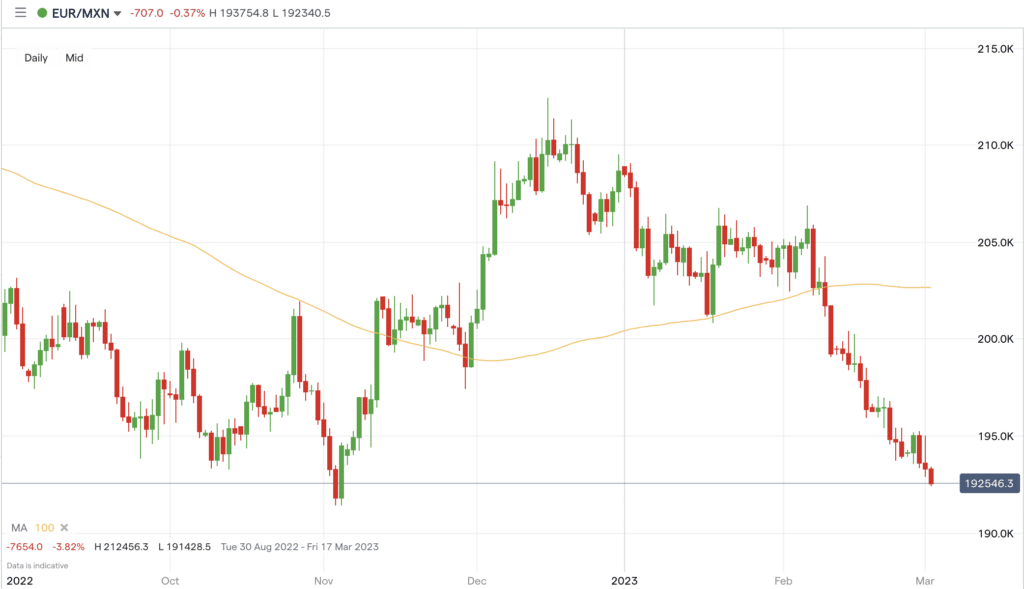 Surprisingly, the Mexican peso made strong gains against the euro in February.
The peso was boosted by Tesla's decision to construct an assembly plant in the northern part of the country.
BofA analysts said Mexico has a "lifetime opportunity" to draw factories and boost its economy.
The EURMXN closed February at 19.3606.
USDJPY +4.64%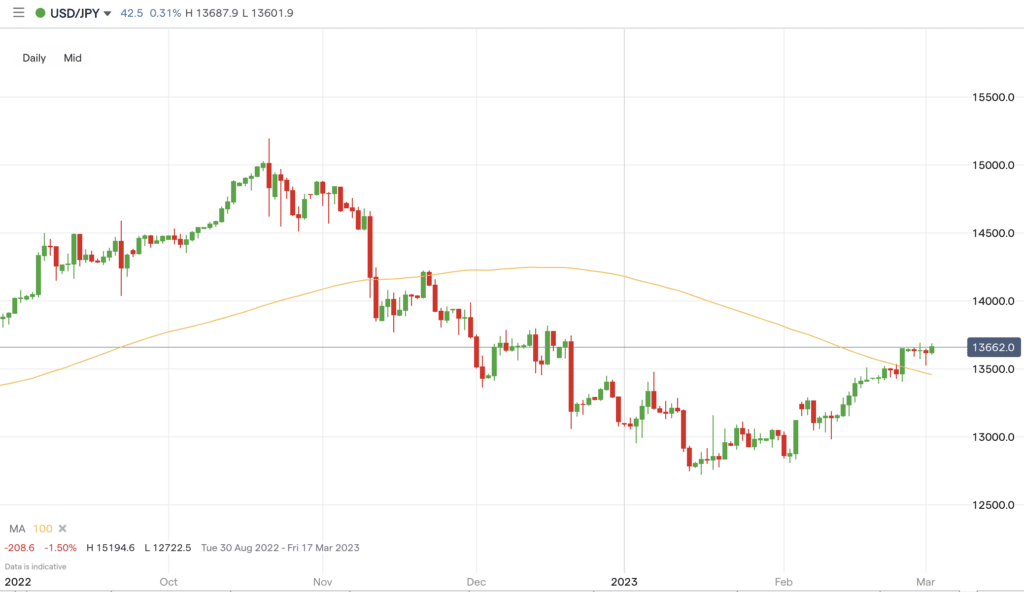 The USD, which strengthened significantly in February — making it into six of the top 10 pairs — strengthened over 4% against the Japanese dollar in February.
Despite signs that the BoJ would lift rates, it now looks like they will keep them unchanged for now, impacting the Japanese yen.
The USDJPY is now up over 4% in 2023, beginning to claw back some of the previous losses.
The USDJPY closed February at 136.11.
People also Read: