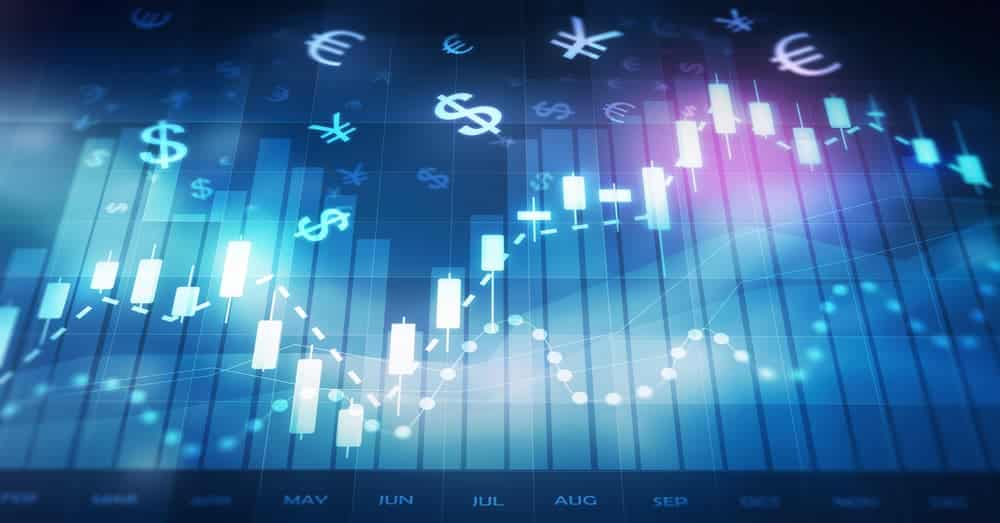 Despite many market participants expecting a Santa rally, it didn't quite occur in December 2022, with sentiment remaining risk-off during the month. However, the potential for a policy shift by the Bank of Japan resulted in the yen rising while the Russian ruble weakened, moving back towards levels last seen before Russia's invasion of Ukraine.
EURRUB +17.87%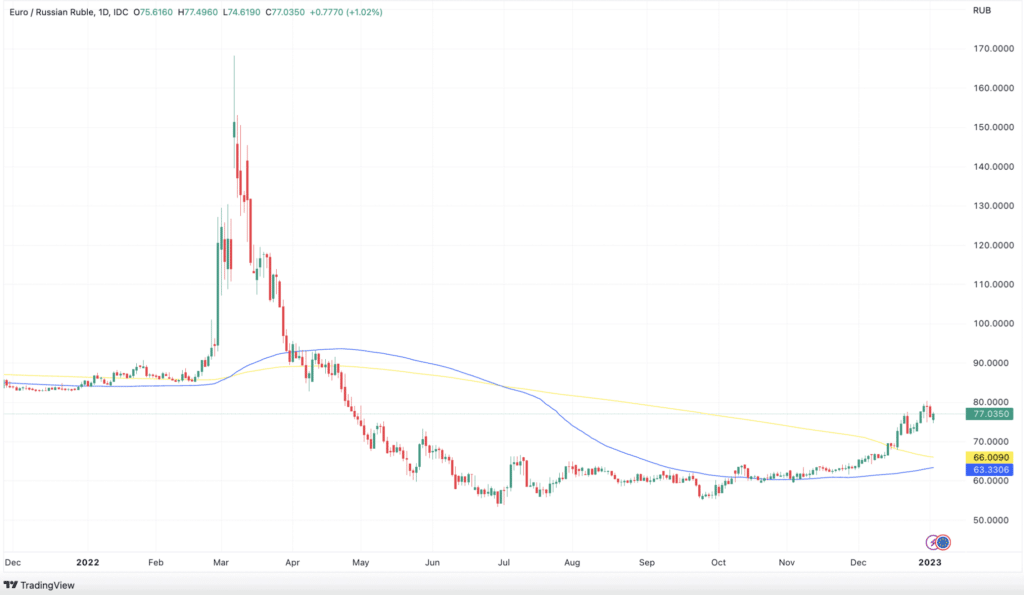 The euro gained significantly against the ruble in December, making a move back toward its pre-Ukraine invasion level.
After the ruble weakened substantially in the immediate aftermath of the Russian invasion, it then went in the opposite direction and strengthened.
However, the EURRUB is now back up, approaching its previous levels, however, given the slight dip in early January, it still has some way to go.
USDRUB +14.53%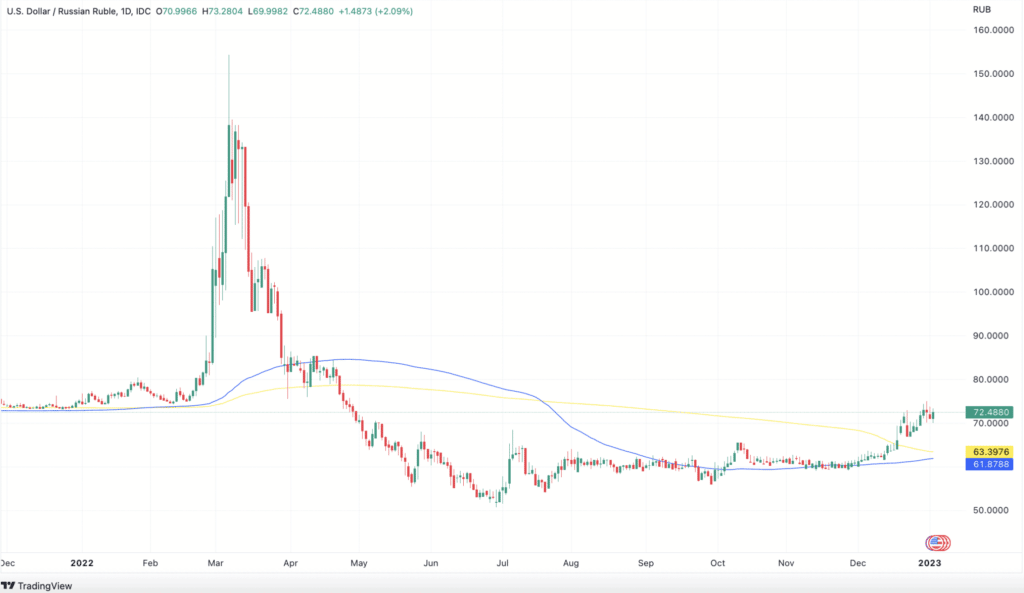 The USDRUB did hit its pre-Ukraine invasion level in December.
The longer the war goes on, the more of an impact it is having on the Russian economy, which should, in theory, weaken the currency.
The pair is currently trading at levels last seen in April 2022.
CADJPY -6.31%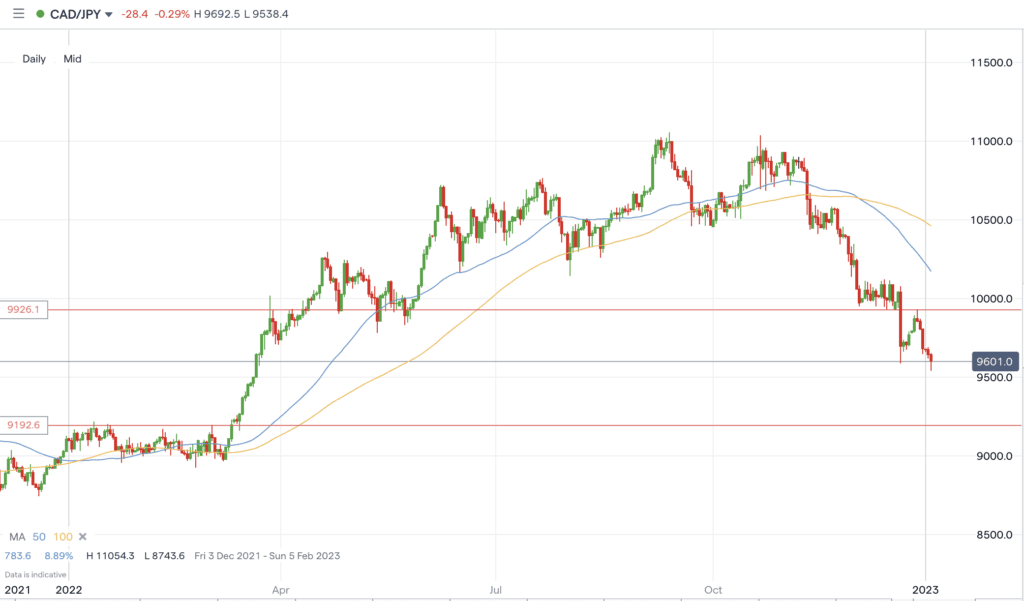 The Japanese yen made strong gains in the final month of 2022.
Those gains are due to the Bank of Japan opening up the possibility for interest rate rises, potentially moving away from its current policy.
The BoJ decided to increase its bond-yield cap last month, pushing investors to bet on a potential interest rate rise and strength in the yen.
As a result, the CADJPY is trading around levels last seen in March 2022.
Also read: CADJPY Forecast and Live Chart
GBPJPY +6.86%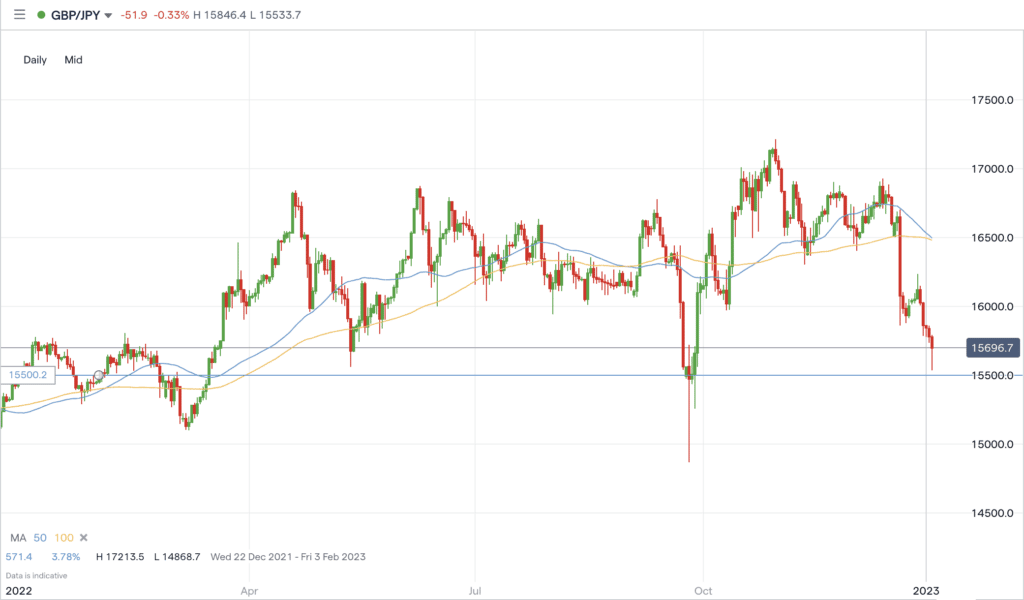 The yen also made strong gains against the GBP in December, sending the pair lower, towards levels last seen in September, when the GBP plunged across the board
The December move for the pair saw it break below both its 100 and 200 MA on the daily chart.
It is now fast approaching a key level at the 155.00 mark.
Also read: GBPJPY Forecast and Live Chart