The Australian Dollar/Japanese Yen currency pair (also referred to as AUDJPY and AUD/JPY) is a frequently traded forex pair. In this article, we will examine how AUDJPY is performing.
AUDJPY Key Stats
2021 high: 86.25
2021 low: 77.89
YTD high: 96.88
YTD low: 87.90
YTD % change: +10.95%
AUDJPY Forecast Summary
The AUD/JPY had a strong move higher in the early part of 2022, but that has somewhat stalled now. There have been a couple of attempts to move higher and a couple to the downside, with no momentum, gained either way. While in the near-term, we see a potential rise to the 95.73 level, over the long-term, our directional bias is lacking, so we will be sitting on the sidelines.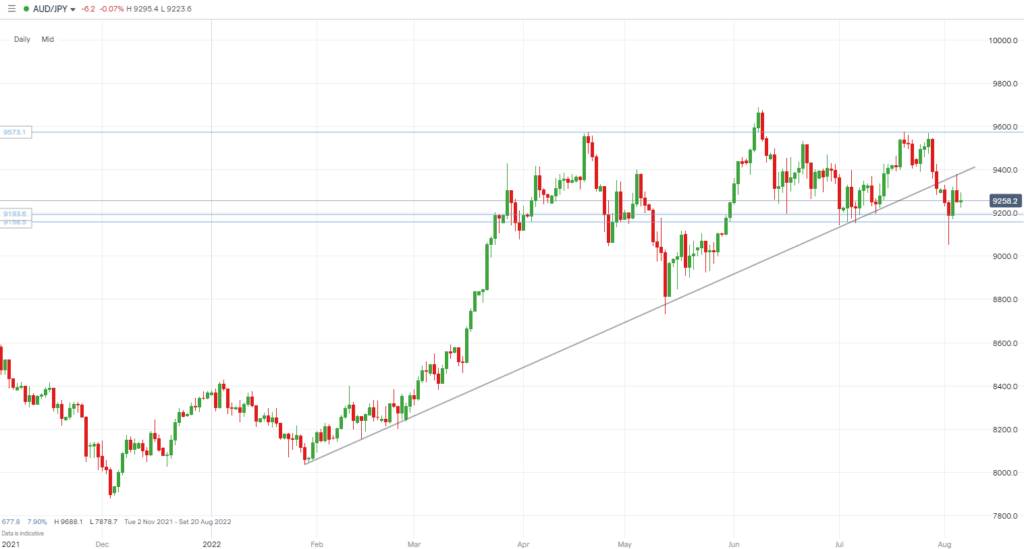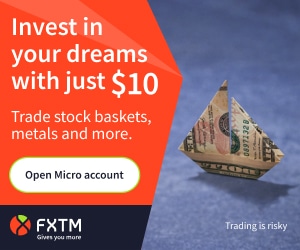 AUDJPY Fundamental Analysis
While technical analysis is an essential tool in entering, exiting and pinpointing trades, the directional bias is usually influenced by macroeconomic factors that impact broader markets and individual economies. For example, the Ukraine-Russia conflict, inflation, soaring energy prices, and more have been market drivers so far this year. In addition, interest rates, employment, inflation data, GDP and more will impact the movement of a country's currency. Therefore, while using technicals to enter and exit the market (set stop-losses, take profits, etc.) is vital, keeping up to date with economic/geopolitical data and activity is equally important.
The Australian Dollar is a major currency and one of the most traded worldwide. Australia has a considerable amount of natural resources, including iron ore, coal, and gold which make up a significant percentage of its exports. Due to their proximity, India and, even more so, China are large importers of Australian commodities and goods. In addition, Australia imports heavy machinery and goods produced in those countries. As a result, when countries that are big importers of Australian goods encounter periods of economic instability, it impacts Australian exporters, hurting the supply chain and resulting in a weakening Australian dollar.
The JPY has been considered a safe haven and investors tend to invest in the currency during times of economic risk. Furthermore, the JPY is a valuable funding source for investments in other nations because of its low-interest rates. Therefore, financial risks may lead investors to unwind their positions in high-yield assets and boost the JPY.
However, while the above, regarding the JPY as a safe-haven asset, has been true previously, the statement hasn't exactly proved true so far this year, with the yen falling against most other major currencies. A surging dollar and concerns about the Japanese economy, and the central bank's lack of action to combat soaring inflation have seen the safe haven yen tumble.
AUDJPY Technical Analysis
The AUDJPY, after a nice run higher in the early part of the year, is now ranging somewhat between 91.73 and 9573. At the time of writing, markets are rising, but there is still a fear amongst many investors that the bear market is not over. The now broken trendline has worked as resistance, with price moving back to the area before falling. However, given the current market environment and the fact price is at the bottom of its recent range, there could be another short-term move to the upside.
Trade AUDJPY with our top brokers

Forextraders' Broker of the Month
ForexTime (FXTM) is an award-winning platform that certainly has the feeling of being set up by people who know what they are doing. The firm demonstrates an understanding of what helps traders make better returns, and its success can be measured by the fact that it's doubled the number of clients it supports in recent years. The fact that the broker has grown to have more than two million accounts suggests it is getting things right for clients.