The National Futures Association or NFA raised many forex traders' hackles by its FIFO ruling in August of 2009 that limited U.S. based forex brokers from taking essential forex trading orders like stop loss orders, limit orders and one cancels the other or OCO orders from their retail forex broking clients. These forex registration laws will inevitably impact brokers and traders, as new pending legislation proposed by U.S. regulators aims to further restrict the current relatively advantageous forex trading arena for retail forex traders based in the United States and those dealing with U.S. based brokers.
New Proposed Legislation
All forex brokers doing business in the United States may soon have to register by law with the CFTC, as well as the NFA. This pending legislation could also severely limit U.S. resident's leverage, bringing the maximum leverage on forex positions to 10:1 – a far cry from the up to 500:1 leverage currently available from some retail online forex brokers.
While a great deal of opposition exists to the pending legislation – much of it on the part of forex traders themselves – some people apparently consider the measures justified. According to some who support the legislation, the retail forex market has turned into a casino and so stricter regulation of the retail market is needed to protect the public.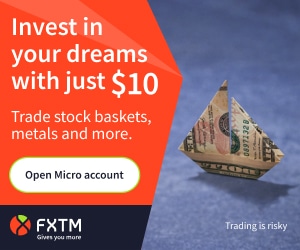 Nevertheless, if the measures take effect, many forex brokers currently doing business with U.S. based clients may well refuse to continue servicing anyone based in the United States. This will in part depend on their willingness and ability to register with the regulatory organizations and comply with the new regulations.
Also, interest in the forex market will be severely affected for many U.S. based forex trading customers, perhaps forcing many retail traders to deal with potentially more risky brokerage companies based elsewhere.
Upcoming NFA Seminar in Las Vegas
The NFA will be holding seminars in Las Vegas in September of 2010 about the new forex registration legislation and how it will affect the registration of Commodity Pool Operators or CPOs, Futures Commission Merchants or FCMs, Commodity Trading Advisors or CTAs and Introducing Brokers or IB's. The course will also help orient futures professionals on the new regulations for the forex markets.
If this legislation is passed as proposed, many potentially unwelcome changes will await forex traders based in the United States, although some continue to argue that the pending rules will represent a big step forward in advancing regulation of the forex market.
Introducing Brokers Organize to Amend Legislation
In March of 2010, a group of prominent forex Introducing Brokers announced the formation of a coalition to challenge the proposed CFTC rules entitled:
"Regulation of Off-Exchange Retail Foreign Exchange Transactions and Intermediaries," 75 FR 3282 (Jan. 20, 2010).
The coalition believes that the legislation will considerably affect their business by forcing each Introducing Broker or IB to enter into a formal agreement with a Forex Dealer Member or FDM regulated by the CFTC, and that each IB is then required to maintain only one such agreement, considerably limiting their potential business.

Forextraders' Broker of the Month
ForexTime (FXTM) is an award-winning platform that certainly has the feeling of being set up by people who know what they are doing. The firm demonstrates an understanding of what helps traders make better returns, and its success can be measured by the fact that it's doubled the number of clients it supports in recent years. The fact that the broker has grown to have more than two million accounts suggests it is getting things right for clients.