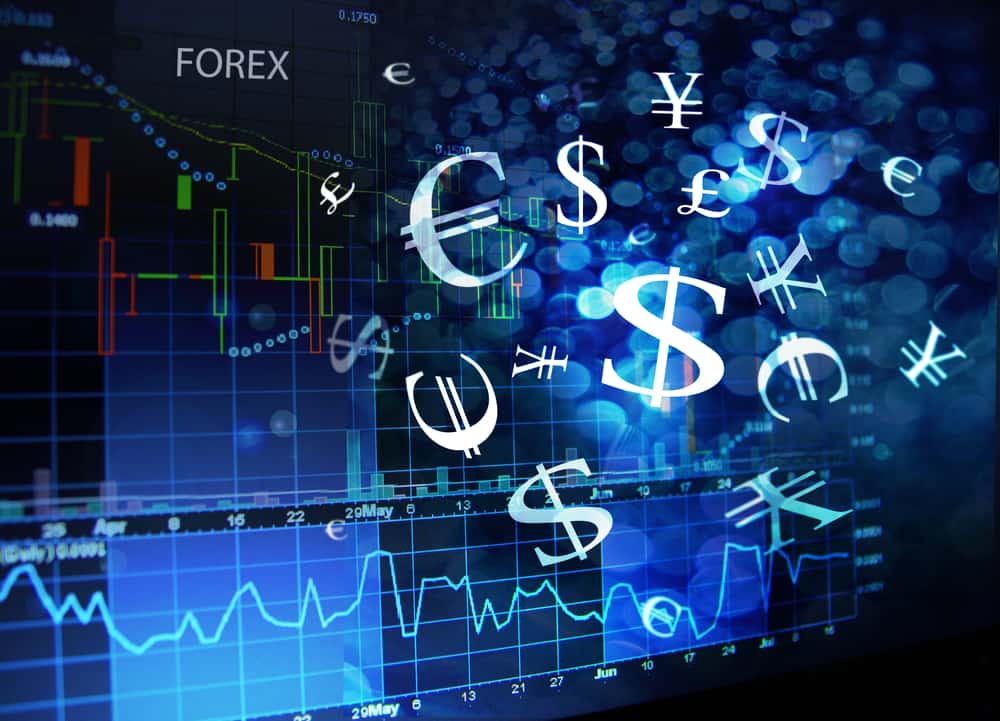 There was a nice rally in risk-related assets in November, with currencies such as the New Zealand dollar, Australian dollar, Great British pound, and euro rising against the US dollar. With help from the BoJ, even the Japanese yen made gains against the greenback.
The rally in currencies against the dollar may continue in December, with the Federal Reserve mentioning a potential slowing of rate hikes in December.
NZDUSD +9.48%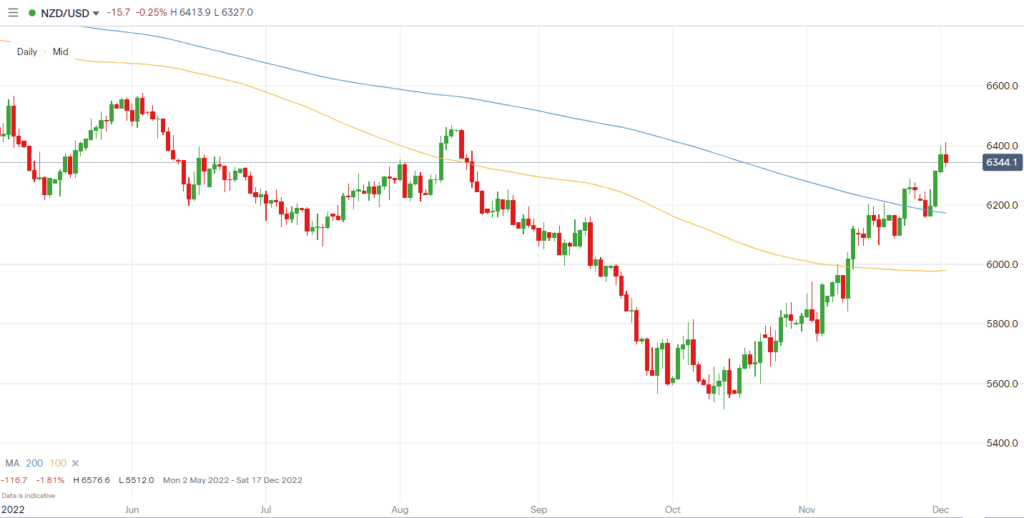 The New Zealand dollar strengthened significantly against the US dollar in November.
The currency's recent strength is largely due to the RBNZ sharply raising rates, with a 75bps rise last week.
The pair is now approaching its August highs around the 0.6468 mark.
USDJPY -8.98%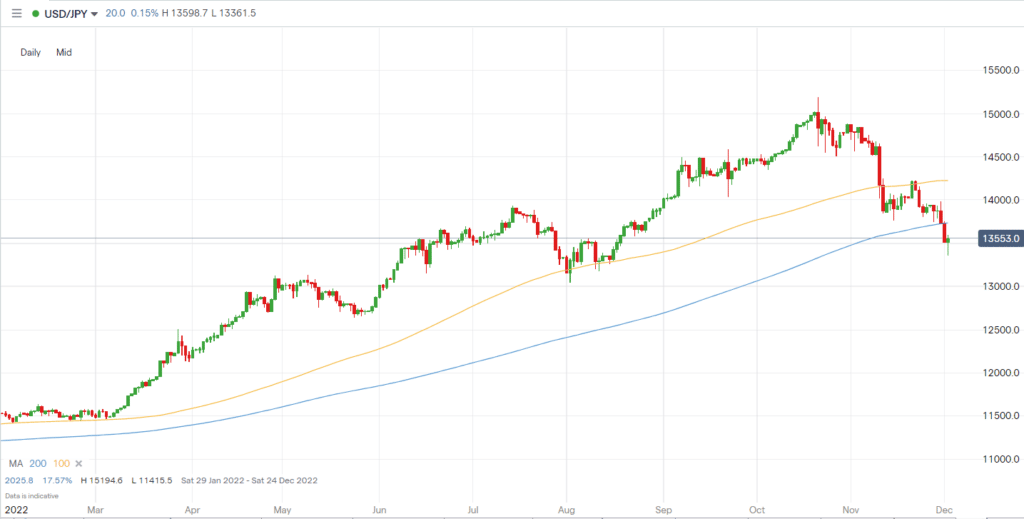 After inflation severely impacted the currency, the Japanese yen managed to make some gains during November, with help from BOJ intervention, of course.
The country is still battling inflation and recently approved a $214 billion extra budget to combat rising prices.
The pair is currently trading at levels last seen in August.
NZDCAD +7.93%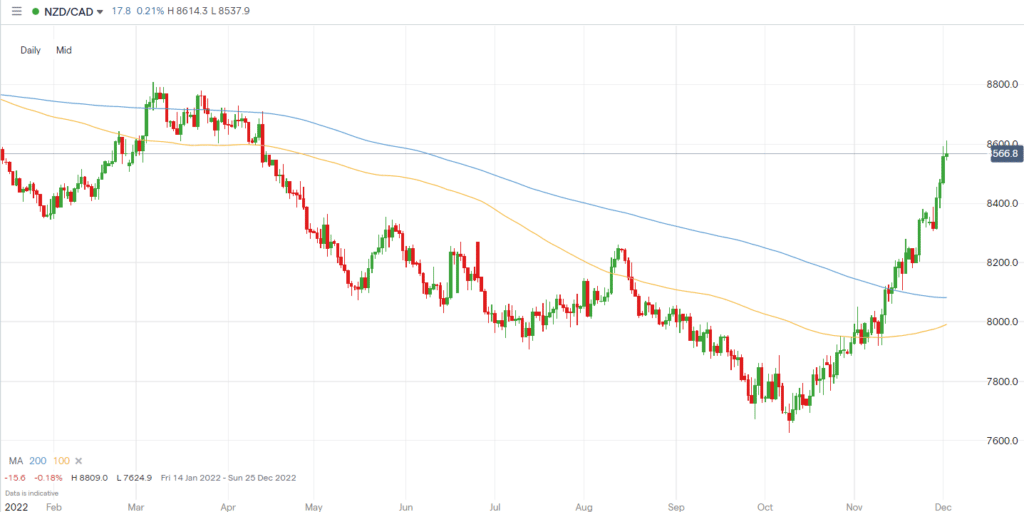 The NZD also rallied against the Canadian dollar during November.
It is currently trading at levels last seen in April this year, around the 0.8479 mark.
The move comes despite the BoC also raising rates.
GBPUSD +6.86%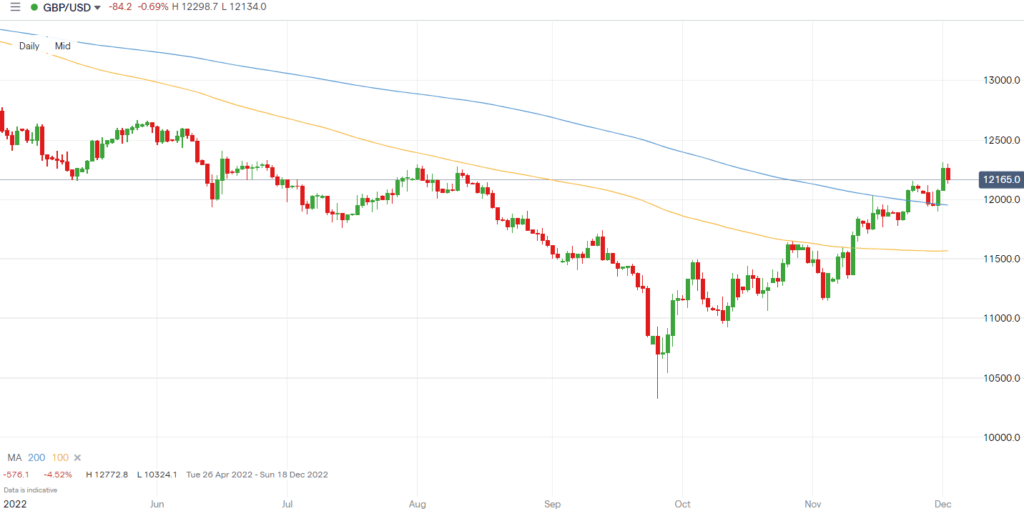 At the end of September, when the GBP hit significant lows, we aren't sure how many people would have predicted its recent rally.
However, with another new Prime Minister, and new policies, the pound has picked up and is now trading around 1.21 after a strong rise.
With inflation persisting, another rate rise will likely be on the table, providing potentially more strength for the pound.
People Also Read