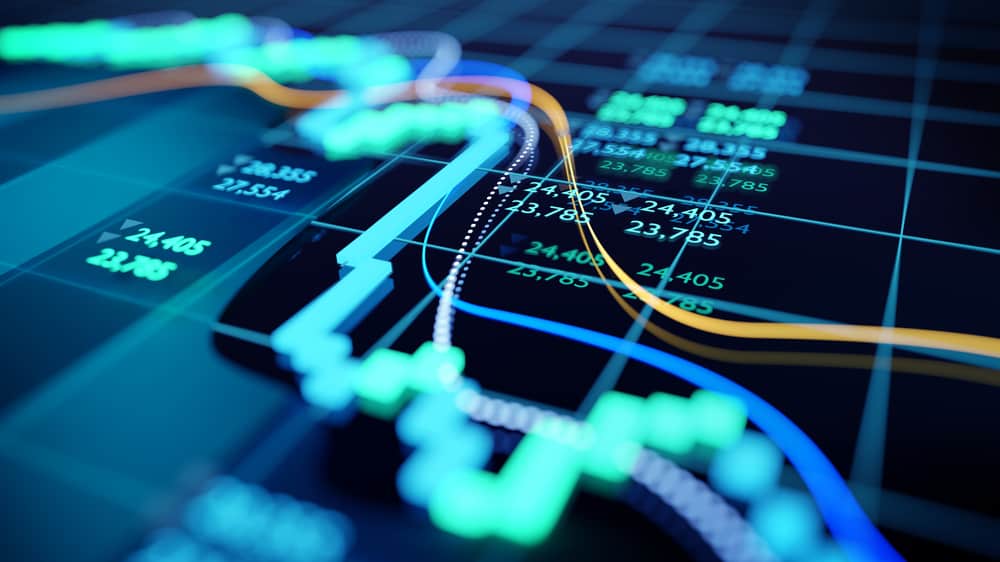 UK inflation breaks into double-digits – CPI 10.1%
Fed minutes reveal 'hawkish' mood remains
GBPUSD price moves form a contrarian pattern
Two big mid-week news announcements have reconfirmed the potential for comments from central bankers to move the markets. The UK government released red-hot inflation figures midday Wednesday, and after the US close on the same day, the Federal Reserve shared details of the minutes of its last meeting.  GBPUSD has accordingly experienced significant price shifts, but eyebrows are being raised by the contrarian nature of the price swing.
UK Inflation Reaches Double Figures
In an expected but still alarming development, the UK inflation report for July showed headline inflation jumping to 10.1%. The move was greater than the 9.8% predicted by analysts and guidance from the Bank of England pointed to the situation getting worse before it got better.
GBPUSD – Hourly Price Chart 17th August 2022 – Contrarian Price Action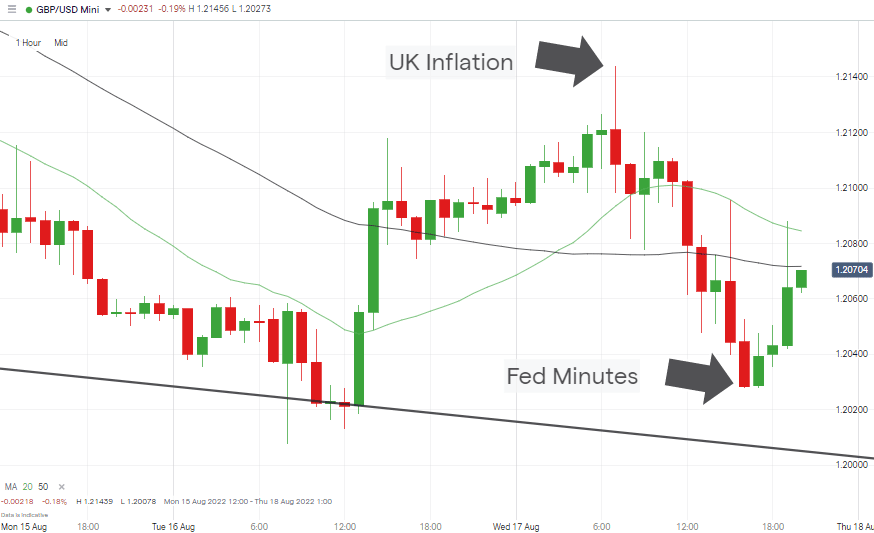 Source: IG
The move could have been expected to result in a rise in the price of GBPUSD. Classic economic theory would suggest UK interest rates will rise higher and faster than had previously been priced in. But in what could be a case of sleepy summer trading, the pound lost ground to the dollar and fell from an intraday high of 1.21203 to almost touch the psychologically important 1.20 price level. Running into the close of European exchanges, GBP printed as low as 1.2028, which represented an almost 1% fall in value over the course of the day.
Also Read: GBPUSD Forecast and Live Chart
Fed Minutes Reveal Hawkish Undertones
After the close of the US markets, it was the turn of the US Federal Reserve to release detailed minutes relating to the FOMC meeting held last week. Those exposed an appetite among Fed officials to continue with their ground-breaking super-sized interest rate hikes. Further rate increases appear to be coming when the Fed next meets in September. As the minutes outlined. "it likely would be appropriate to maintain that level for some time to ensure that inflation was firmly on a path back to 2 percent" (source: Barron's).
In the absence of a 'silver bullet', which could kill off the threat of rising prices, the Fed is instead going with a scatter-gun approach, and a well-armed one at that. Despite the risk of rates staying higher for longer, the dollar then weakened against sterling with GBP, bouncing from the near 1.20 lows to trade as high as 1.2088.
What Next For GBPUSD
The whipsawing price action makes it hard to describe cable's current price pattern as sideways, but there is something range-bound about the price moves. In the absence of a breakout, it appears prudent to follow the guidance given in Monday's Technical Analysis and Trading Ideas Report and be open to trading either long or short strategies and take profits when possible.
If you have been the victim of a scam, suspect fraudulent behaviour, or want to know more about this topic, please contact us at [email protected]
People also Read