Live and Historical EUR/PLN Rates
The chart above shows the value of the euro (EUR) against the value of the Polish zloty (PLN) – that is how many zloties will buy one euro. The euro is a major currency. The zloty is not a major currency nor is it involve in any major or commodity parings.
The Euro
Introduced in 1999, the euro is officially the currency of 21 European countries. This means the euro is backed with the spending power of about 327 million people. The European Central Bank (ECB) maintains control over EUR, but analysts still question the long-term strength of the euro, mainly because of weaknesses in the constituent nations. The major sectors of the Eurozone include services, finance, manufacturing, and tourism. Vast amounts of trade happens within the Eurozone, but the largest currency traded for the Euro is USD. In world forex markets, the euro ranks second as the most traded currency and the largest reserve currency.

The Polish Zloty
In its fourth incarnation, the new Polish zloty (meaning: "golden") represents the 1995 exchange from the old Polish zloty, at a 10,000 (old) to 1 (new) rate. The original zloty dates back to the 14th and 15th centuries and included a wider variety of coins. The seeming historical instability of the currency has not affected Poland's current rate of economic growth. The Polish government closely monitors the inflation of the zloty. This monitoring and other broad factors work together to maintained financial stability and growth. As with other EU members' national currency, the days of the zloty are numbered, as Poland moves toward using the Euro.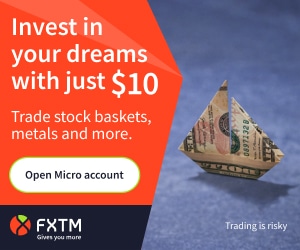 EURPLN Analysis
As a small nation in close geographical proximity to the EU, the zloty is closely coupled with the euro. The biggest differentials for profit come from political factors. Any political problems in Poland have immediate and obvious results. More importantly, any progress towards entry into the Eurozone (use of the euro) has an immense impact on the zloty. Poland is also dependant on trade with Russia, and any political changes in this relationship influence the value of zloty. Finally, the value of the pair is also influenced by coal and iron prices. This pair can also be profitable for carry trades.
Analysis of all currency pairs

Forextraders' Broker of the Month
ForexTime (FXTM) is an award-winning platform that certainly has the feeling of being set up by people who know what they are doing. The firm demonstrates an understanding of what helps traders make better returns, and its success can be measured by the fact that it's doubled the number of clients it supports in recent years. The fact that the broker has grown to have more than two million accounts suggests it is getting things right for clients.