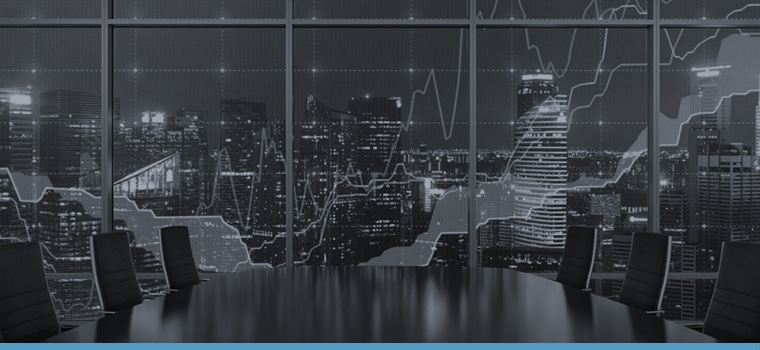 The global financial markets and notably Foreign Exchange markets have been awaiting the 17th September decision from the Federal Open Market Committee throughout the summer.
In this update, we look at the key levels for the major spot rates, that may signal a more bearish, or bullish theme into latter September and beyond.
EURUSD
An underlying positive outlook.
Above 1.1373 would target 1.1714 for latter September.
Only below 1.1211 targets key 1.1015; only through here sees a more bearish tone.
Daily EURUSD Chart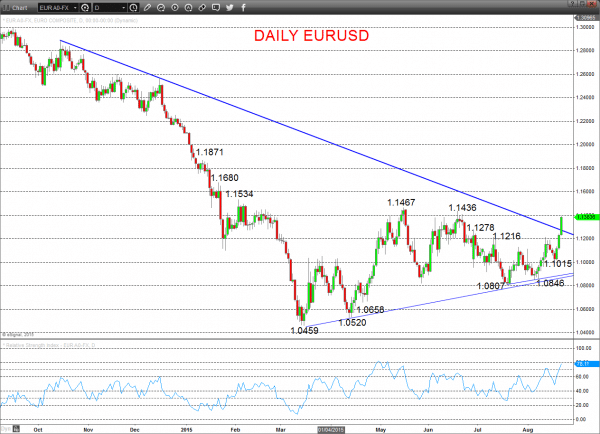 GBPUSD
Caught within a range theme with a positive bias.
Breakout levels simply 1.58189 and 1.5162.
Daily GBPUSD Chart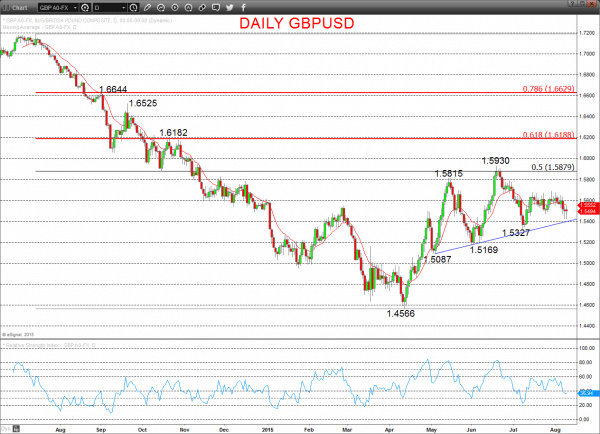 USDJPY
A negative bias whilst below 121.75.
Bias down to 118.57 and maybe closer to 116.14.
Above 121.75 aims for 122.98, maybe above.
Daily USDJPY Chart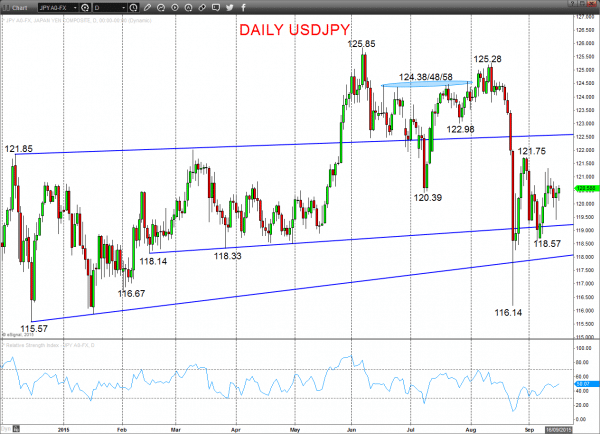 USDCAD
The underlying bull themes from 2014 and from May 2015 are intact for further upside pressures.
Above the 1.3353 peak target 1.3454 and 1.3500.
Below 1.3113 sets up downside correction risks.
Daily USDCAD Chart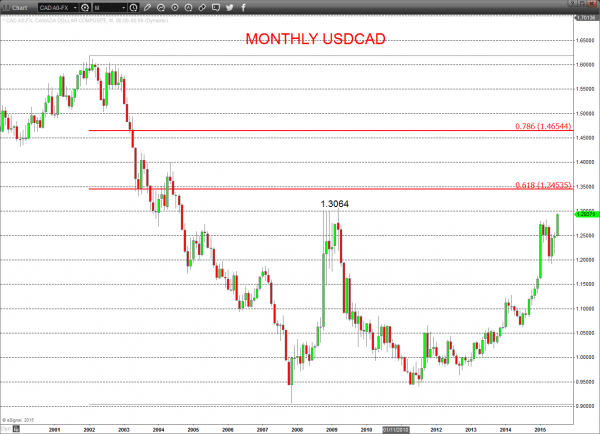 AUDUSD
Above .7250 is needed to secure a better basing structure; through .7440/99 is required for a more bullish theme.
Below .6942 would re-energize the bearish trend theme.
Daily AUDUSD Chart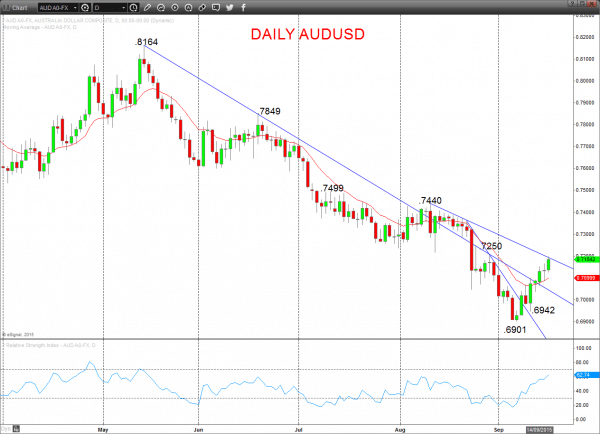 NZDUSD
Bias remains back to the .6195 spike low from August, .6154 and .6000.
Above .6708/38/72 needed or a stronger base and bull recovery theme.
Daily NZDUSD Chart