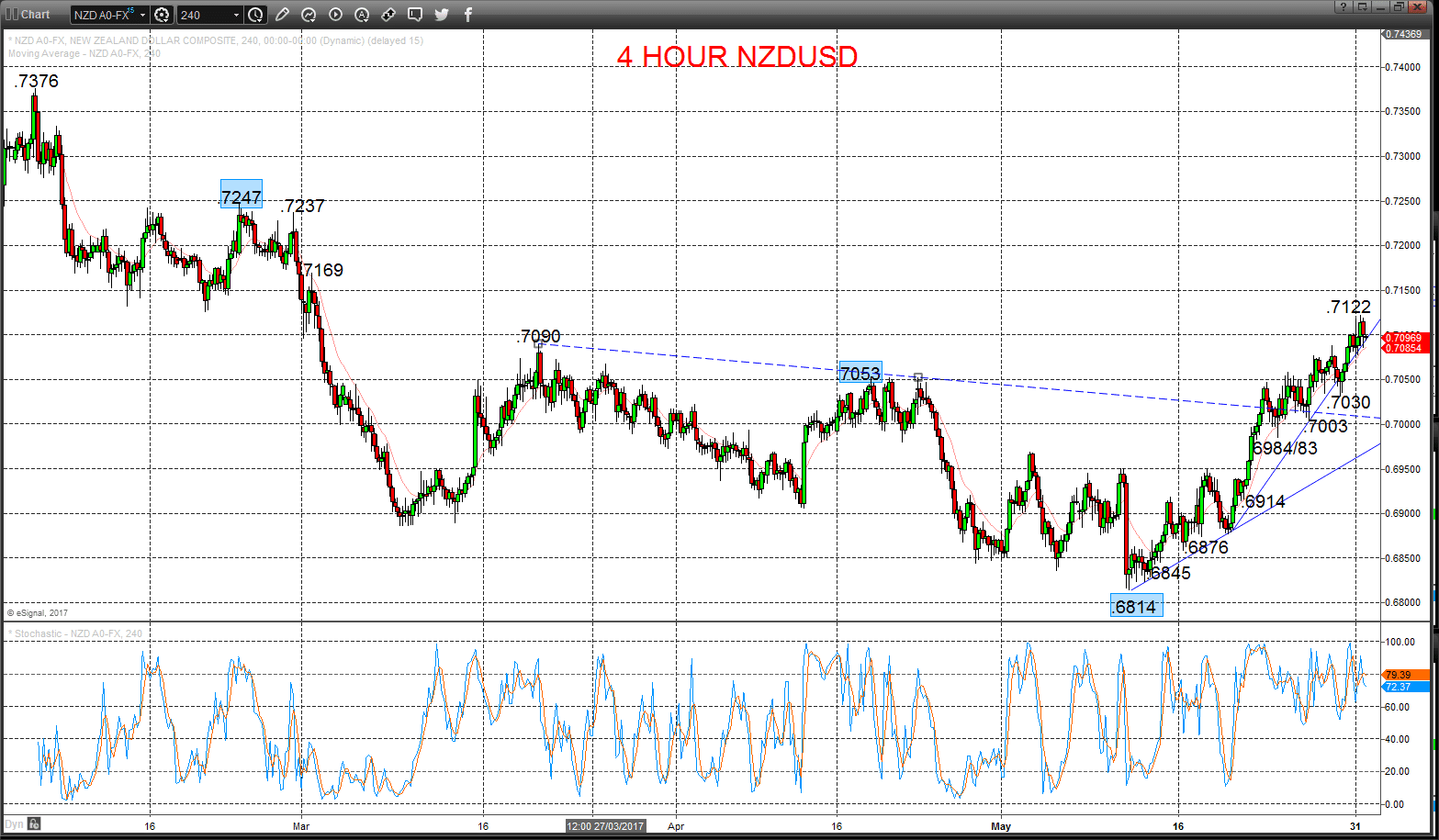 ---
A strong push higher by the NZDUSD spot FX rate into the end of May, with the push above the .7053 level neutralising the bearish trend.
For NZDUSD, the growing risk is for a push above .7247, that would shift the intermediate-term outlook to bullish.
For AUDUSD, the growing threat is for a positive tone to push up towards .7680 which would signal a shift to an intermediate-term neutral theme
Read more technical forex analysis
NZDUSD – Upside risks
Once again as expected yet another push to a new recovery high on Wednesday up through .7100, maintaining and reinforcing the recovery tone into Thursday.
Furthermore, the previous push above .7053 signalled a move back to an intermediate-term neutral range theme (from bearish).
For Today:
l We see an upside bias for .7122 and .7135; through here aims up to .7169
l But below .7030 opens risk down to .7003, maybe down to .6984/83.
Intermediate-term Range Parameters: We see the range defined by .6814 and .7247.
Range Breakout Challenge
l Upside: Above .7247 aims higher for .7376, .7403 and maybe as high as .7485.
l Downside: Below .6814 sees risk lower for .6676/64 and .6572/41, maybe as deep as .6343.
4 Hour NZDUSD Chart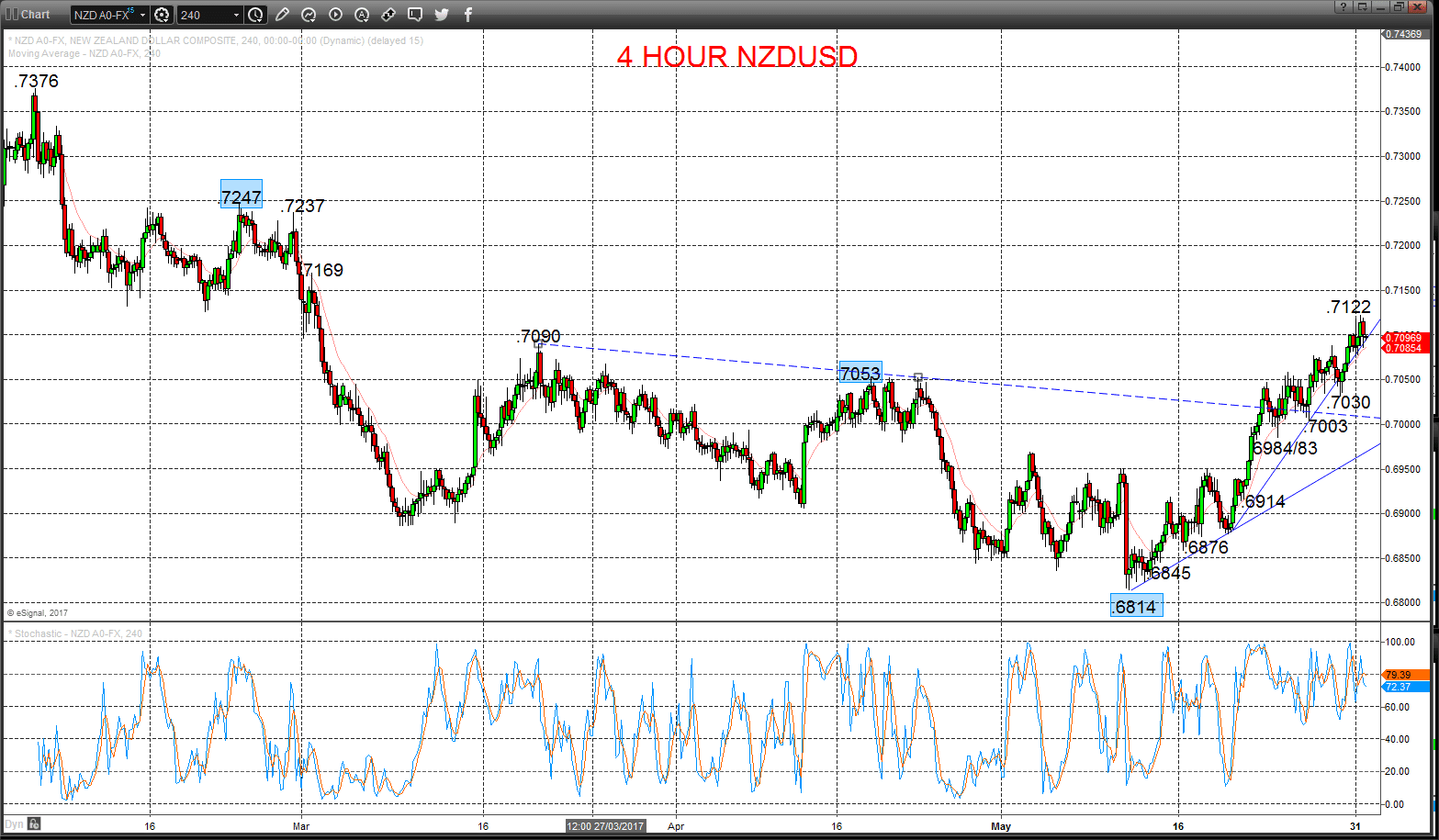 AUDUSD – Upside bias intact
Little to add to recent comments, yet another positive consolidation Wednesday, with another intraday bounce to produce a second Hammer type pattern in the past three days, maintaining an upside bias into Thursday.
However, the early April push down through .7487 produced an intermediate-term bearish shift.
For Today:
l We see an upside bias back up to .7516/17 for strong resistance at .7556; break here aims for .7591, maybe .7611.
l But below .7417/12 opens risk down to .7384/78.
Intermediate-term Outlook – Downside Risks:
l We see a negative tone with the bearish threat to .7283/79.
l Below here targets .7155/41/06 area, .7000 and .6971.
What Changes This? Above .7680 shift the bear theme to neutral; through .7750 signals a bullish tone
4 Hour AUDUSD Chart