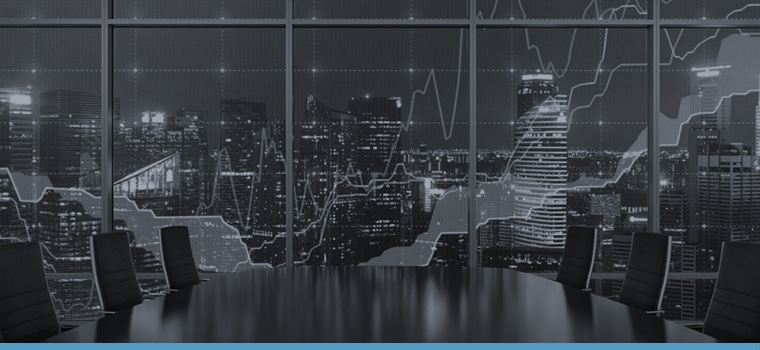 The US currency has maintained a firm tone versus the Dollar Bloc currencies, particularly the Commodity currencies and hear we look at AUDUSD, NZDUSD and USDCAD.
AUDUSD
The break below recent rebound support levels leaves bias to the recently set, new cycle low.
The aggressive sell off Monday re-energized bear pressures through late August into early September and for a negative bias for Thursday.
Short/ Intermediate-term Outlook – Downside Risks:
Whilst below .7499 we see a negative tone resurfacing with the bearish threat to .7038.
Break sees psychological .7000 and then .6857.
Monthly AUDUSD Chart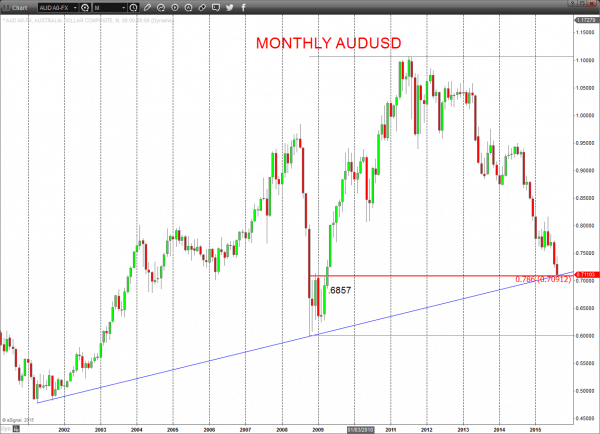 NZDUSD
A setback Wednesday as expected to probe below the .6426 secondary low to push back into the area defined by the aggressive Monday plunge lower to a new cycle and multi-year low through a long term support at .6404 (although we are not quite confident of the low at .6195 with differing data sources indicating different lows).
This activity further reinforces the overall bear theme and leaves bias for a push lower into late August/ early September and also into Thursday.
Short/ Intermediate-term Outlook – Downside Risks:
We see a negative tone with the bearish threat to longer term targets at .6196/54.
Overshoot threat is lower to maybe .6000.
Monthly NZDUSD Chart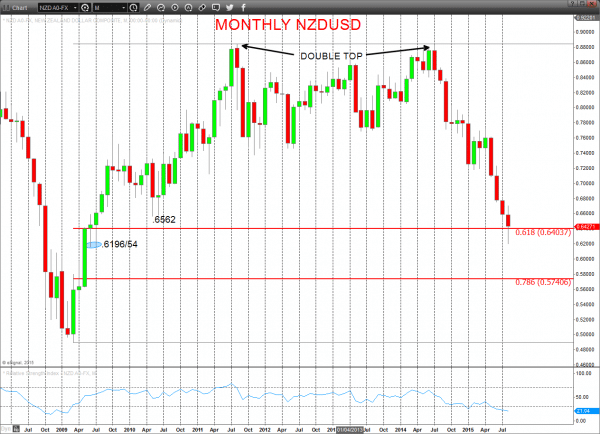 USDCAD
A dip and a bounce again Wednesday, back from another new cycle high on Tuesday, to leave upside risks Thursday.
Moreover, the strong July advance above the 2009 peak at 1.3064 to a 10 year high, leaves risks for a push higher into early August, to aim for further, long term upside targets.
Short/ Intermediate-term Outlook – Upside Risks:
We see a more positive tone with the bullish threat to 1.3454.
Above here targets longer term levels at 1.3819 and 1.4000.
Monthly USDCAD Chart