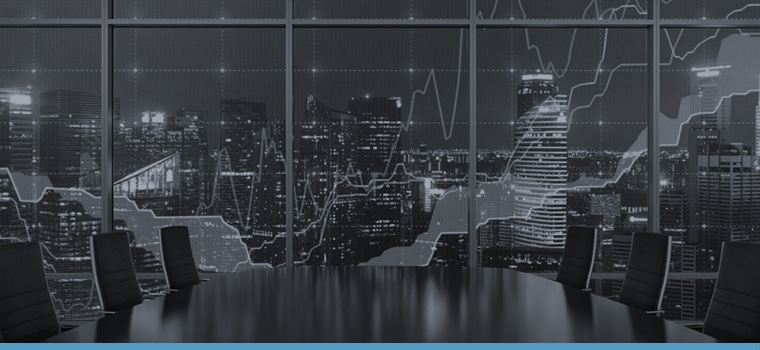 ---
EURUSD losses and USDJPY gains since the FOMC decision on 16th December, have reflected broader US$ strength across major currencies.
Moreover, this activity has signalled a more bullish tone for the US currency within G3 again, ad leaves the year-end bias for a lower EURUSD and upside risk for USDJPY.
EURUSD
An erratic tone post-Fed rate hike, but resolving to the downside with the stall back from ahead of 1.1060, back from 1.1011, to probe support at 1.0838, that reinforces a small top, to leave a negative bias for Thursday/ Friday.
The previous surge from our 1.0520 support for a bullish outside pattern on 03/12, above 1.0830 signalled a shift to a broader range theme into late December, with risk for a bullish shift above 1.1096.
For This Week:
We see a downside bias for 1.0830; break here aims for 1.0793/88, then little to 1.0644.
But above 1.0935 opens risk up to 1.1011 and 1.1060.
Short/ Intermediate-term Range Parameters: We see the range defined by 1.1096 and 1.0520.
Range Breakout Challenge
Upside: Above 1.1096 aims higher for 1.1395 and 1.1495.
Downside: Below 1.0520 sees risk lower for 1.0459 and 1.0206.
Daily EURUSD Chart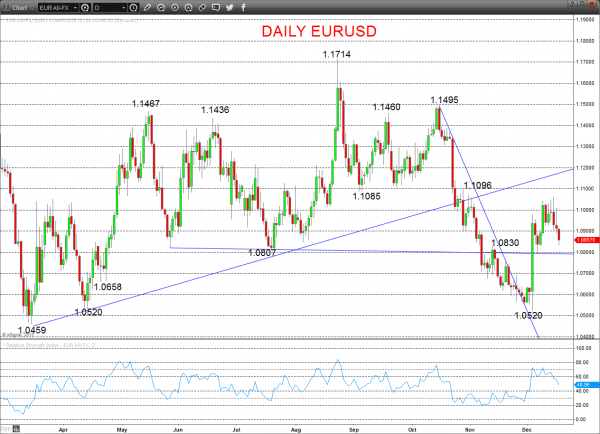 USDJPY
A strong recovery effort ahead of, but more notably post the Wednesday Fed rate hike has rejected a shift to a broader range environment, with the defence this week of 199.99, to maintain the underlying bull theme into year-end.
Furthermore, the strong rally over the past 24-48 hours through 122.26 resistance, now leaves the bias higher for Thursday/ Friday.
For This Week:
We see an upside bias for 122.83; break here aims for 123.47, maybe 123.67/75.
But below 122.17 opens risk down to 121.74, maybe 121.37.
Short/ Intermediate-term Outlook – Upside Risks:
We see a positive tone with the bullish threat to 123.75 and 124.16.
Above here targets 125.28 and 125.85.
What Changes This? Below 199.99 signals a neutral tone, only shifting negative below 118.03.
Daily USDJPY Chart