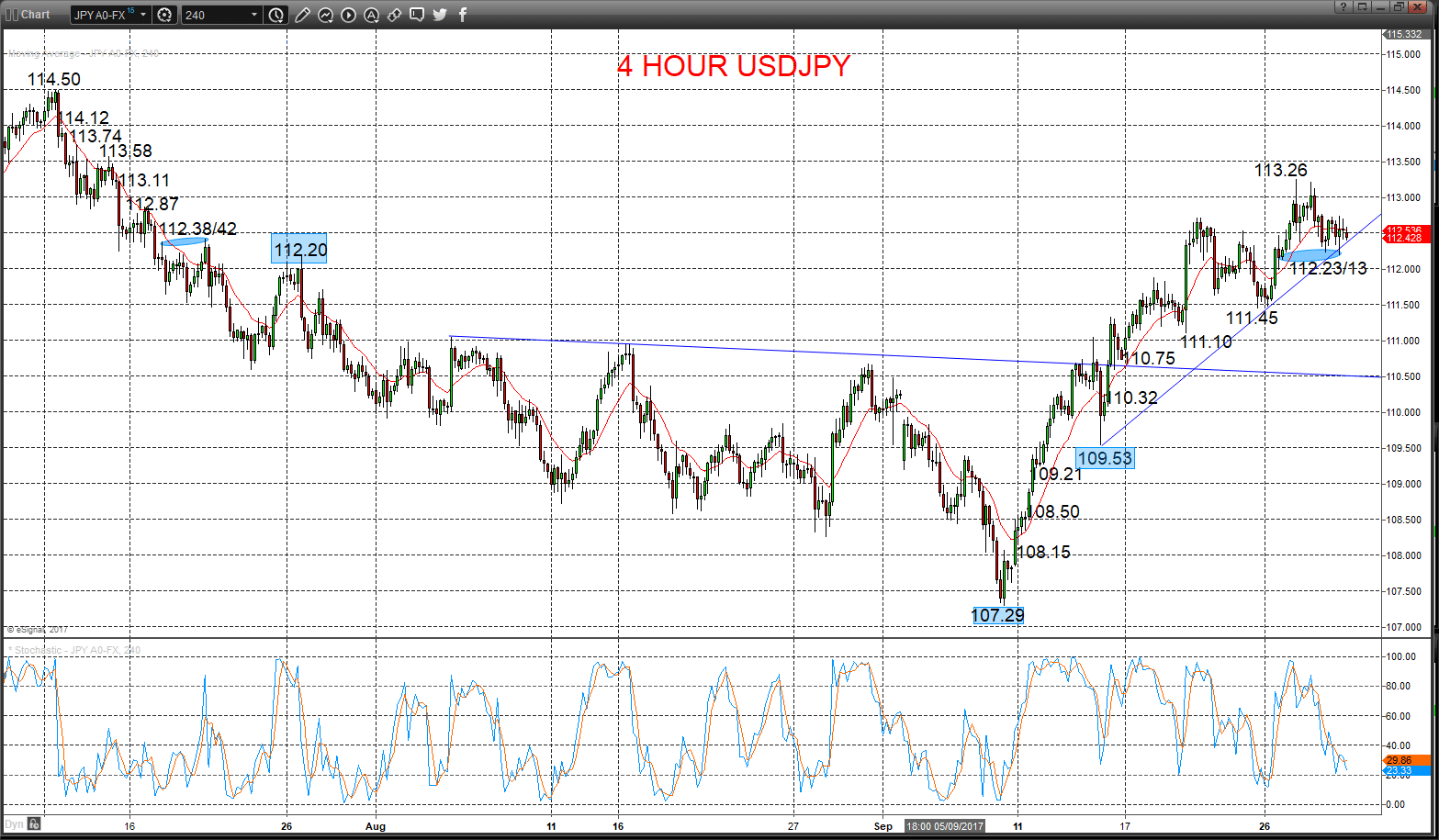 ---
A US$ recovery has extended into the end of the third quarter, having with a strong rally against most G10 currencies through most of September.
This has been driven by hawkish signals from FOMC officials, particularly since the September FOMC Meeting, leaving bias for further gains into October.
USDJPY has shifted more bullish with the push above 112.20 and this is despite ongoing geopolitical concerns (although these have admittedly eased somewhat).
Equally, USDCAD is damaging the intermediate-term bear trend, with risk of neutralising this negative outlook above 1.2663. Again, this is against the backdrop of a higher oil price through September, which should be bullish for the Canadian Dollar (bearish for USDCAD).
See all forex market forecasts
USDJPY – Upside threat
A resilient consolidation Thursday-Friday from the 112.23/13 support area, sustaining upside pressures from last week's push up through resistances at 112.72, 112.87 and 113.11 and rebound from just below initial support at 111.63 (from 111.45), aiming higher again Monday (whilst above 112.13).
Furthermore, the latter September push through 112.20 produced a bullish shift in the intermediate-term outlook and indicates upside risk for late September and into October.
For Today:
l We see an upside bias for 113.26; break here aims for 113.58, then maybe 113.74.
l But below the 112.23/13 area opens risk down to 111.45, maybe down to 111.10.
Intermediate-term Outlook – Upside Risks:
l We see a positive tone with the bullish threat to 114.50
l Above here targets 115.50/63 and maybe towards 118.65.
What Changes This? Below 111.88 signals a neutral tone, only shifting negative below 111.10.
4 Hour USDJPY Chart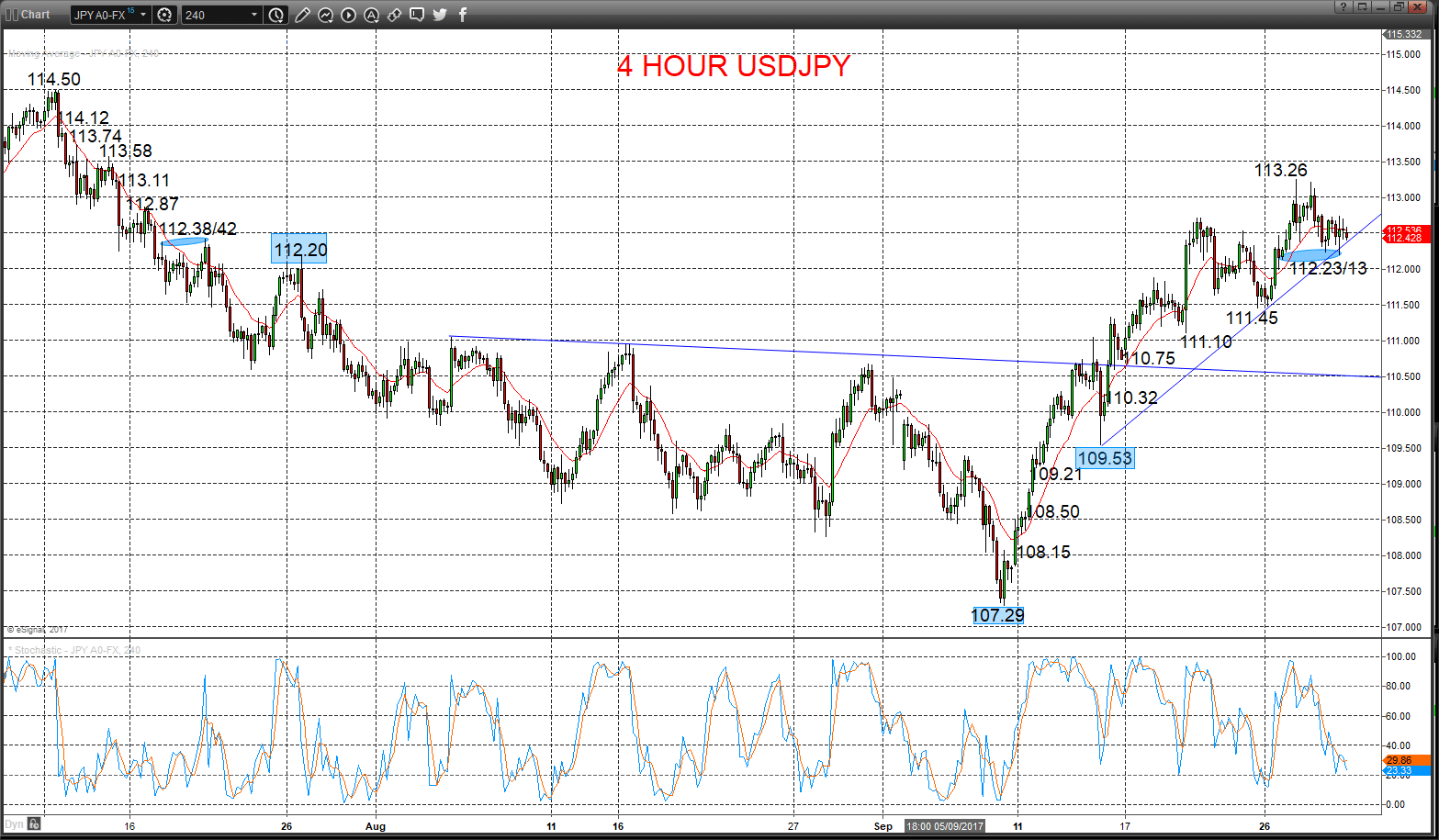 USDCAD – Rebound bias
A solid rebound Friday from just above our 1.2413/12 suppor area, to hit another new recovery high through 1.2519, and despite an intraday setback keeping an upside correction bias for Monday.
Furthermore, risk is still now growing for a shift in the intermediate-term bearish view to neutral, but only above 1.2663.
For Today:
l We see an upside bias back up to 1.2532; break here quickly aims for 1.2546, then 1.2604, maybe as high as our key level at 1.2663.
l But below 1.2413/12 opens risk down to 1.2332.
Intermediate-term Outlook – Downside Risks:
l Whilst below 1.2663, we see a negative tone with the bearish threat to targets 1.2000 and 1.1919.
What Changes This? Above 1.2663 signals a neutral tone, only shifting positive above 1.2778.
Daily USDCAD Chart