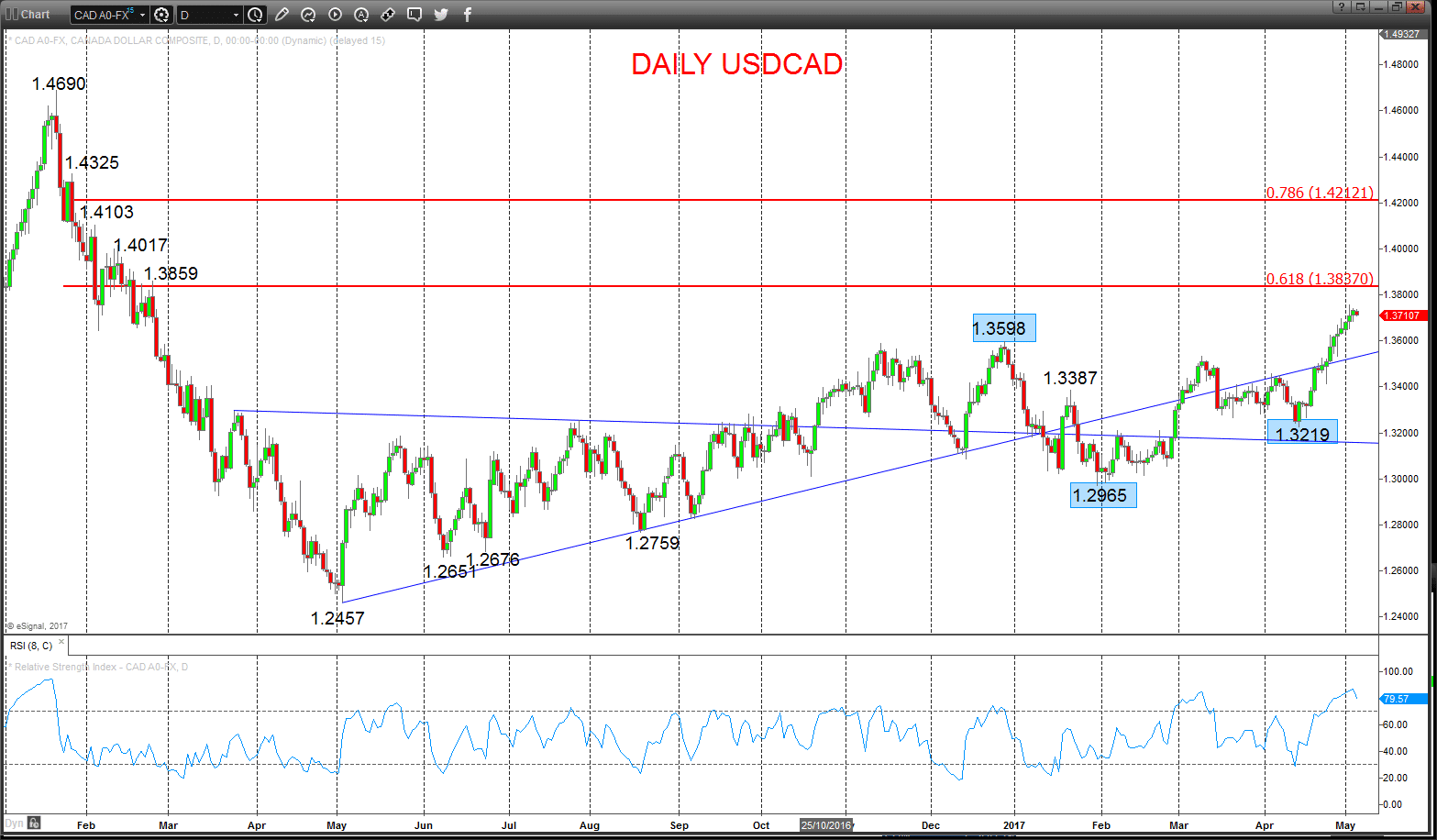 ---
In todays technical analysis we see a positive tone for the US Dollar from the middle of April against both the Japanese Yen and the Canadian Dollar.
For USDJPY this has seen a push above a key level at 112.20, neutralising the intermediate-term bearish theme, setting a positive bias within a broader range environment into May.
For USDCAD, ongoing gains into May have reinforced the bullish shift that was signalled previously by the late April surge through 1.3598.
USDJPY – Upside bias
Another push higher on Wednesday through resistances at 112.30 and 112.45, reinforcing the recent push through 112.20 key resistance (see below), maintaining threat for further gains into Thursday.
The early May push above 112.20 has neutralised the intermediate-term bearish theme, shifting the outlook to neutral.
For Today:
l We see an upside bias for 112.89/90; break here aims for 113.21, maybe 113.56.
l But below 111.91 opens risk down to 111.55, maybe to 111.15.
Intermediate-term Range Parameters: We see the range defined by the bottom of the gap at 109.45 and 115.50/63.
Range Breakout Challenge
l Upside: Above 115.50/63 aims higher for 118.65, 120.00/10 and 121.69.
l Downside: Below 109.45 sees risk lower for 108.10, 107.19, 105.99 and 104.93.
2 Hour USDJPY Chart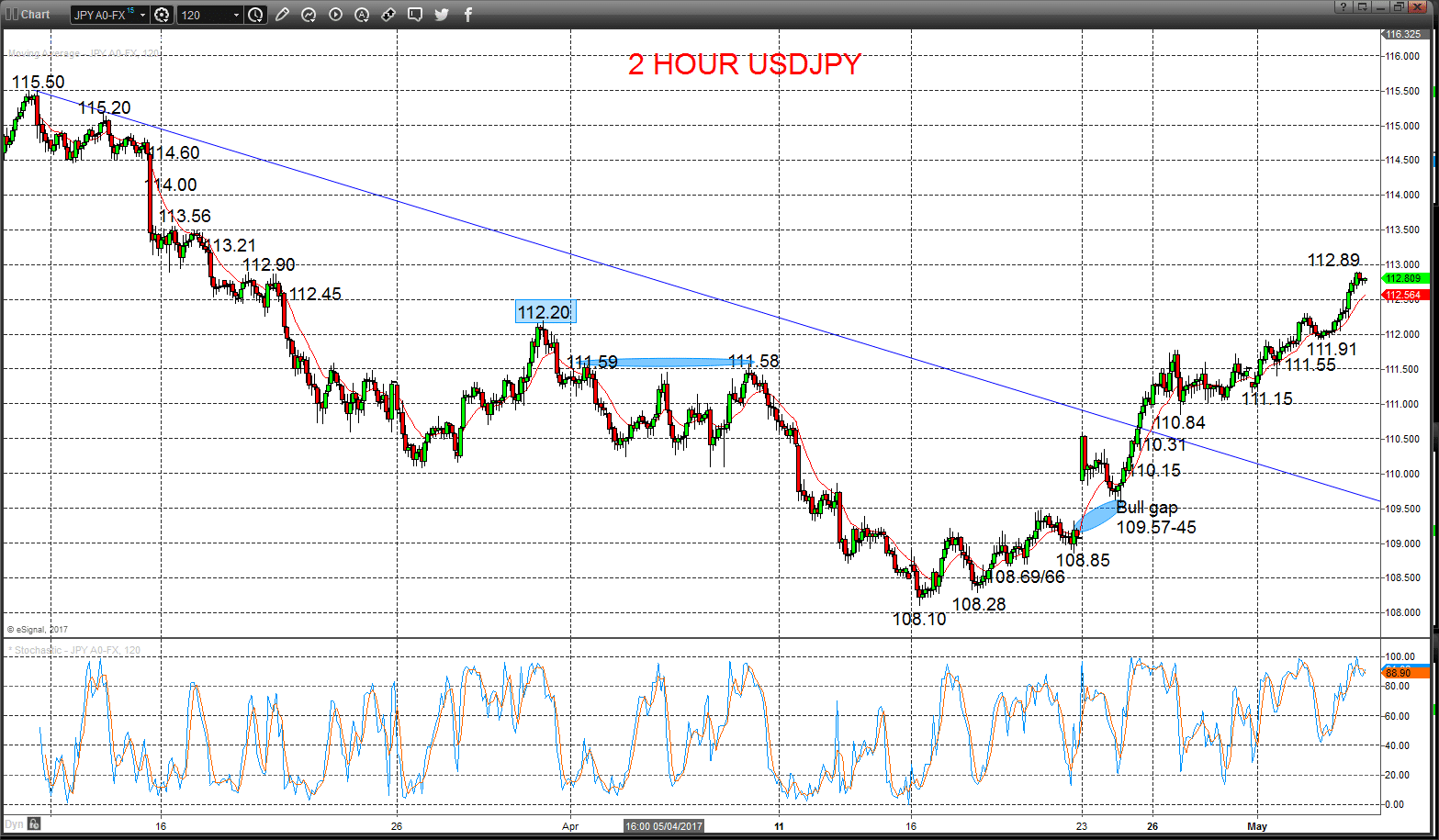 USDCAD – Intermediate-term bull shift and upside risks
A solid consolidation Wednesday after a strong Tuesday push to another new recovery high, sustaining upside pressures from the late April surge (that produced an intermediate-term bullish shift above 1.3598), aiming higher again for Thursday.
For Today:
l We see an upside bias for 1.3758; break here aims for 1.3795 and maybe 1.3837.
l But below 1.3646 opens risk down to 1.3606.
Intermediate-term Outlook – Upside Risks:
l We see a positive tone with the bullish threat to 1.3837/59 and 1.4000/17.
What Changes This? Below 1.3219 signals a neutral tone, only shifting negative below 1.2965.